N/A
Container Case Study
A local organisation contacted Lion to create a container classroom to aid the work of their youth centre. This classroom would aid the organisations mission to support and equip young people with the skills, confidence, and space that they need to enjoy a healthier, happier lives in the face of local unemployment and poverty rates.
The converted classroom would provide an additional outside space for activities and would need to have access for wheelchair users and bring in a lot of natural light.
Having considered the requirements and the space onsite, our conversion team suggested that the classroom be made with two 20ft containers linked together to create one 20ft x 16ft unit.
To start, we removed one 20ft side from each flat pack container and linked the containers together to create one open-space unit. Then, we created two large apertures in the side and front of the container which would be fit with a series of windows and doors.
One length of the container was fit with 5 large, panel windows and the other sides featured a series of standard, tilt-and-shift windows to help ventilate the classroom. Lastly, the container was fit with patio doors. Altogether, the windows and doors would maximise the amount of natural light filtering through the container, as requested by the client and would also help create the illusion of an even larger space inside.
Once the shell of the classroom was complete, we ply lined the walls and fit the classroom with basic electrics (4 single anti-corrective lights and 8 twin sockets).
Case Study
Summary
Due to the purpose of the container, we also discussed other appropriate modifications with the client. Firstly, we advised that a 9mm slip-resistant overlay be installed for flooring to ensure the safety of the people who would be using the classroom. Next, we suggested using a portable, folding wheelchair ramp in place of the fixed ramp initially requested, as it became apparent after speaking with the client that the ramp would not be in daily use. This would allow them to easily store and use the ramp when needed.
To finish, the container was cladded to give it a natural, aesthetic finish and help blend in with the youth centre grounds.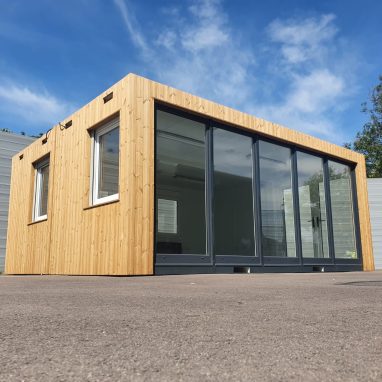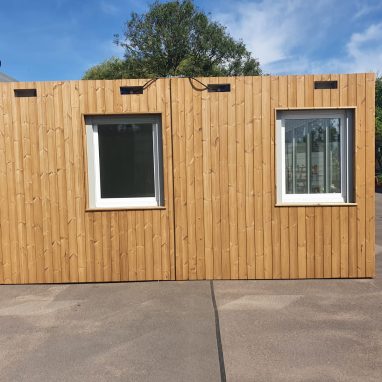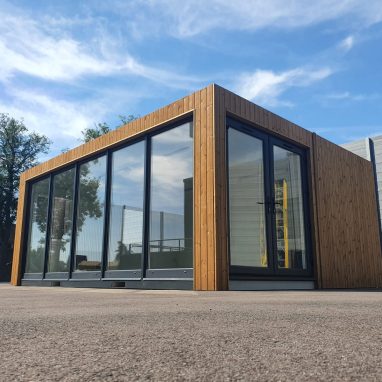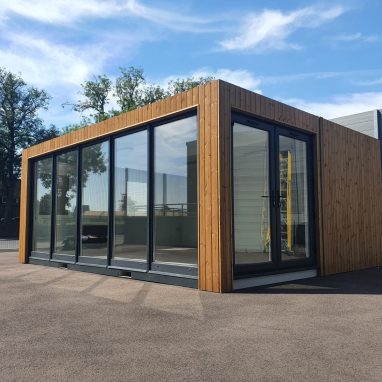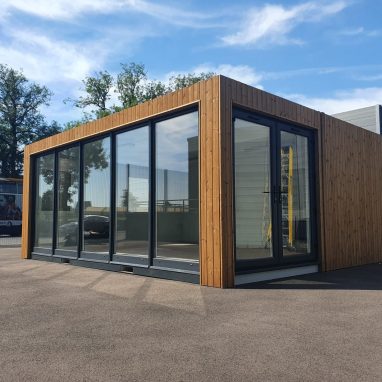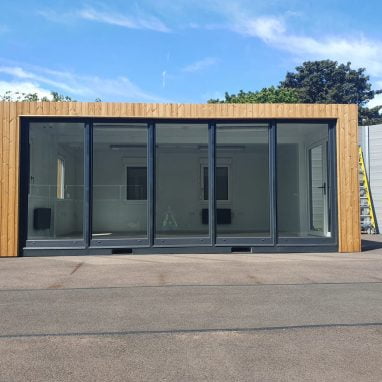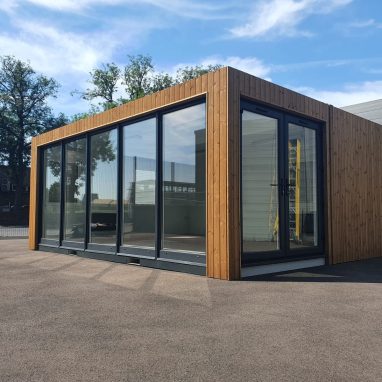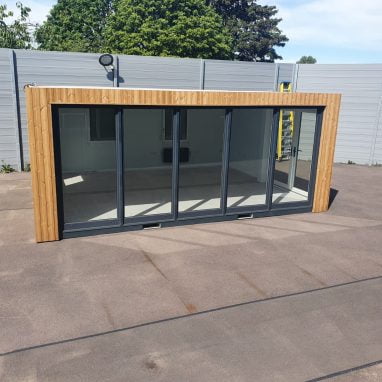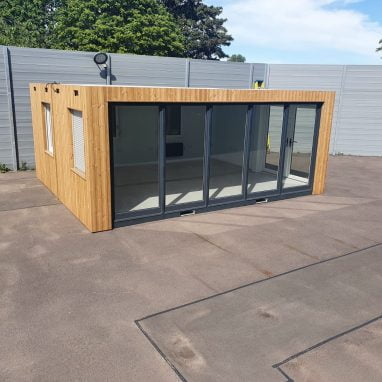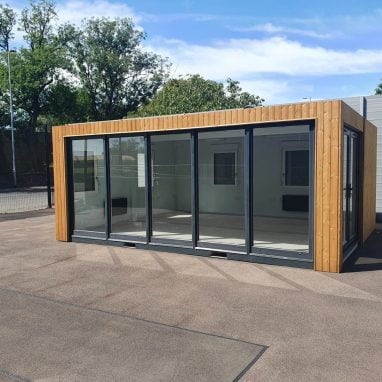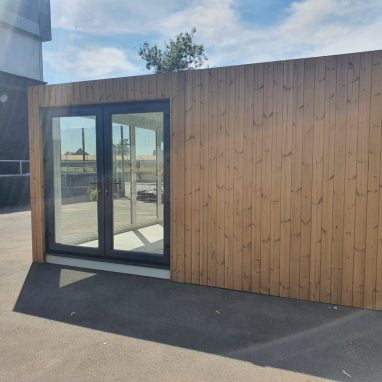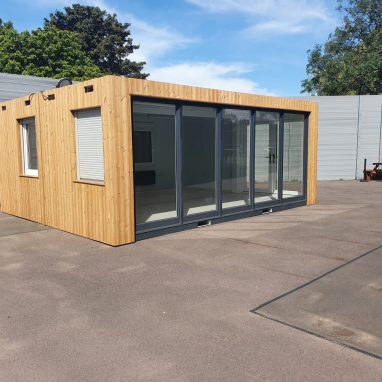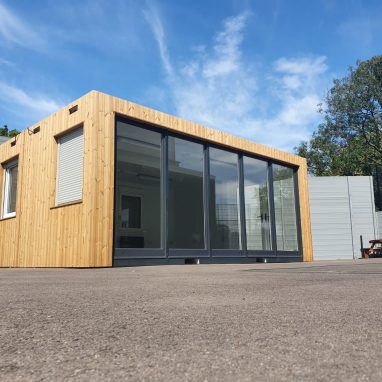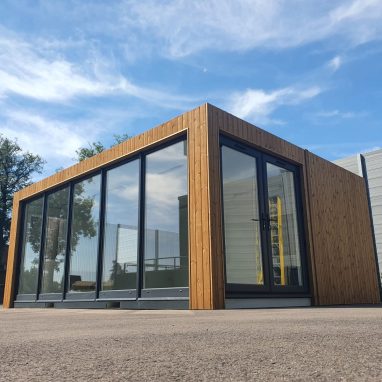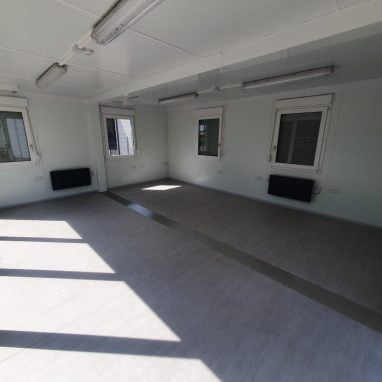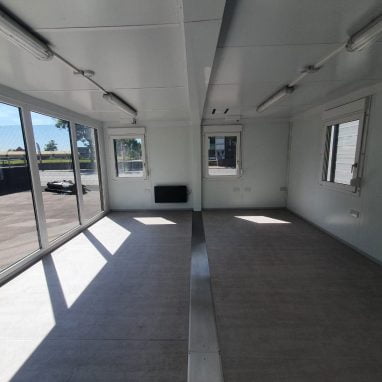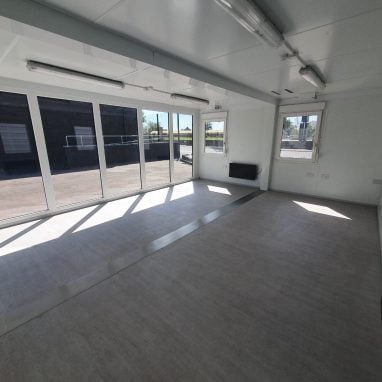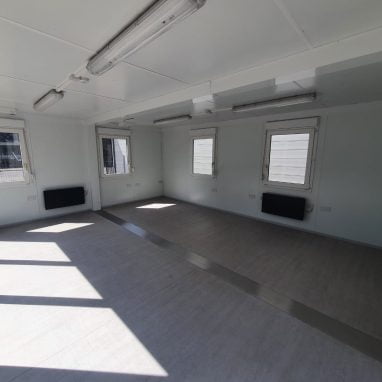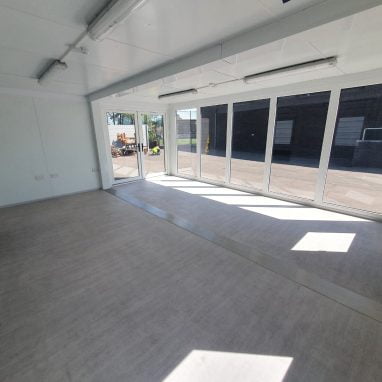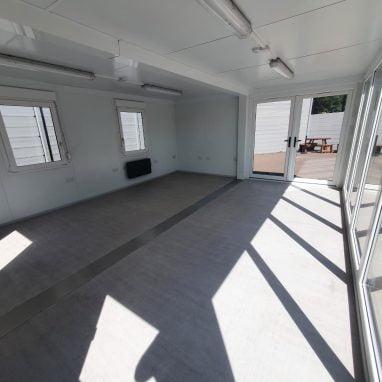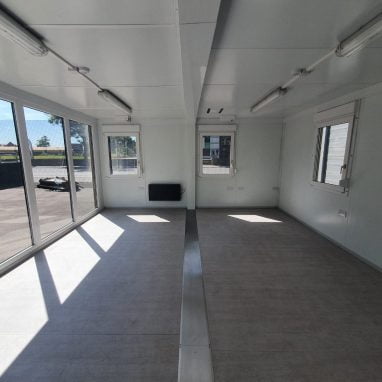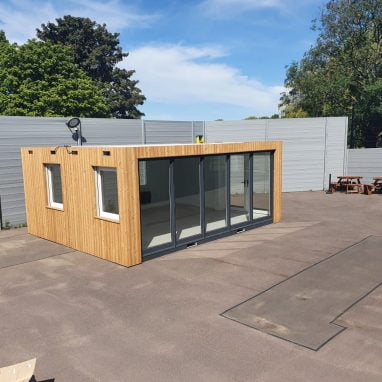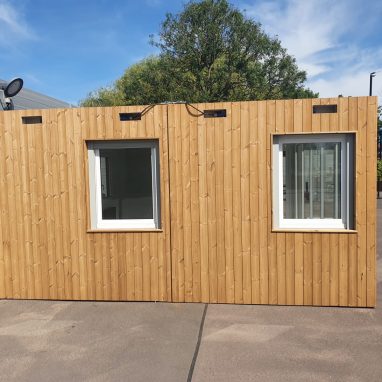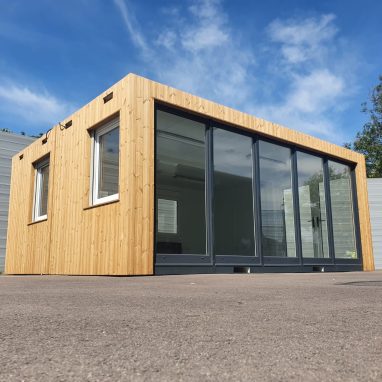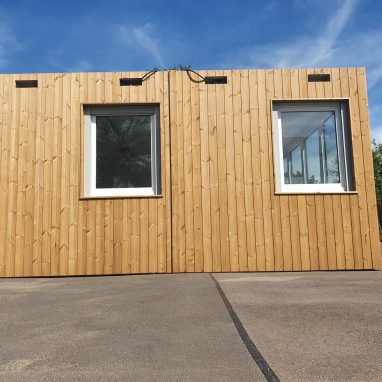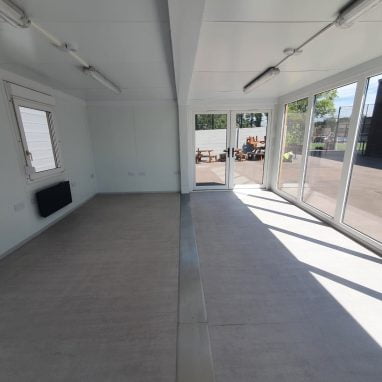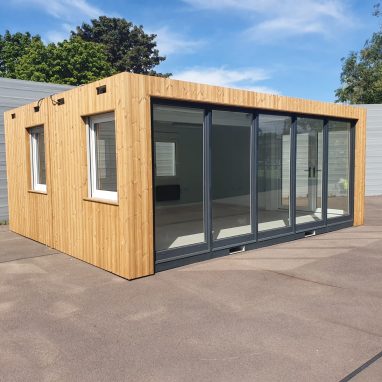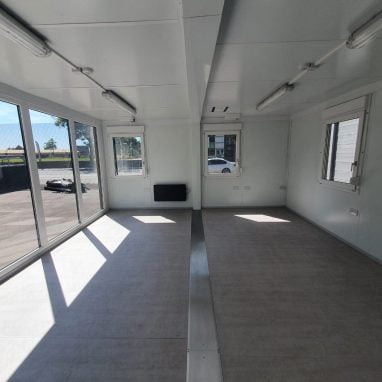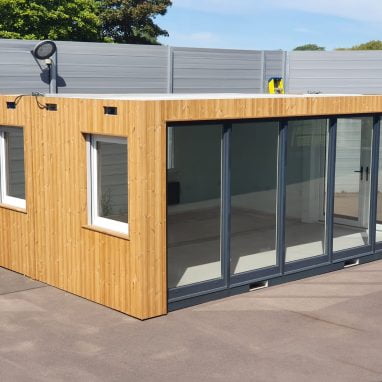 Project
Vitals
Container Size (Sq Ft)
320
Ready To Start Your Container Project?
We can help bring your idea to life, just fill in our form and a member of team will be in touch.