Warrington
Container Case Study
For this project, the company wanted two radiation detection rooms with specific dimensions. To meet this, we used four 20ft shipping containers and linked them together to create two units of 20ftx16ft.
The converted units serve as radiation detection rooms to test the presence of radiation on workers and their equipment and ensure that employees do not carry radiation offsite.
The converted containers were separated into two radiation detection rooms by a partition, creating two rooms in each container. The larger room in each container served as the testing, or 'dirty', room and the smaller side the clean room.
Employees needed to enter into the 'dirty side' of the converted container to be tested, if they passed, they would be free to pass through into the 'clean side'. If any radiation was present post being scanned however, the barriers to entry would remain locked.
Each container underwent extensive modifications to bring to the client's vision to life.
Starting with the exterior, each converted container was sprayed with RAL7015. Then, we began working on the interior of each unit.
Each shipping container was modified with 9ml mfc lining, personnel doors and fixed UPVC windows and fit with three apertures; these were cut to fit the client's chronos and argos machines. Additionally, the floors were also made with extra support to withstand the weight of the machines the client would place inside each radiation detection room.
Once this was done, each room in both units were installed with standard electrics, individual distribution boards, a smoke alarm, air conditioning and additional sockets for machinery. The 'clean' room in each unit was also fit with single, anti-corrosive lights and motion sensors.
In the end, the converted containers exceeded the client's expectations and helped to advance their mission to improve radiation safety of personnel at work.
The client was most happy with the ongoing customer support they received throughout the project. Our team worked with them to rework our initial CAD design in response to the limitations of their location onsite and organised a meeting part way through fabrication to make changes to the units.
At Lion, we create modified containers to fit your needs, no matter what they are.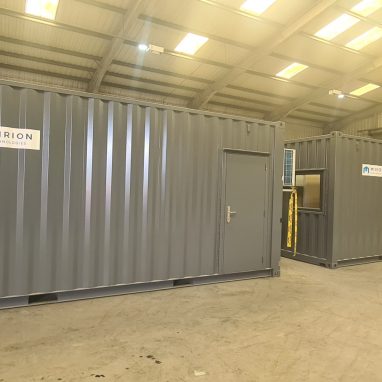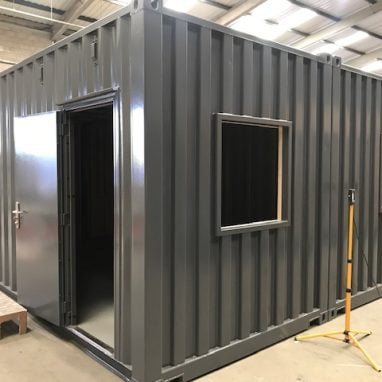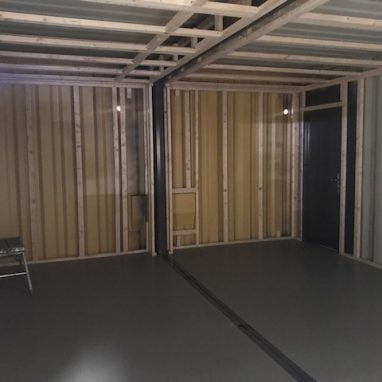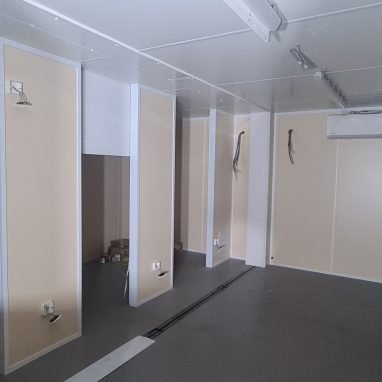 Project
Vitals
Container Size (Sq Ft)
320
Ready To Start Your Container Project?
We can help bring your idea to life, just fill in our form and a member of team will be in touch.