N/A
Container Case Study
Nijhuis reached out to Lion to create a men's toilet block to sit on the grounds of a local football club.
Nijhuis are a waste management and handling company with a mission of protecting nature's most valuable resource – water. For this, they required a shipping container to collect and store wastewater, which would be treated using their patented technology to create usable materials. At Lion Containers we are committed to supporting the environment, so our team jumped at the chance to get on board.
This project required a 40ft container be fitted with stainless steel urinal troughs and 2 separate cubicles. As the largest, standard container our fabrication team were able to fit the unit with 5 urinals and the required cubicles with ease.
To begin, the unit's interior was lined and separated into sections. A wall was built at the far-side of the container and split that section into two sections to create the cubicles requested and fit with two personnel doors on the exterior of each room to give people access to the cubicles from the outside. Two apertures were also created and fit with awning windows for ventilation.
Case Study
Summary
Finally, the interior was finished with electrics and plumbing (including sinks) and fit with the necessary urinals.
To complete the container, Nijhuis had also requested the unit be modified with brand graphics and information relevant to the project. This had the added benefit of advertising both their brand name and their current project in one place, while also serving a practical purpose. Once painted white, our fabrication team completed the container with the client's logo, project hashtag and project information to the client's request and delivered to site.
If you've been thinking about a container build, why not contact us for a Quick Quote today? Visit our website or call Lion Containers on 0333 600 6260.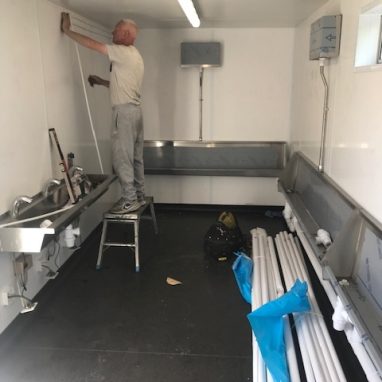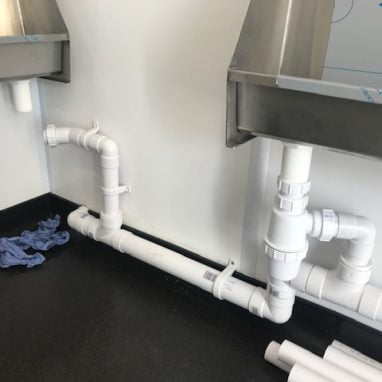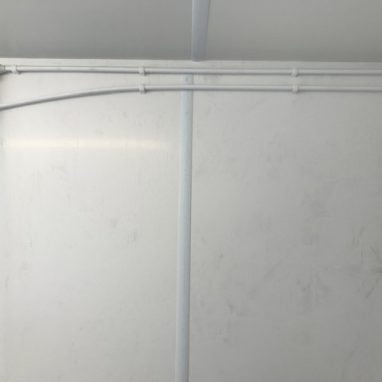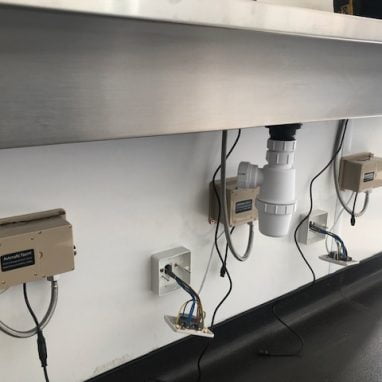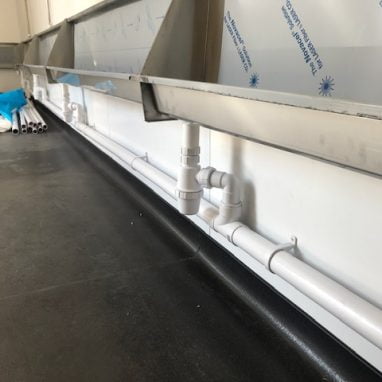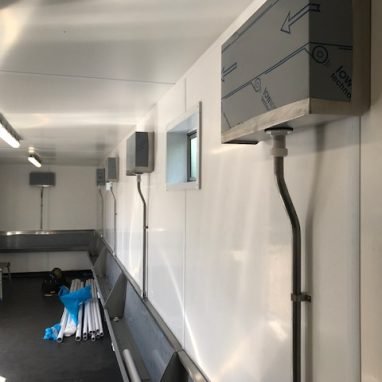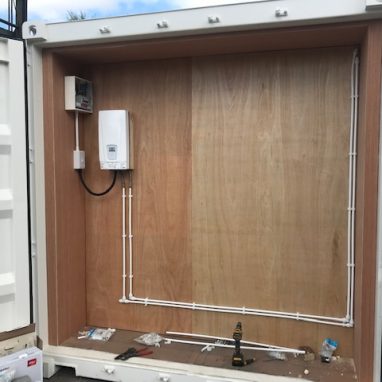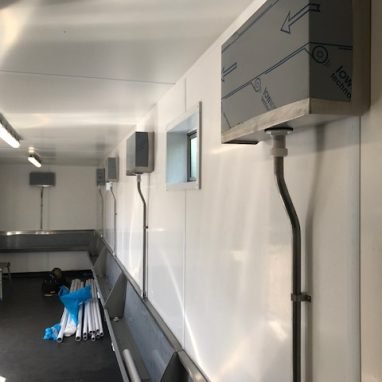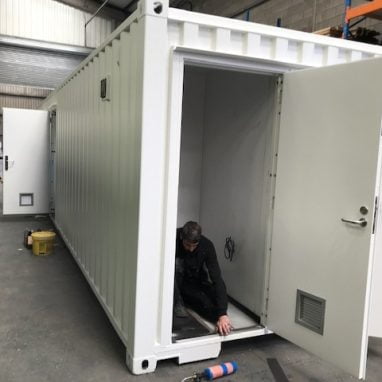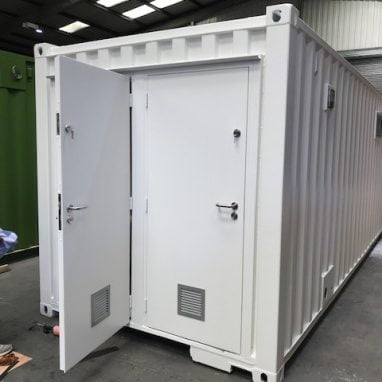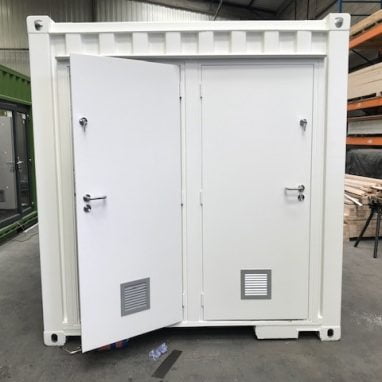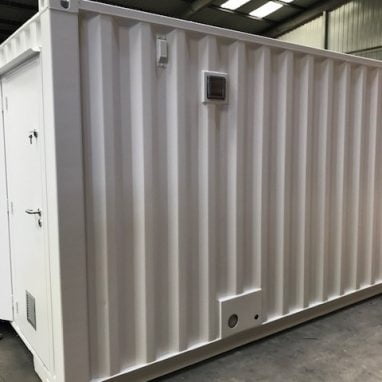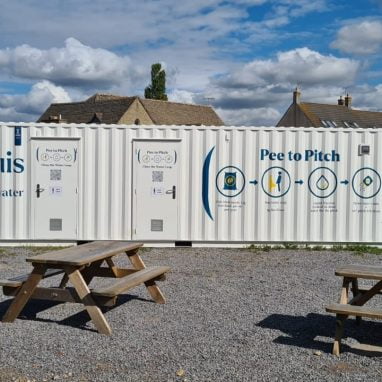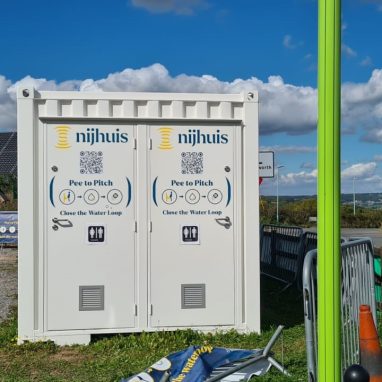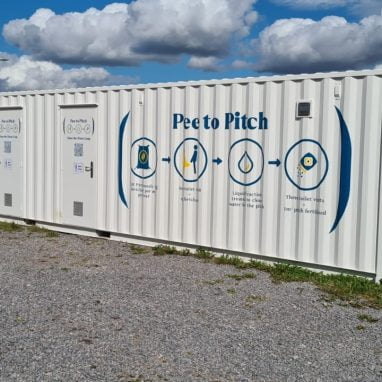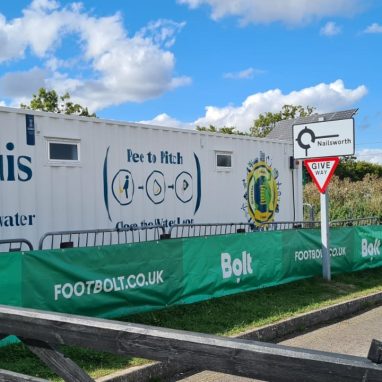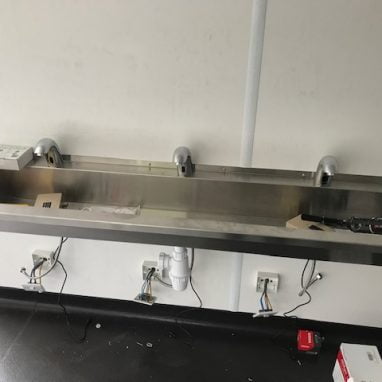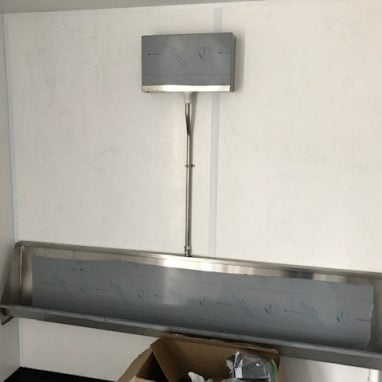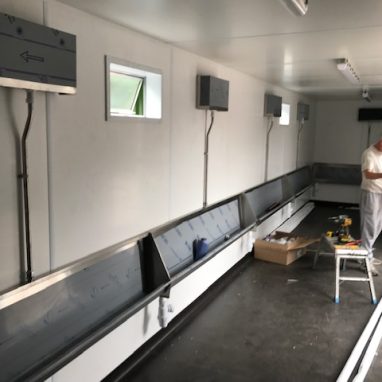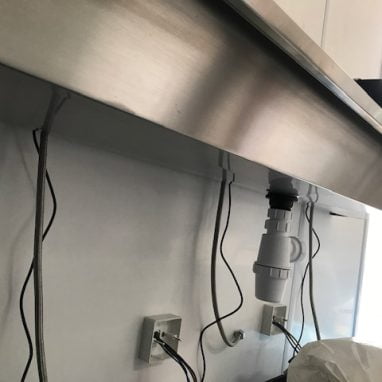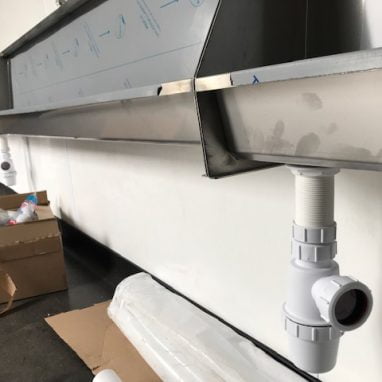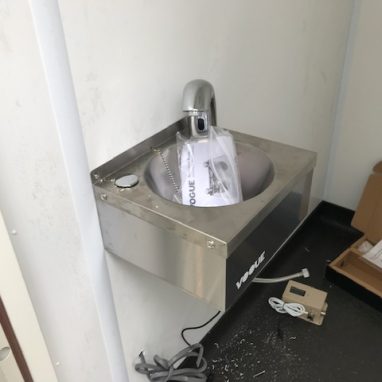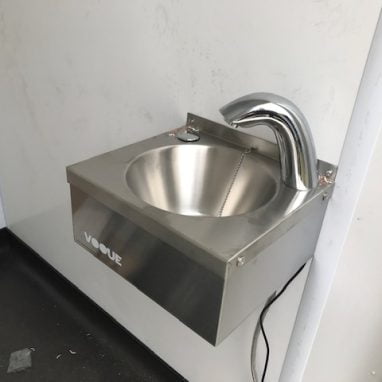 Project
Vitals
Container Size (Sq Ft)
300
Ready To Start Your Container Project?
We can help bring your idea to life, just fill in our form and a member of team will be in touch.