UK
Container Case Study
As the professional landscape continues to change unprecedentedly in the UK, working from home is becoming increasingly common across multiple industries. Shipping container home offices provide the ideal working space outside of the house, as a planning and commitment-free alternative to a more permanent structure.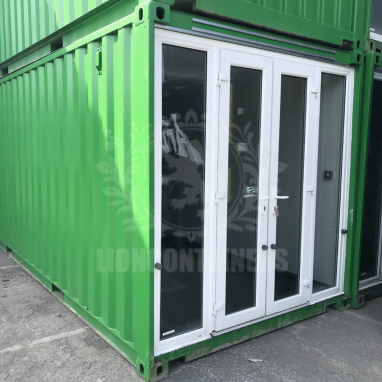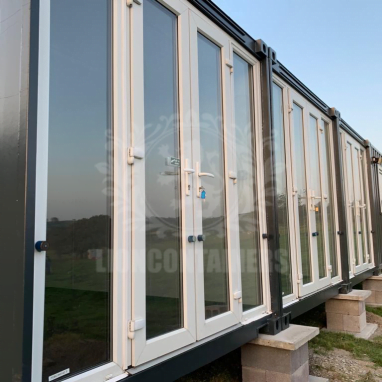 Plug-and-go technology allows these shipping container offices to be installed and powered up easily, with minimal electrical work. Although Lion Containers has the expertise to modify these home offices to suit your exact requirements, a standard shipping container office is, in most cases, the perfect solution to our clients' working from home needs.
Case Study
Summary
The 20ft container offices are under insulated and are big enough for two people to work from comfortably. A variety of window and door options are available, the most popular being French windows for maximum natural light.
All of our home offices are fitted with high-standard security locks, to ensure the safety of your equipment is not compromised.
Project
Vitals
Container Size (Sq Ft)
160
Ready To Start Your Container Project?
We can help bring your idea to life, just fill in our form and a member of team will be in touch.