Ipswich
Container Case Study
An air technology company contacted our team to build a container to house their generators. This manufacturer creates specialist air compressors and generators for their clients and required storage container to house some of their inventory. However, these technologies are particularly heavy and so would need to be stored in a bespoke container.
For this project, our client required a 40ft container built at 9.5ft wide and 10.5ft high with two large sets of double doors on the side to easily load the unit. Above all, the container would need to: house 3 specialist generators and have space to fit some electrical units, have custom steel interior flooring and lining and be LOLER tested for health and safety. Lastly, a report would need to be made after each stage of the process was complete to prove that the container matched the specification requirements.
After receiving the specification from the client, our fabrication team got to work on the shell of the container. After constructing the container shell, we created the apertures for two sets of large double doors to be fitted and five stainless steel louvred vents and started the surface preparation of the container.
It was imperative that the container was built using with anti-corrosive materials to ensure the longevity of the container overtime in a highly corrosive environment. To start, the container was sandblasted and followed up with two coats primer and anti-corrosive paint. The container was also fit with stainless steel vents.
Moving inside, the interior of the container featured a 6ml steel floor, wall lining and Unistrut across the ceiling and walls. Where containers would typically feature 3ml timber floor or overlays, this container had to be able to withstand the weight of the stock and so, we opted for a heavier, thicker steel base.
Lastly, upon completion of the full build, the container was successfully LOLER tested which meant that it could safely store the generators without moving or twisting when lifted.
Before delivering the container to the client, they came to see the progress of the project and were exceptionally pleased by the quality of the container. Hence, they went on to request that we create some welded hardspots for the base of the container and fittings for external lighting they planned to install onsite.
Overall, the client was extremely pleased with their container and our team were happy to complete another custom project.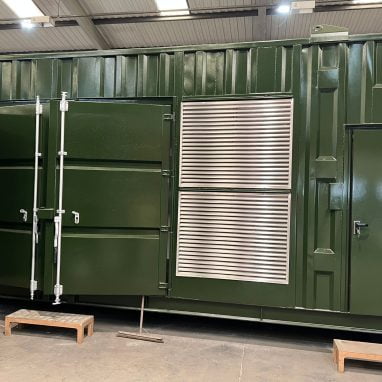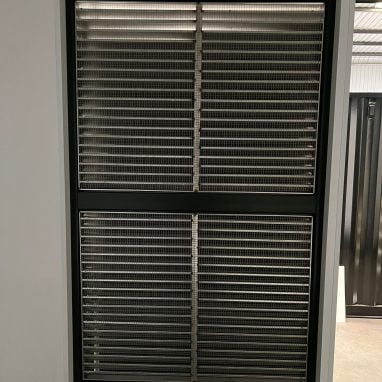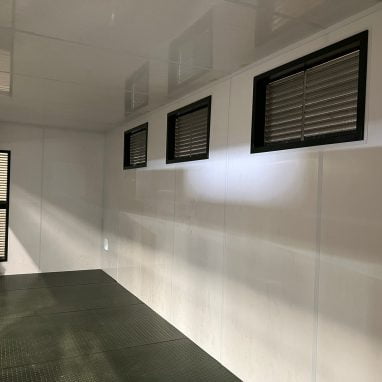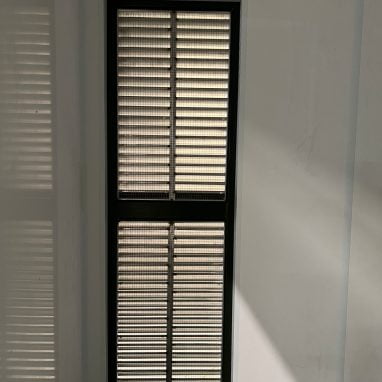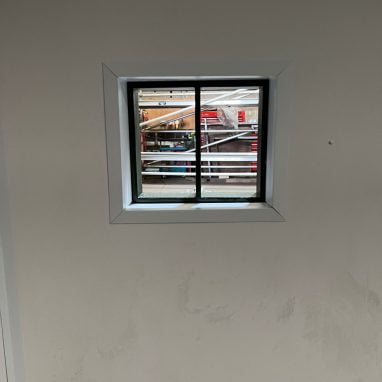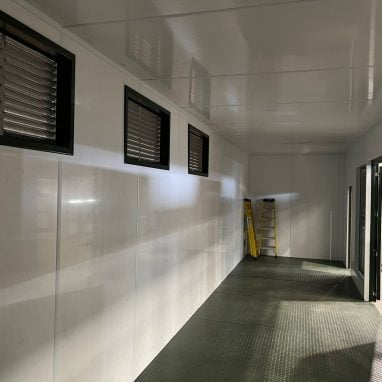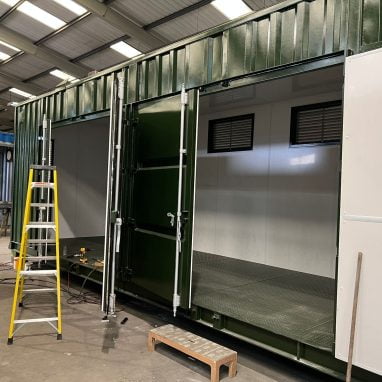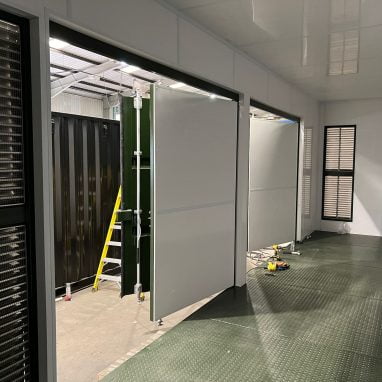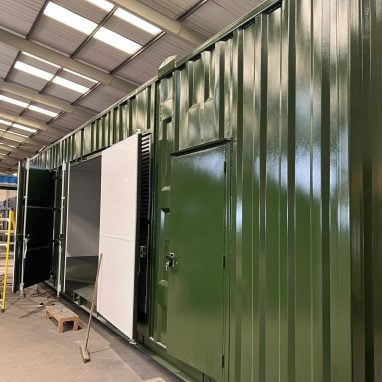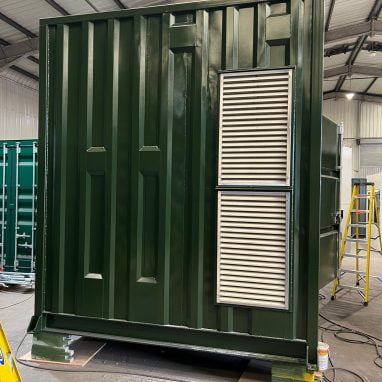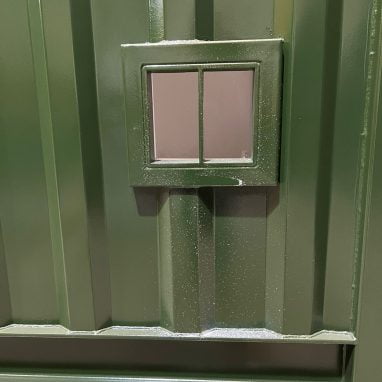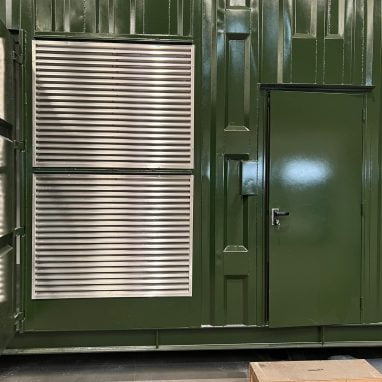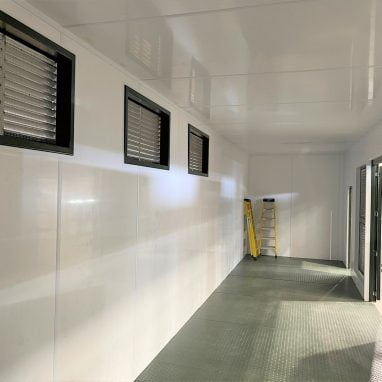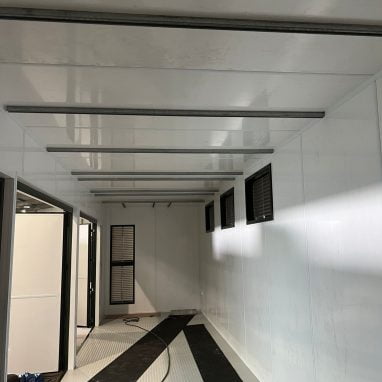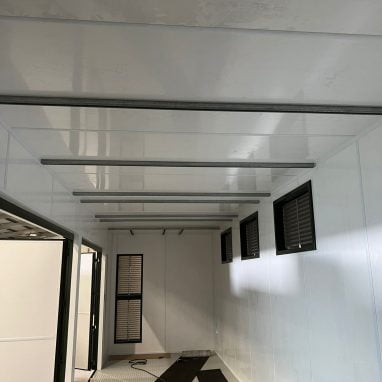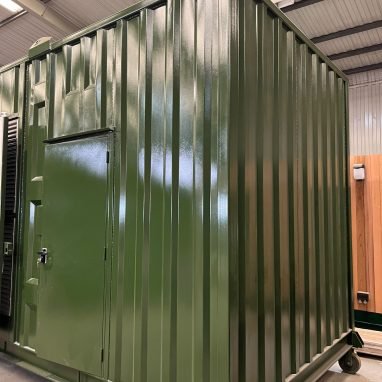 Project
Vitals
Container Size (Sq Ft)
380
Ready To Start Your Container Project?
We can help bring your idea to life, just fill in our form and a member of team will be in touch.