Bridgwater
Container Case Study
The first project we carried out was for a large storage unit with serving hatches which would be used for parts and tools needed for the project. The store was constructed using four 40ft once shipped containers with sides removed and joined together to create a 40ft x 32ft space. Internally the unit was fitted with partition walls to separate the staff from the customers and employees, personnel doors and serving hatches. Our client required all containers for this site, to be externally painted white.
We carried out the modifications in our Liverpool depot and once complete, moved the units down to site. Due to the nature of the site, our hauliers carried our site-specific RAMS prior to delivery, our fabrications team also providing risk assessments and method statements for joining the units on site.
To comply with Health and Safety, we designed a structure that would allow us to access the top of the containers while joining them. This was a platform with safety posts, which locked into the corner castings of the container, the structure was built and certified specifically for this project. Once the containers were off-loaded, our fabrications team attended site to site, set up and link the containers.
Case Study
Summary
Following on from this initial build, we were then asked to provide seven smoking shelters for the site. We fabricated the 8ft x 8ft smoking shelters using corrugated corten steel with lifting eyes and durbar flooring. The units were to be repainted white as per the sites specification and delivered to Bridgwater within three weeks.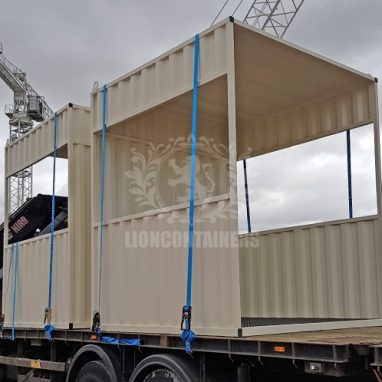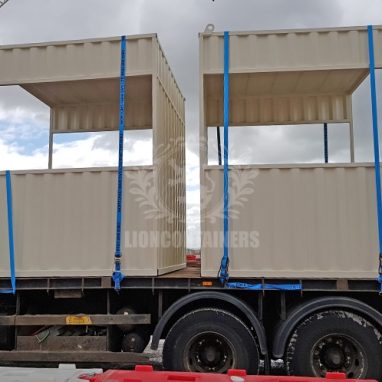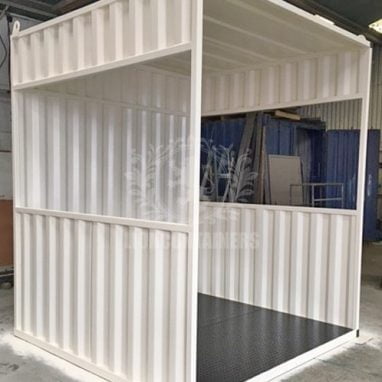 Project
Vitals
Container Size (Sq Ft)
192
Ready To Start Your Container Project?
We can help bring your idea to life, just fill in our form and a member of team will be in touch.