Bridgewater, Somerset
Container Case Study
Engineering and construction specialists, Bylor contacted Lion to create a storage solution for their lifting equipment. Based on Hinkley Point C (HPC) – the current largest construction site in Europe and the first new nuclear power station to be built in the UK in over 20 years – Bylor is responsible for delivering the main civil engineering works at HPC. And so, Bylor uses a variety of heavy-duty machinery. Including, but not limited to: 55 tower cranes, Sarens' 5000 tonne capacity lift ring crane, SGC-250 also known as 'Big Carl' and much more.
Bylor asked for several stores to be made, including the above, all of which required: hooks to hang their chains and straps, storage for longer objects at high level, ventilation and some basic electrics. In this case, we provided two, 40ft standard height ISO containers.
Each container was painted white and fitted with masked off, cargo door locking bars and rubber door seals to ensure aesthetic longevity.
Due to the weight of the equipment Bylor were looking to store, we custom-built heavy-duty chain set hooks, drop chain hooks and shackle racks to each unit. The chain set and drop chain hooks were mounted to the walls of the containers (which we had reinforced), and the shackle racks were free-standing down the centre line of the containers, each running at almost 30ft.
The client also requested lighting, heating and 4 no. power sockets at the door end, which we provided.
Case Study
Summary
This conversion was tailor-made to store heavy-duty lifting equipment. Complete with custom-built accessories these containers were made secure, strong and perfect for the needs of the customer. The conversion was complete in 2 weeks and was delivered to Bylor client just 6 weeks after their initial enquiry.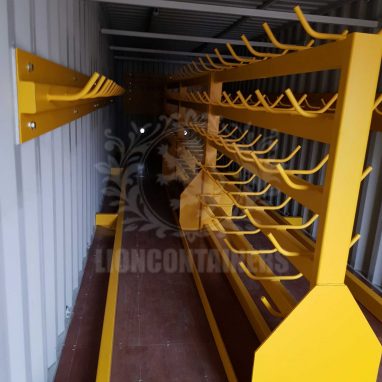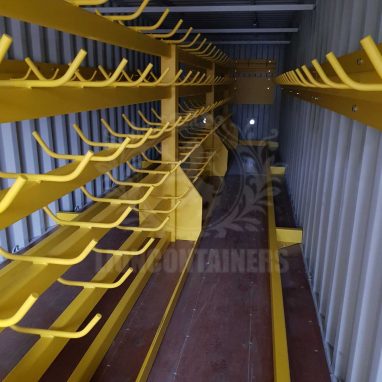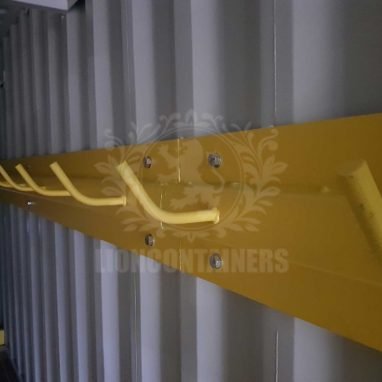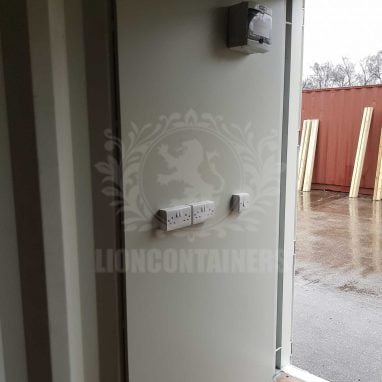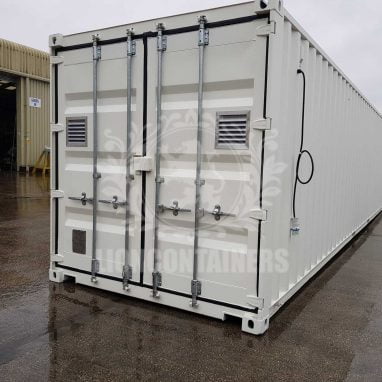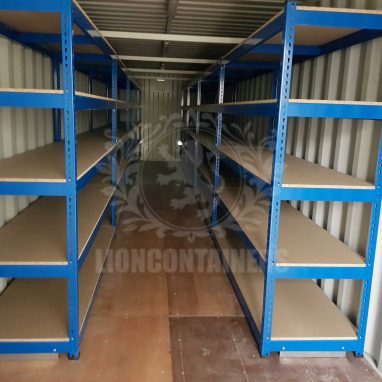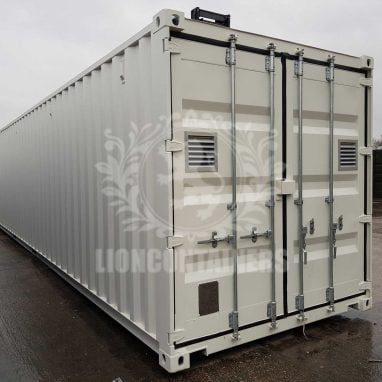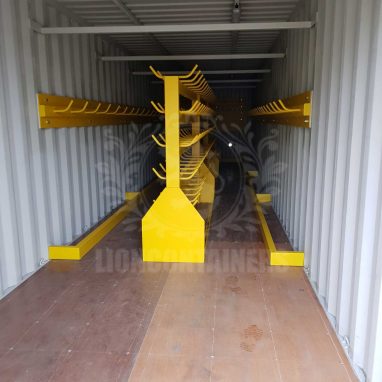 Project
Vitals
Location
Bridgewater, Somerset
Duration (days)
14 days (for conversion)
Ready To Start Your Container Project?
We can help bring your idea to life, just fill in our form and a member of team will be in touch.