Bristol
Container Case Study
The rise in the climate crisis has led to an increase in environmental consciousness and the move towards sustainable living, included in this is the need for the sustainable farming. The leading indoor farming provider, LettUs Grow contacted Lion to supply two 40ft, high cube, non-working, refrigerated containers to act as indoor container farms.
In order to fit the customer request that the containers be non-working, we had multiple conversations about modification requirements to ensure the quality of the product provided.

We discussed in detail with the customer the apertures required for their HVAC installation, as the client would be installing this once the containers were on site. We also discussed options for the flooring layout as there would be a small amount of water going onto the floor. Upon discussion, we were able to come up with plans to prevent any issues, and so began constructing the containers.
To start, we removed the reefer engine in the 8ft end of each container and sealed them up to create a flat finish with no holes. From there, we were able to begin fitting the inside of each unit.

We supplied and installed a 910mm x 2065mm personnel door into the main doors of each container and overlayed the floors with 22mm Caberfloor followed by vinyl anti slip and fabricated 2 in-floor drains in each unit. Next, we installed a steel partition and door inside each unit.
Finally, each container was painted in RAL6037 and RAL9016 and vinyl stickers, provided by the client, were applied to the exterior walls and personnel door. We also supplied the client with an additional tin of paint to help with any possible touch ups, as they were set to fit their own equipment into each container on site.
Case Study
Summary
Our sales team worked with the customer to ensure that we provided a container fit for their projects. In the end, the customer was happy with their containers and visited the depot to sign the unit off with the potential of ordering more units from us.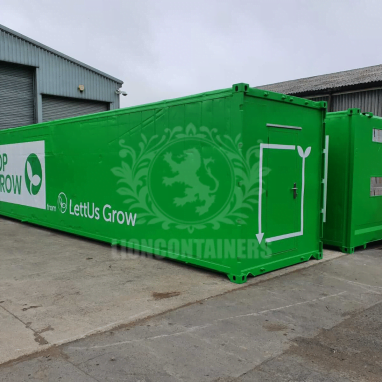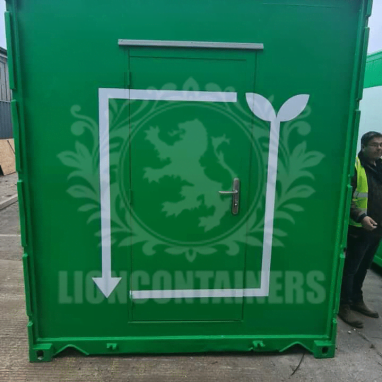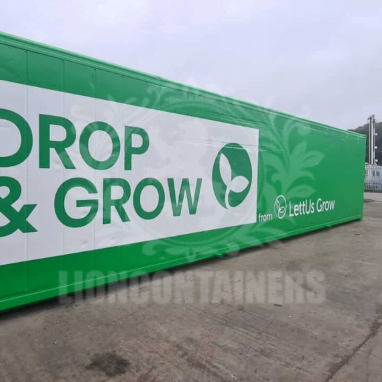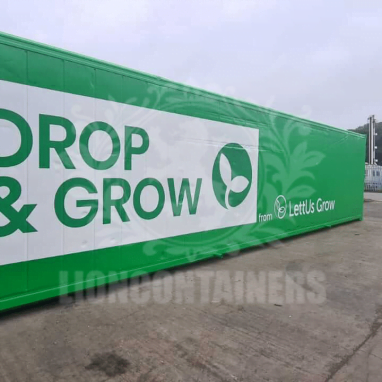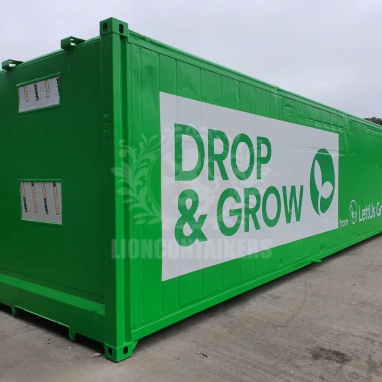 Project
Vitals
Container Size (Sq Ft)
640
Ready To Start Your Container Project?
We can help bring your idea to life, just fill in our form and a member of team will be in touch.