Surrey
Container Case Study
K.G. Norman Limited, a construction company of water projects, contacted Lion to purchase two, high-cube containers to store their machinery. The client informed our team that each container had specific dimension requirements – 25ft and 26ft – which would need to be custom-built. Our team was happy to do this and went ahead to fabricate the requested containers.

To meet the dimension requirements, we used two, 40ft, high-cube containers and cut those down to size. Despite being cut to size, our experts were able to retain the original doors and corner castings of each unit. After doing this, we began the internal modifications.
First, the containers were insulated with glass wool to help control the temperature of each unit and reduce [the effects of] temperature swings. Next, the container walls, roof and cargo doors were lined with 9mm ply board, which were painted white (RAL9001) to give the interior(s) a polished finish. Lastly, the containers were given an external respray with specialised self-priming container paint in the colour Green 14 C 39.
After the paintwork was complete, our team then cut a W350 x H400 space into the inner and outer-facing corrugation of each container to create an aperture in the cargo doors. These apertures were left empty for the client to fit with their own box sections onsite.
Finally, the units were delivered to the client to their Merstham site.
Case Study
Summary
The client was happy with their purchase and have since ordered more units from Lion.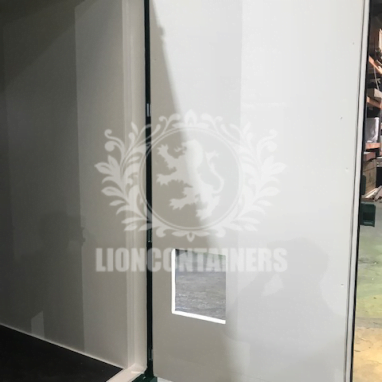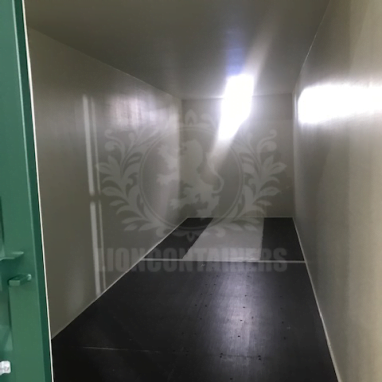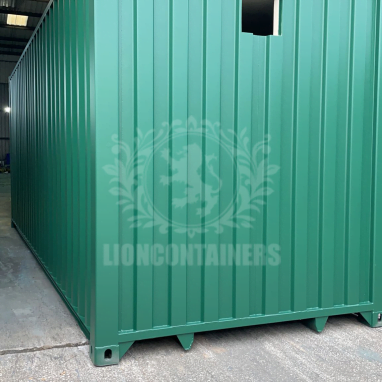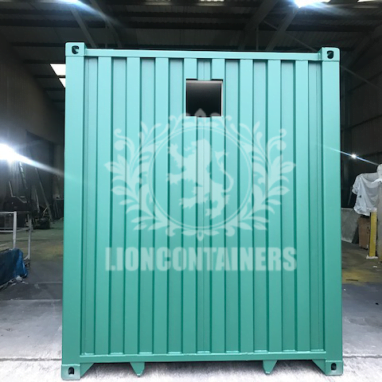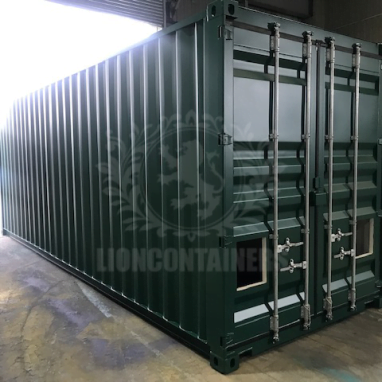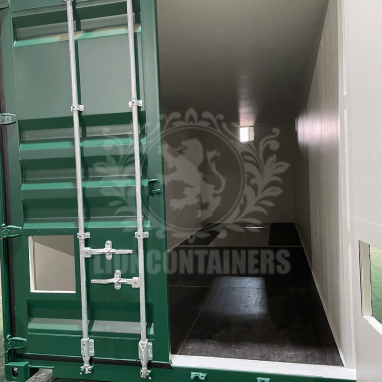 Project
Vitals
Container Size (Sq Ft)
N/A
Ready To Start Your Container Project?
We can help bring your idea to life, just fill in our form and a member of team will be in touch.