Aikengall
Container Case Study
We received an enquiry from a company that offers an extensive range of onshore wind turbine technologies (to cover all wind classes and site conditions), for two 20ft containers to be used as wind farm storage for a site in Scotland.
Each container was prepared, masked and painted to colour RAL 6005.
Internally, the container walls, roof and cargo doors were lined with 11mm OSB over glass/wool insulation to timber stud frame and fitted with two, 3-shelf, long span shelving units (2700mm x 500mm x 2000mm) with a max. hold of 850kg for the client's equipment.
The units were required to have electrics and so were installed with 2 no. 5′ twin anti-corrosive light fitting and switch, 1 no. 13 amp twin socket and 1 no. 2KW wall mounted convector heater with a 63amp 3-pole rotary isolator (with a length of trucking running to the ground) and distribution board.
Case Study
Summary
This unit is to be delivered at the end of the month; however, we provided the customer with images of their container throughout its modification to ensure that they are happy with the product.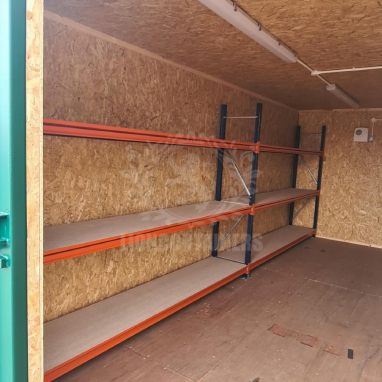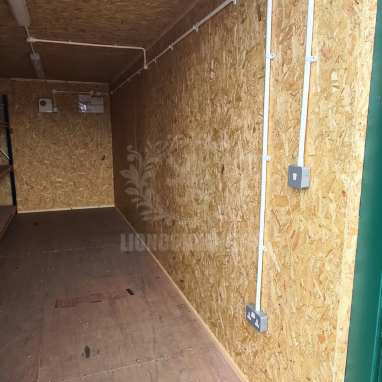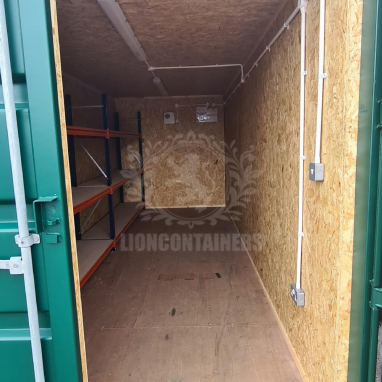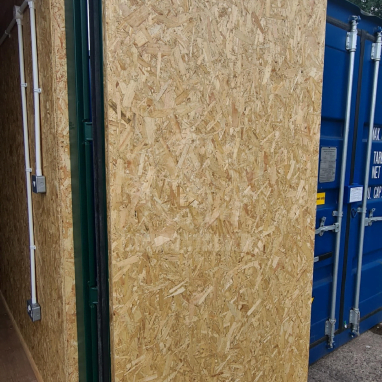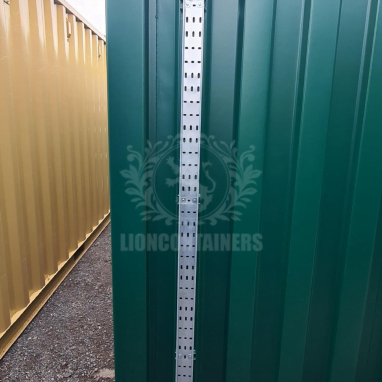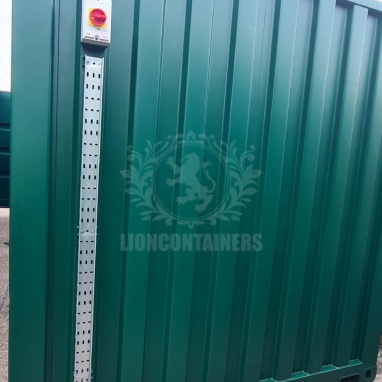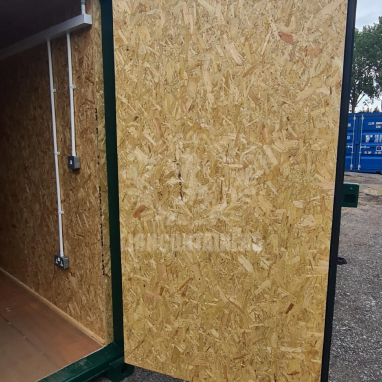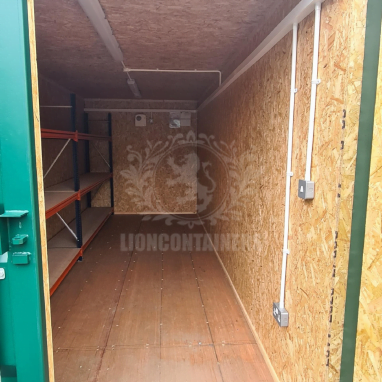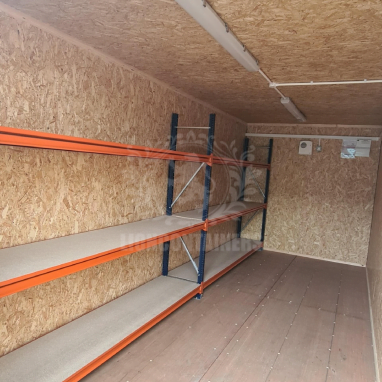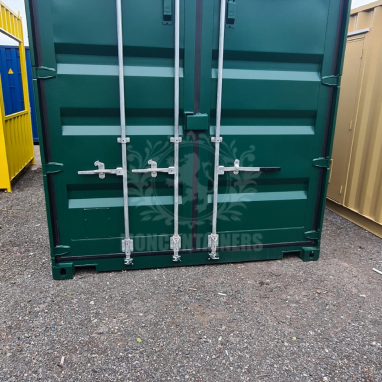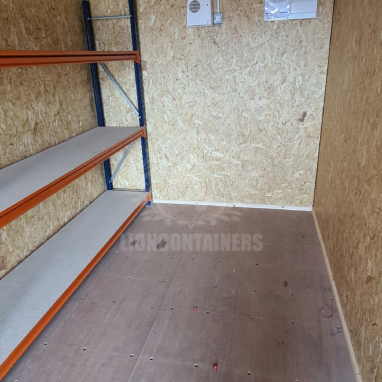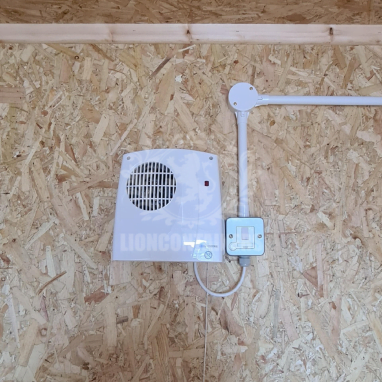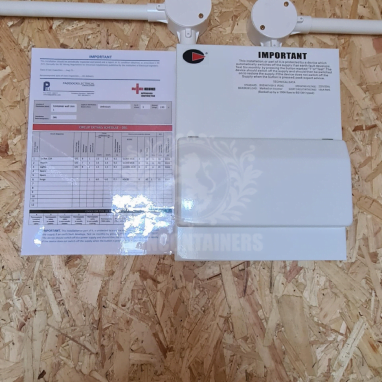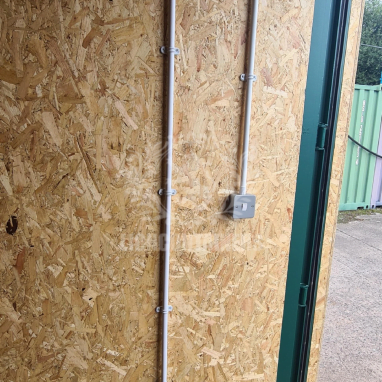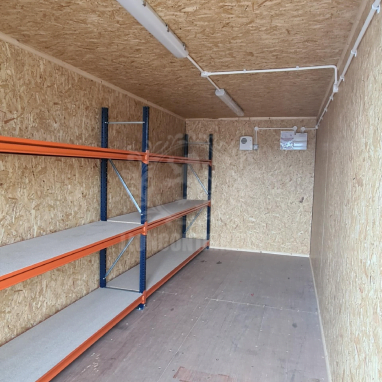 Project
Vitals
Container Size (Sq Ft)
320
Ready To Start Your Container Project?
We can help bring your idea to life, just fill in our form and a member of team will be in touch.