Jordan, Israel
Container Case Study
Our client sent a brief regarding what was required within the container in order for them to fit their own electrical equipment. The brief was sent to our fabricating team for pricing and the quotation was compiled. The customer received quotes from 3 different companies, and towards the end of February informed us that Lion Containers Ltd had won the tender. A meeting was arranged for the following day to confirm the full specification. Lion Containers recommended solutions for personnel inside the containers, who may experience glare due to the environment the unit was being sited in. Window cappings and solar reflective coatings were fabricated and included with the container to be retrofitted on site – this was so any issues were avoided during container shipping. Our CAD department compiled the drawings and plans for the customer to approve; the order was received at the end of March and delivered at the end of June.
The following modifications were undertaken:

Lining and insulation using Polyurethane spray foam insulation to 65mm and faced with high density celotex boards at 100mm with 9mm Melamine faced chip board finish. Applied to walls, ceiling and cargo doors.

Create two apertures and install 50mm x 50mm box section frames. Supply and fit double glazed sliding window, apply solar reflective coating and anti vandal shutter.

Create aperture and install frame with 2065mm x 910mm insulated personnel door with 10 point locking system. Left hung, outward opening.

Two window cappings to be fitted on site by customer. Supply steel sheet measuring 1060mm W x 300 L x 2mm D and weld on hooks at a 20deg angle. Box section welded to inner corrugation for hooks to slot into.

Fit 7kw split air conditioning unit – recessed internal support enclosure.

Fit electrics – exterior recessed 63a isolator/3phase plug socket (connected to internal MCB), 1no. 6 way MCB consumer board with 400v earth leakage protection, 2no. 5ft strip lights, switch, 4no. 13amp double sockets (BS Standard). Pilot switch for A/C unit. All wiring will be above surface, fitted within plastic conduit and terminated to MCB.

Three 50mm x 250mm apertures in container floor (in-between bearers) for customers own electrics. To be fitted with temporary removable panel which is screwed into ply wood floor.

Supply and fit 3000mm L x 700mm D x 750mm H Melamine worktop. Supply 2no. 500mm wide x 400mm deep (approx) set of three drawers.

CSC plate – Re-test unit and supply certification to prove suitability for shipping (ACEP Sticker).
Case Study
Summary
The container was delivered on time, and to our clients bespoke specification.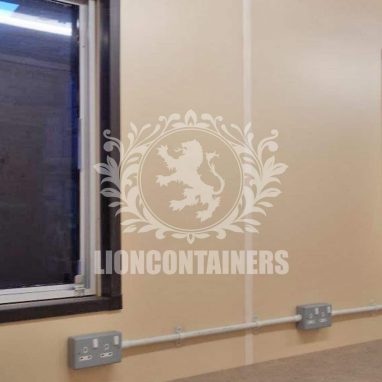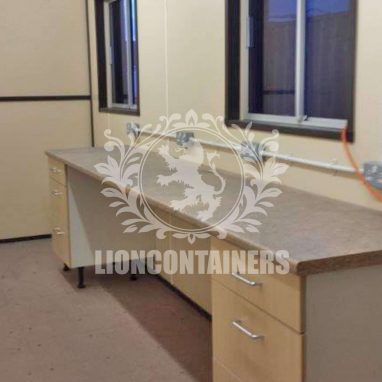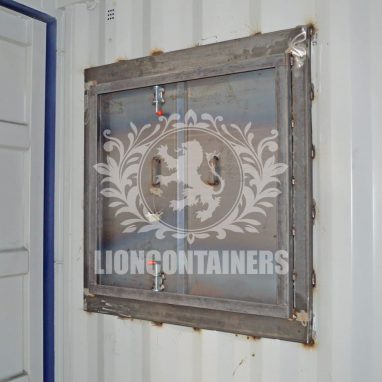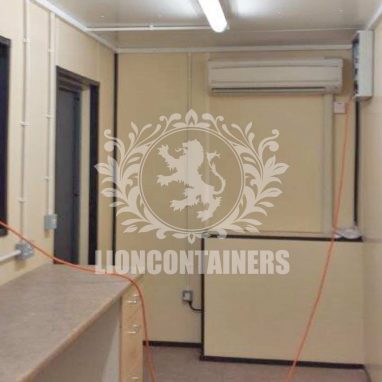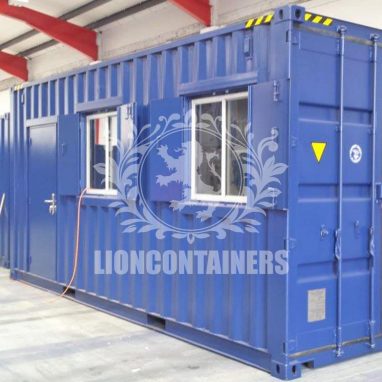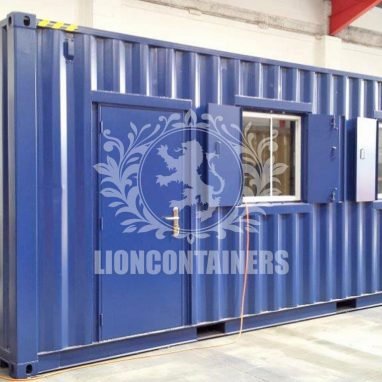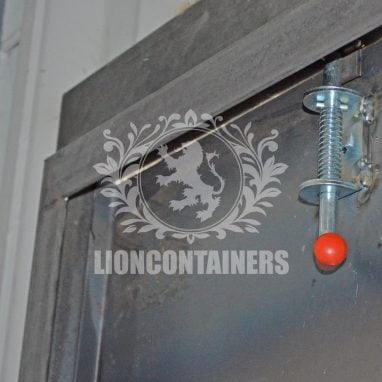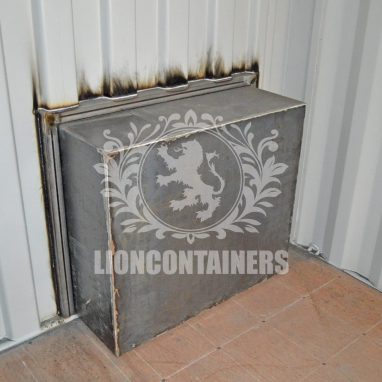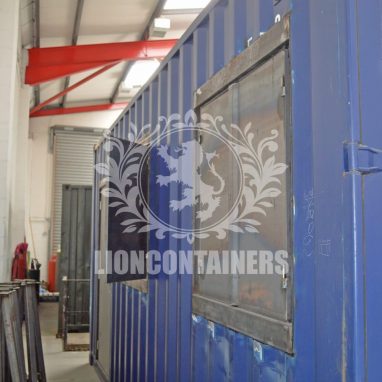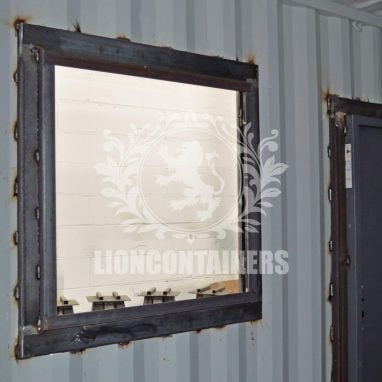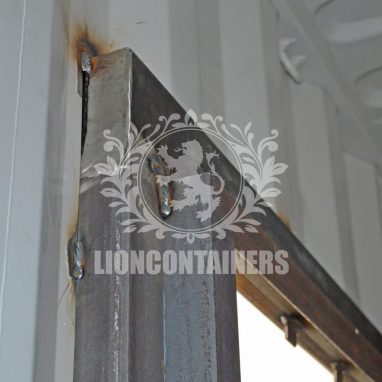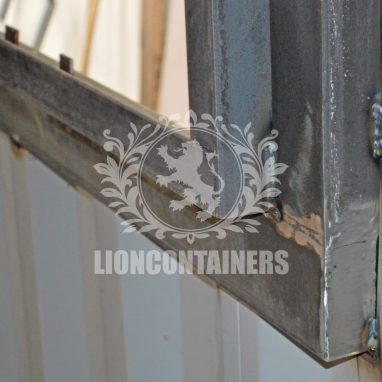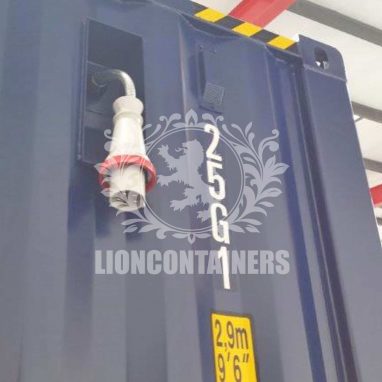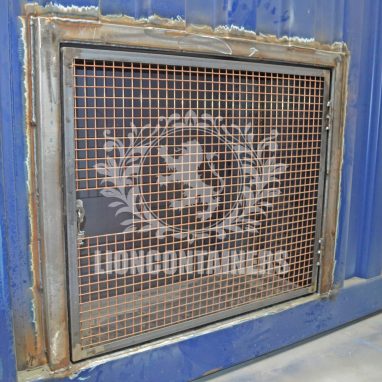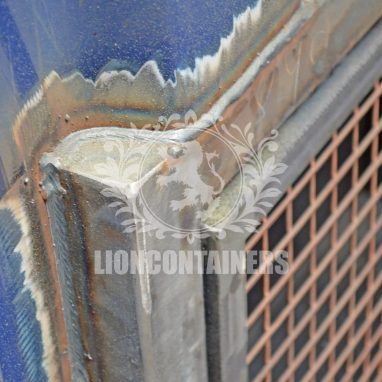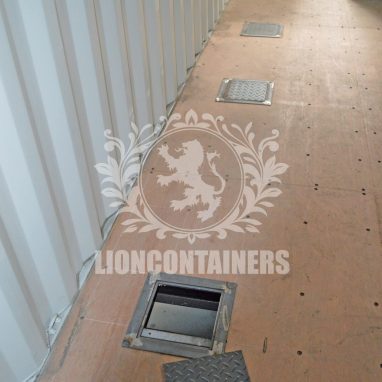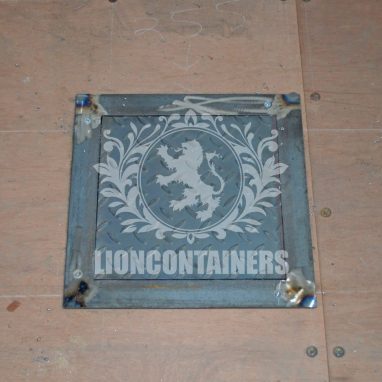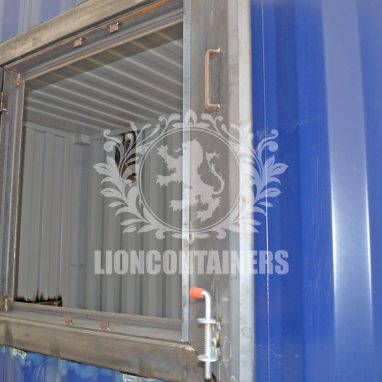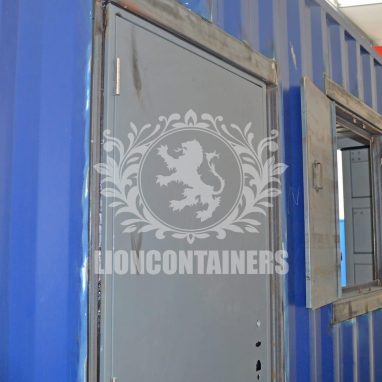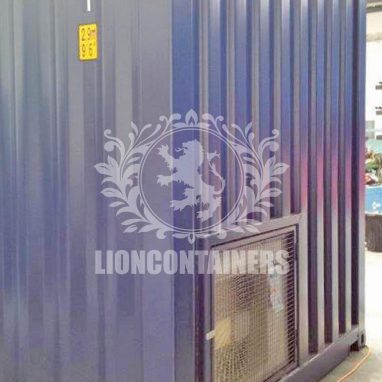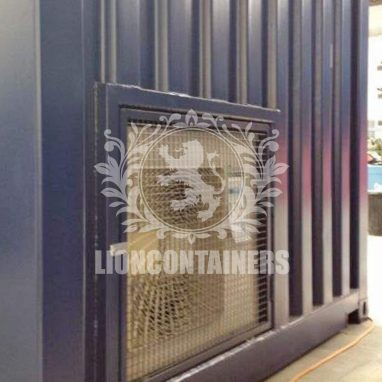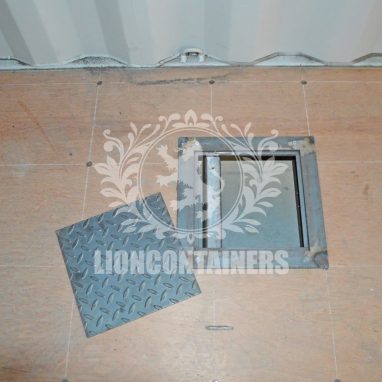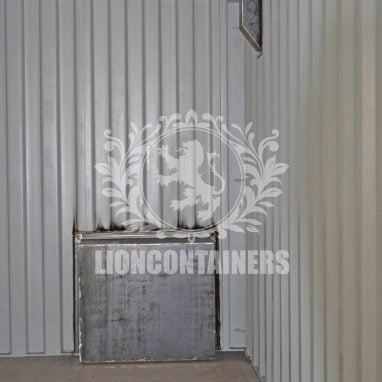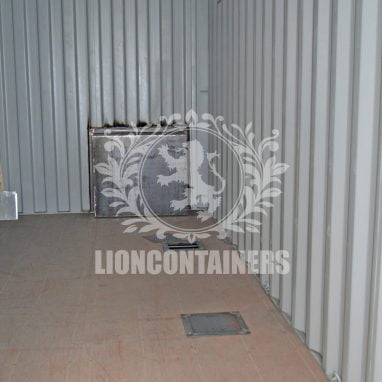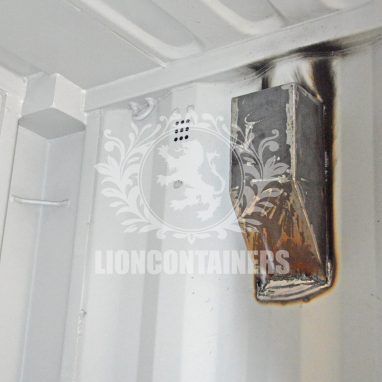 Project
Vitals
Container Size (Sq Ft)
150
Ready To Start Your Container Project?
We can help bring your idea to life, just fill in our form and a member of team will be in touch.