Walsall based firm Lion Containers Ltd are pleased to announce the four additional companies that now make up the Lion Containers Group. The firm have expanded and now have expertise in all areas of the container industry. Lion Containers (Fabrications) Ltd, Lion Containers (Offshore) Ltd, and Lion Containers (Biomass) Ltd were launched in 2013, and 2015 sees the addition of Lion Containers (Chemical Stores) Ltd to the Lion Containers Ltd brand.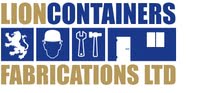 Container conversions is something that the company already have a great deal of expertise in, so creating a dedicated company specialising in this area made sense. The basic design and robust steel construction of ISO shipping containers make them the perfect shell to create a variety of converted units. The fact that shipping containers are intermodal make them easily transportable and easy to move, re-site or remove. On most occasions, Lion Containers (Fabrications) Ltd provide the shipping containers as a "ready to go" solution. The company have converted containers into a wide variety of uses from house extensions and offices, to swimming pools and pop up shops.
Visit Lion Containers (Fabrications) Ltd to
find out more >>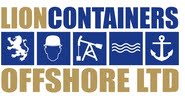 Although the company is based in the middle of England, they were finding that they were having more and more offshore and DNV based enquiries. So, Lion Containers (Offshore) Ltd was set up to capture and concentrate on these enquiries. An offshore container is a portable unit with a maximum gross mass of 25,000kgs, for constant use for the transportation of goods and equipment, handled in open seas, to, from, and between fixed or floating installations or ships. As opposed to standard ISO Containers, DNV containers heavy duty construction is designed to withstand the rigours of being out at sea, particularly prevalent in the off-shore oil and gas industries. The DNV certification 2.7-1 states the standard of container required for off-shore containers in order to make sure that the DNV closed container is able to transport cargo in adverse seas safely without damaging cargo or surrounding objects.
Visit Lion Containers (Offshore) Ltd to
find out more >>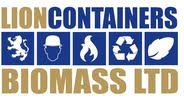 A lot of Lion Containers' existing conversions were for boiler housings, and Lion Containers (Biomass) Ltd specialises in such conversions. The most common request is to incorporate a fuel storage area into the boiler housing, with the most popular fuel type being wood pellets offering a consistent, controlled fuel source with minimum storage space. Containerised biomass boilers are the preferred solution for many of our customers due to their simple and efficient installation methods, minimum disruption during installation, removal and re-siting, extensive environmental benefits, economical benefits, sustainability, speed of siting and ease of planning, reduced C02 emissions compared to fossil fuels, and eligibility for funding under the governments Renewable Heat Incentive (applications can be referred to Ofgem).
Visit Lion Containers (Biomass) Ltd to
find out more >>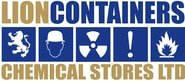 Lion Containers (Chemical Stores) Ltd are able to offer a wide range of 'easy access' Chemical Stores, COSHH (Control of Substances Hazardous to Health) Stores and Bunded Containers; whether you require an 'off the shelf' option or a bespoke unit. These containers are ideal for the storage of agricultural chemicals such as pesticides and fertiliser, and flammables such as batteries, fuel, oils and paints. Substances hazardous to health can also take the form of fumes, dusts, vapours, mists, nanotechnology, gases and asphyxiating gases, and
biological agents (germs).
Their 'easy access' nature means that you can simply walk in and access any items that you require, this is a great feature when dealing with such hazardous materials.
Visit Lion Containers (Chemical Stores) Ltd to
find out more >>
If you have an enquiry regarding any of the above, please do not hesitate to contact us here, or via the dedicated websites above.