Lancaster
Container Case Study
Converted Steel Containers: Expert Design Solutions
The objective of this project was to re-design the floor so that any water spilt from the treatment tanks would be held inside the container. The customer had calculated the volume of water that could potentially spill, and together with Lion's conversion team, came up with a workable design. This involved removing the container's marine ply wood floor, and creating a purpose built bund to contain overspill water. This would be fitted by our team, and made out of galvanised steel. The conversions team built a frame which would raise the floor, so that there would be enough space to hold the water within the bund.
Shipping Container Electrical Safety Certificate
We installed 2 x 5′ twin anti-corrosive light fittings and switches, 4 x amp twin sockets, 2 x 2KW wall mounted convector heaters, and a 240V external commando socket with appropriate electrical protection. We also supplied an electrical certificate. An additional 240V external commando socket was fitted to allow the units to be connected together when on the same site. We created a 3″ diameter aperture in the front wall, and a steel box section frame surround. This cover aperture had a galvanised steel gland plate bolted from the inside for the power inlet.
Case Study
Summary
A member of the Lion Containers conversion team met and liaised with the customer throughout the build. Photos of the completed unit were sent to the customer prior to delivery to ensure that we had met and exceeded his requirements! These photos are of the 20ft and 40ft new container, that have now been converted and delivered.
For more information about our Conversions Team, please follow the link.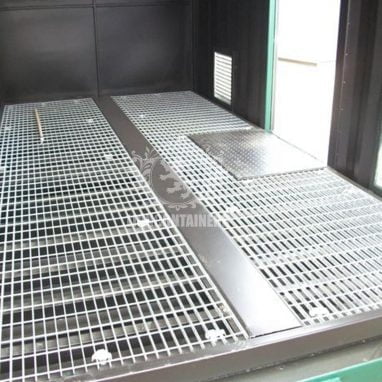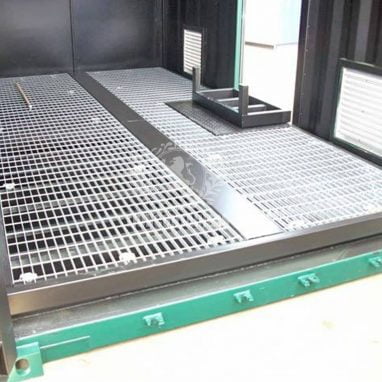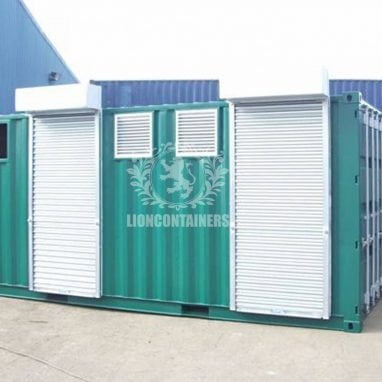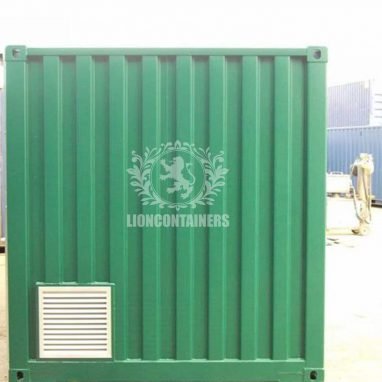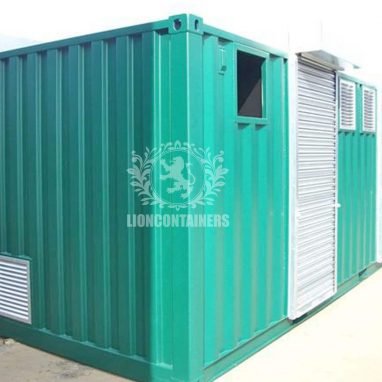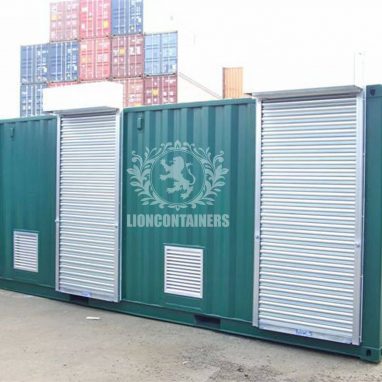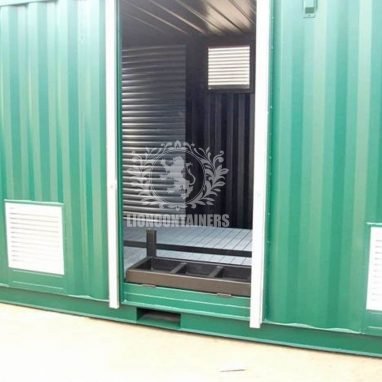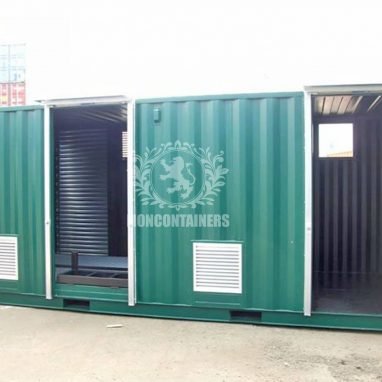 Project
Vitals
Container Size (Sq Ft)
450
Ready To Start Your Container Project?
We can help bring your idea to life, just fill in our form and a member of team will be in touch.