Warrington
Container Case Study
Shipping Container Storage Solutions and Container Electrical Installation
Our client specified that the conversion should include several different modes of storage, as well as the installation of choice electrics.

After consultation, we were able to offer 2 x 20ft new containers, to be converted and sent to Warrington at a later date.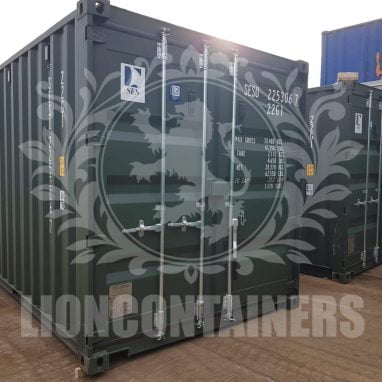 Insulation, Heating and Installing Electricity in a Shipping Container
Both containers were lined with 9mm ply lining over the internal walls. The lining was applied over 50mm wool insulation, against a timber stud frame.

In terms of electricals, they were likewise both kitted out with:
– 2 x 5' single anti-corrosive light fittings and corresponding switches

– 2 x 13AMP twin sockets

– 2KW wall-mounted convector heater with external isolator and distribution board.
Alongside the features listed above, a 13AMP socket was installed behind and below the shelving units. This was done so as to maximise the available space without interfering with any items that might be placed on the shelves themselves.
Case Study
Summary
Shelving Shipping Containers
As for the shelving units themselves, both containers had 1 x heavy duty, long-span shelving on either side of the 20ft units. In metric, these measure 2m x 0.5m x 2.7m, conveniently spaced to allow for 3 levels per bay. Our customer was very pleased with the practicality of the product, and the build was completed without any problems, and within the specified time frame.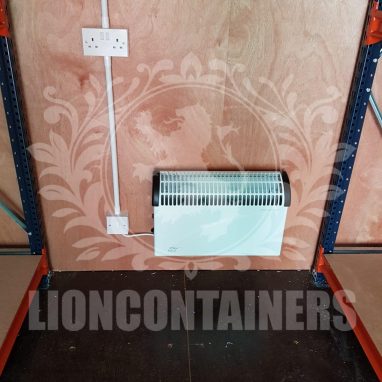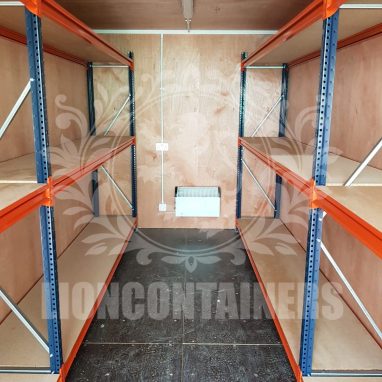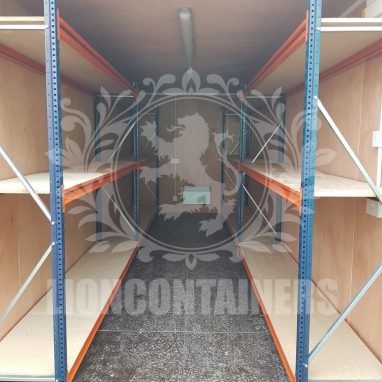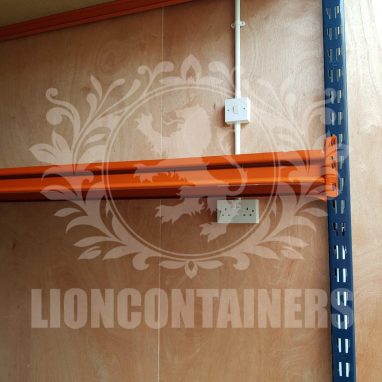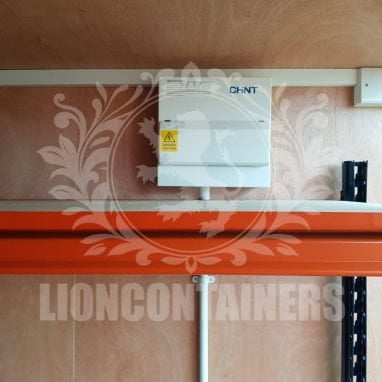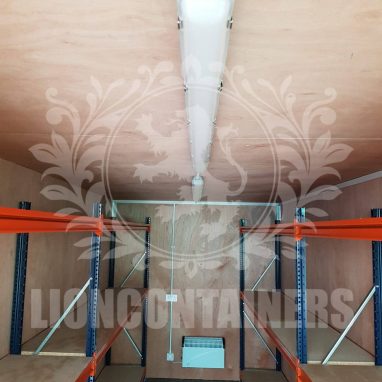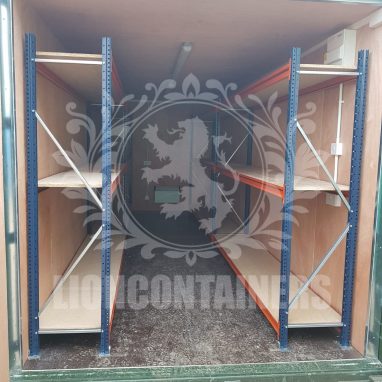 Project
Vitals
Container Size (Sq Ft)
20ft
Ready To Start Your Container Project?
We can help bring your idea to life, just fill in our form and a member of team will be in touch.