London
Container Case Study
We received a request via a client's architect to provide a plush art gallery for a London school. The key point of the brief was to maximise space and light, the gallery being constructed from four 20ft-high, cubed, ex-shipping containers to create a single-storeyed, open-plan space. The aforementioned client – a primary school in London – employed the services of the architect to work closely with Lion Containers to achieve the design brief. High-quality materials and provable U-Values were vital benchmarks to meet. Naturally, we got creative and attempted a masterpiece of our own!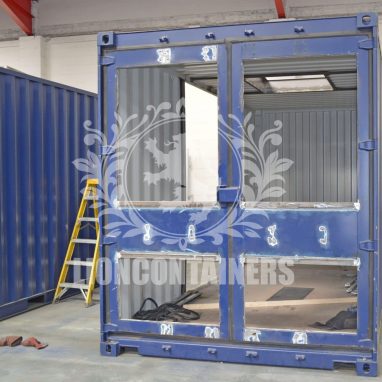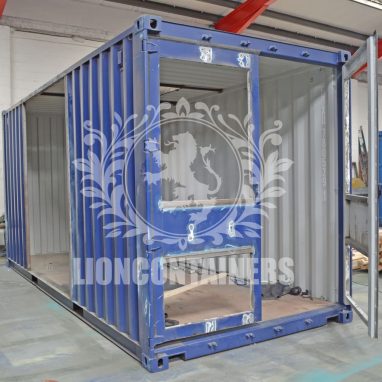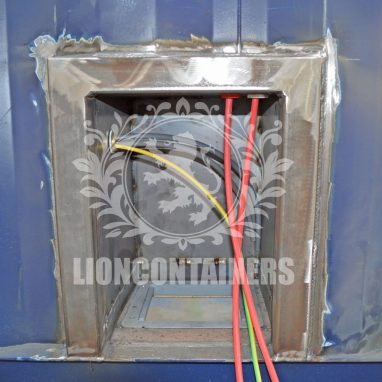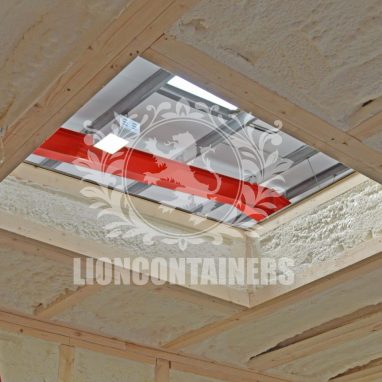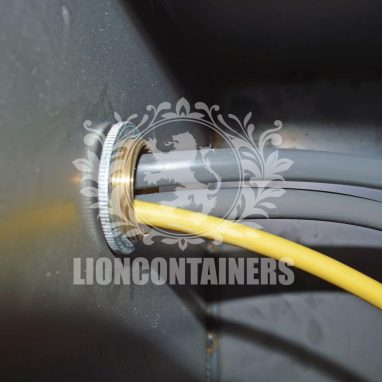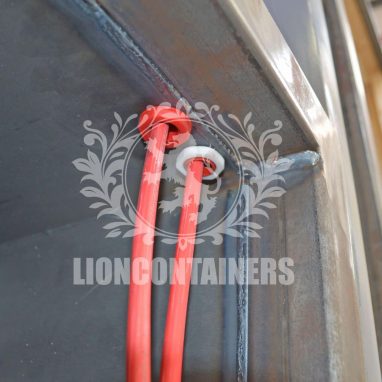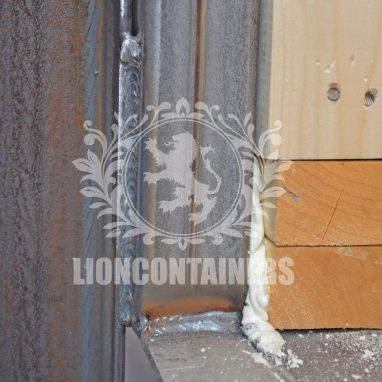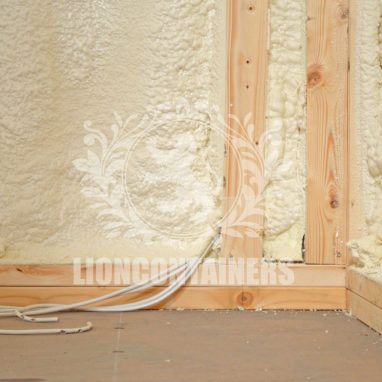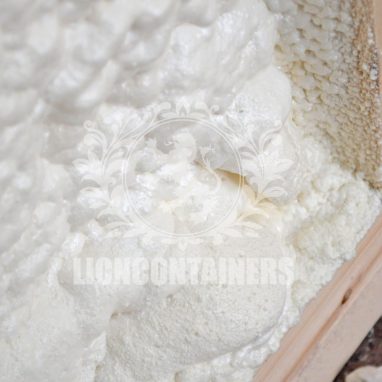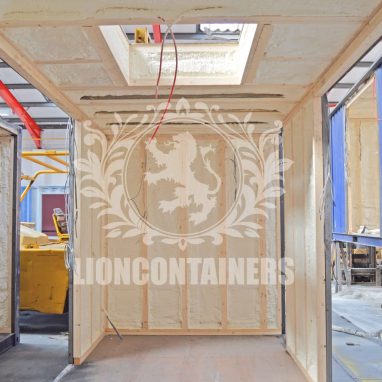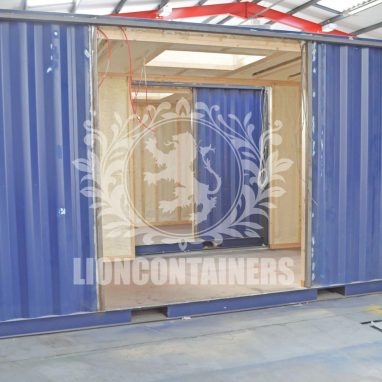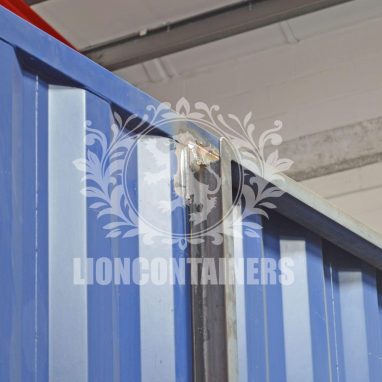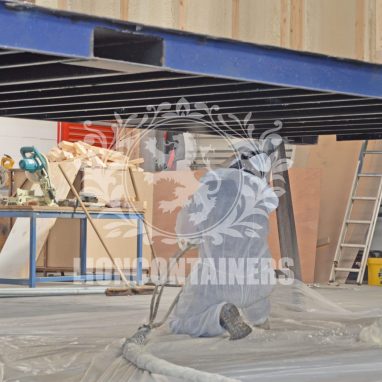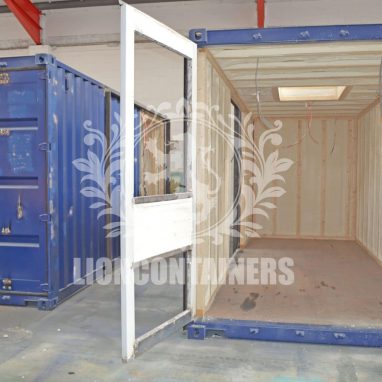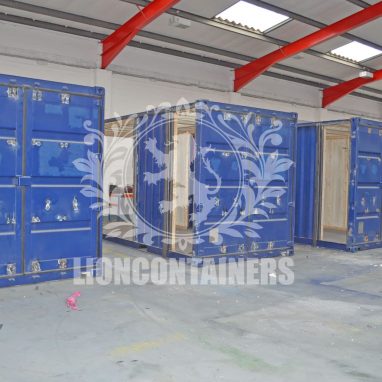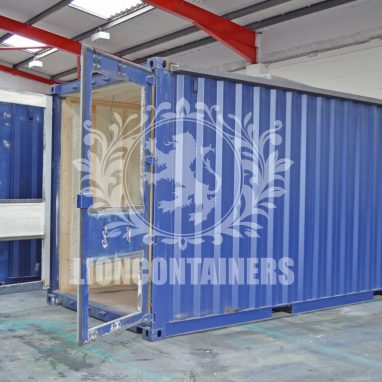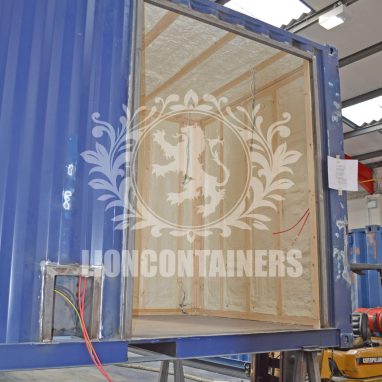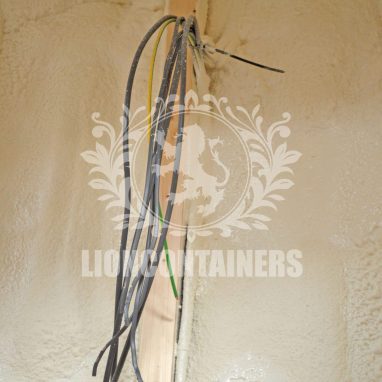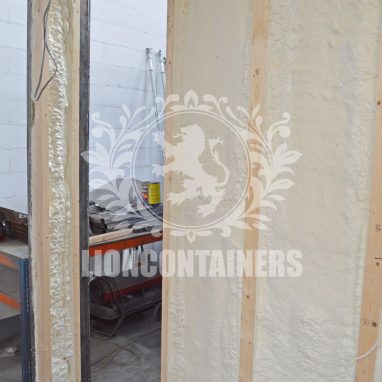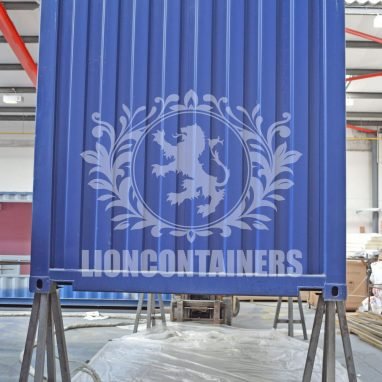 To allow maximised diffusion of light into the gallery space, container apertures were cut and filled with custom-built aluminium fixed frame windows, along with similarly aluminium-framed sliding doors to allow easy entry and exit. As such, considerations for disabled students were also addressed. Only one set of the cargo doors were used and became the main entry doors, with the remainder for visual use only. Skylights were created in the roof, and were double-glazed, then toughened with a favourable U-Value. A custom-built stainless-steel canopy was designed and fabricated to aid protection from the elements at the main entrance. This was then retrofitted to the container structure on site. A junction and gutter system were likewise in-house designed and fabricated, which were then fitted to the linked container structure. Bespoke blackout blind cassettes were procured and installed in all window and skylight reveals.
Throughout the internal structure, spray foam insulation was applied, and the underside of the container was also insulated with spray foam before being covered with a 3mm steel plate. A series of 60mm rigid Kingspan boards were applied to the walls over the spray foam insulation, and these were then overlaid with marine-grade plywood lining. These were, in turn, painted white to provide the final finish to the gallery walls. A kitchenette was installed within the structure for the resident artist which consisted of cupboard carcasses, a Belfast sink, and a worktop. All relevant plumbing works were completed along with a shoebox for the entry/exit of all services. The electrical specifications for this modification was particularly complex and utilised a bespoke track lighting system selected by the architect. To top it all off, a boiler system, double sockets, data cabling, telephone cabling and fire alarm systems were installed, all protected by an MCB. A bespoke underfloor heating system and manifold was installed over timber batons, overlaid with 4.5mm thick, alternating five-bar diamond plate. At the main entry door, a coir mat was installed. Externally, all of the containers were cleaned, treated, and painted with two coats of an acrylic epoxy paint system in the school's colours; wine red (RAL3005). This custom paintwork achieved a minimum 250micron thickness.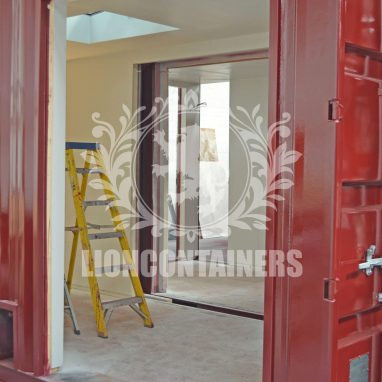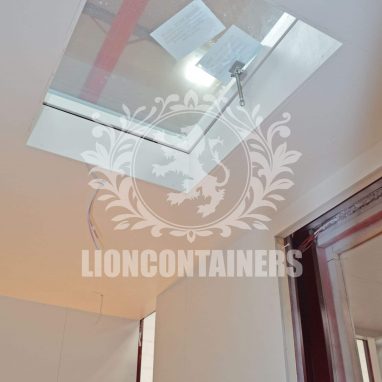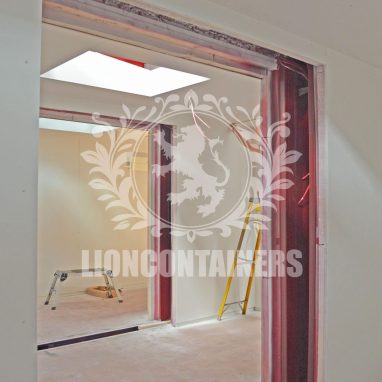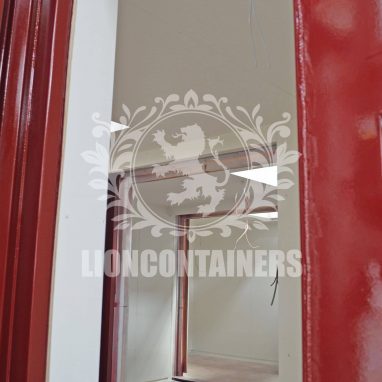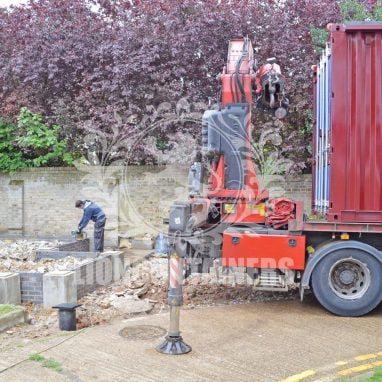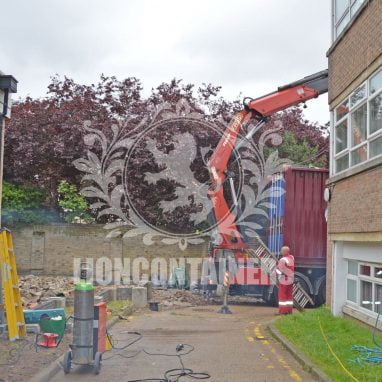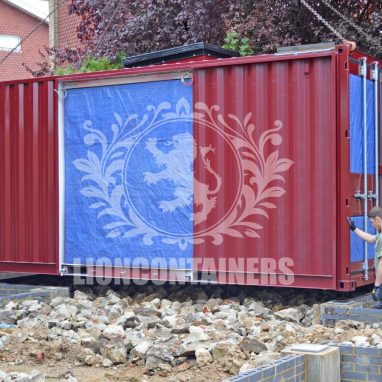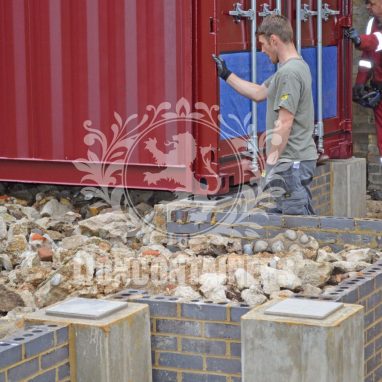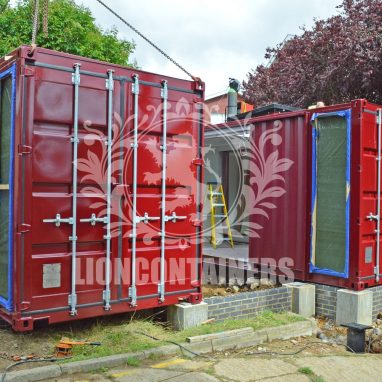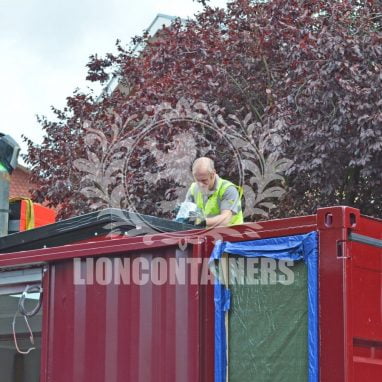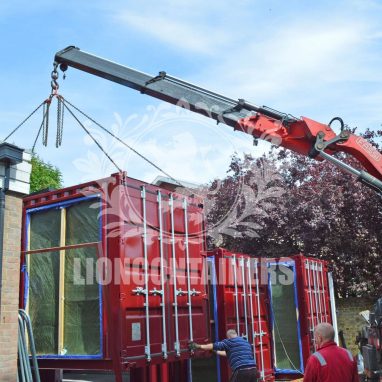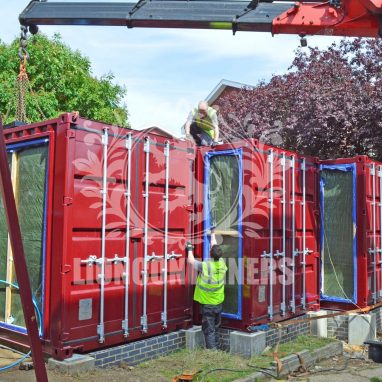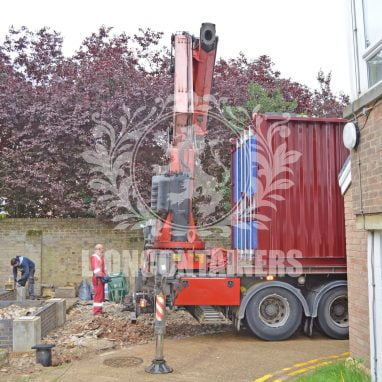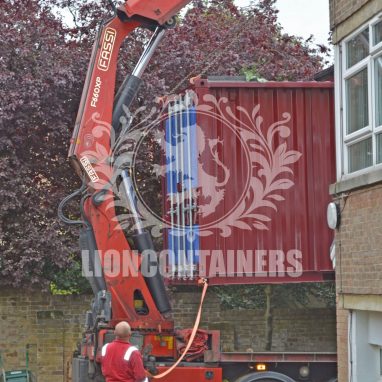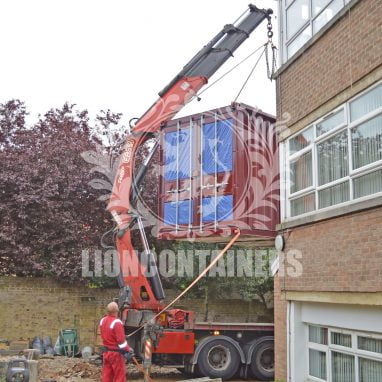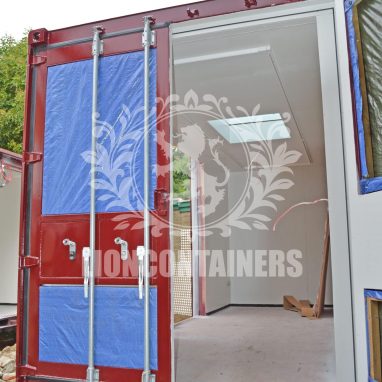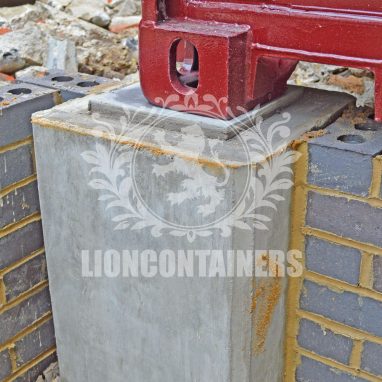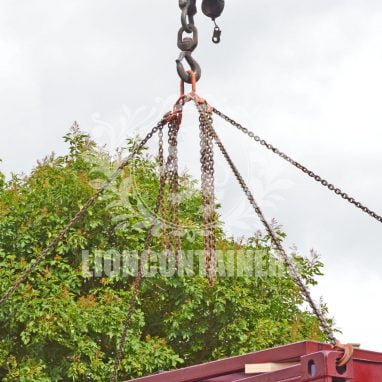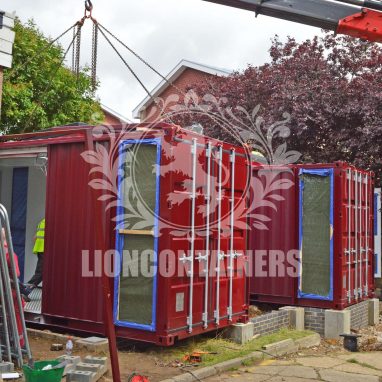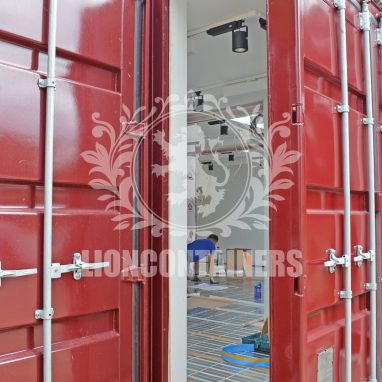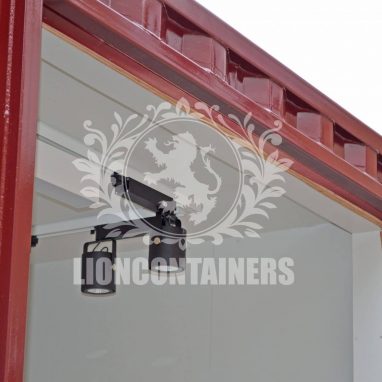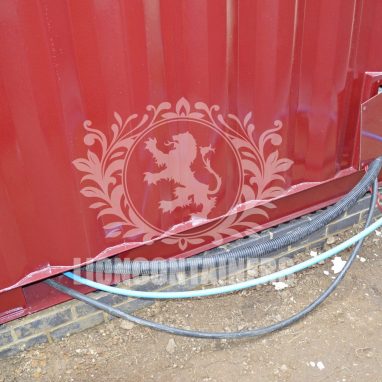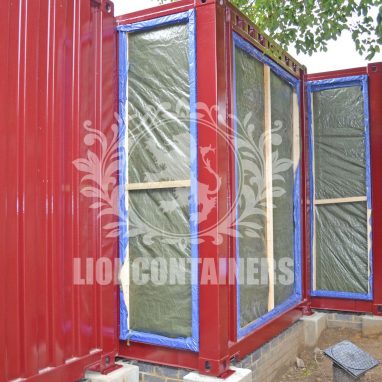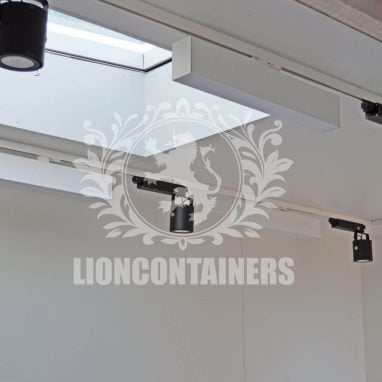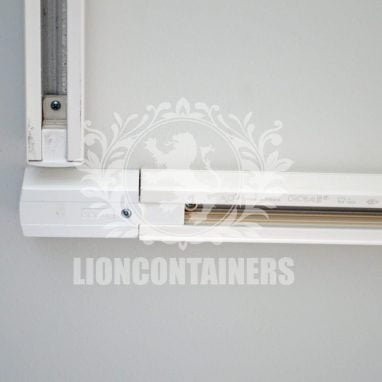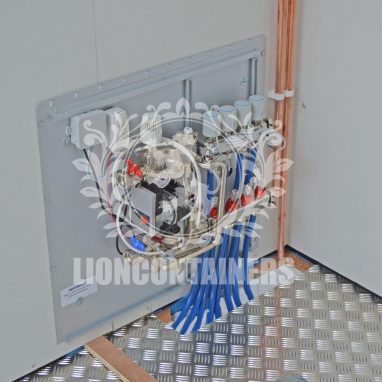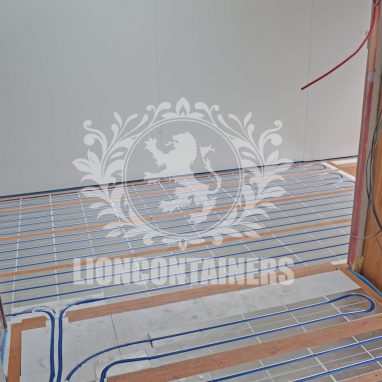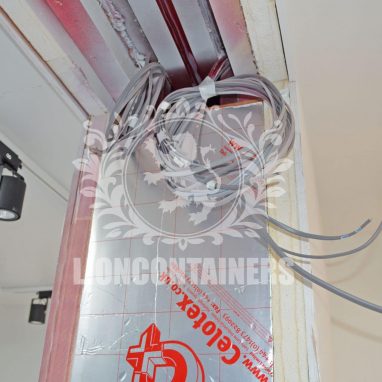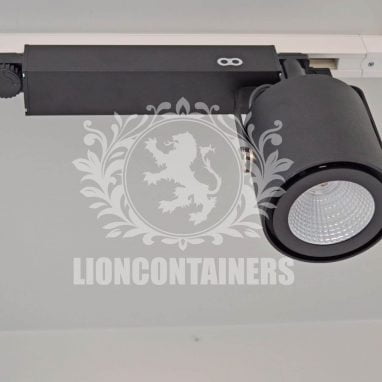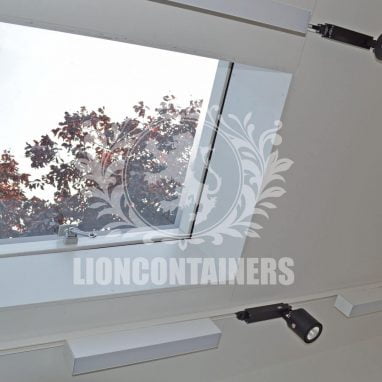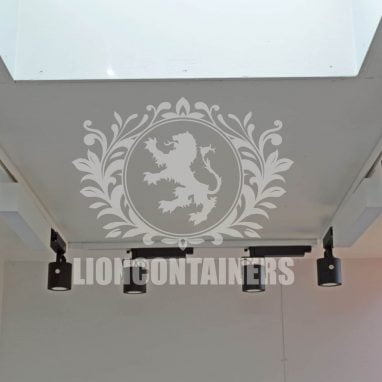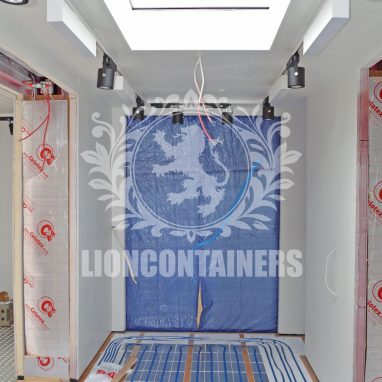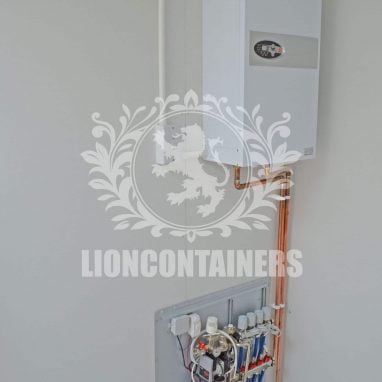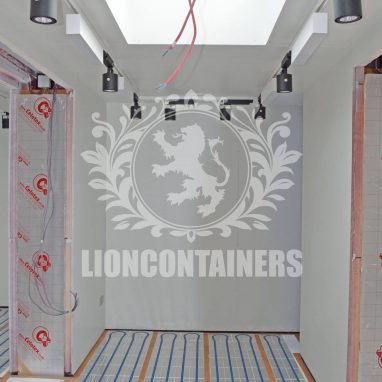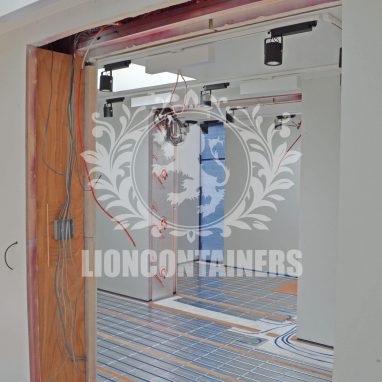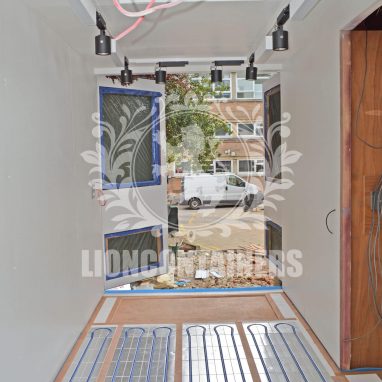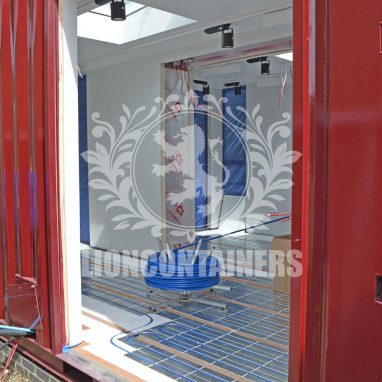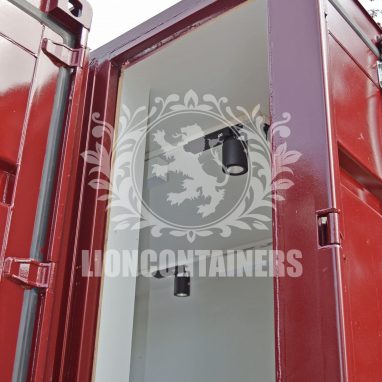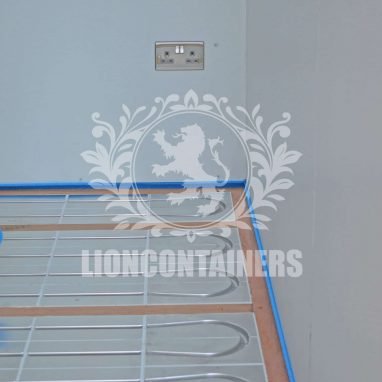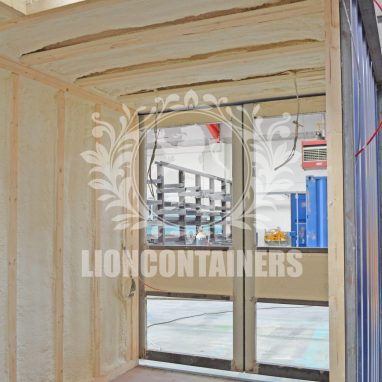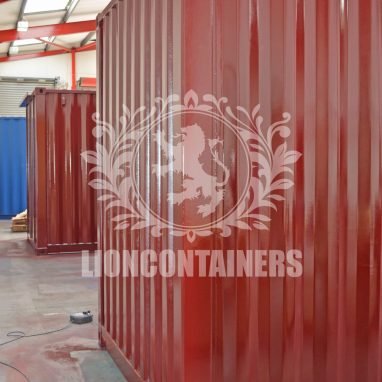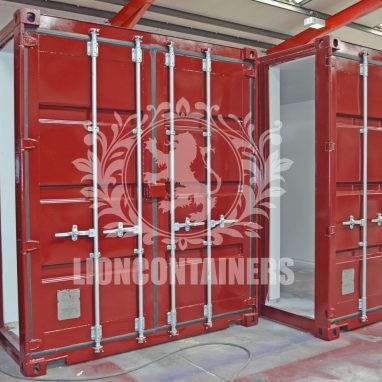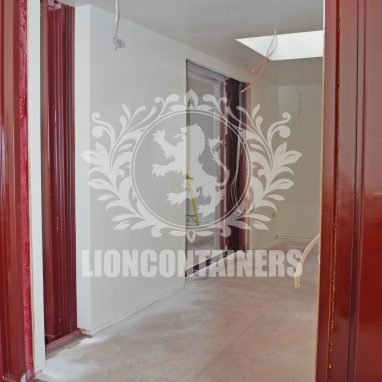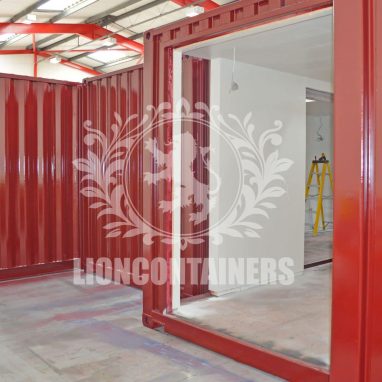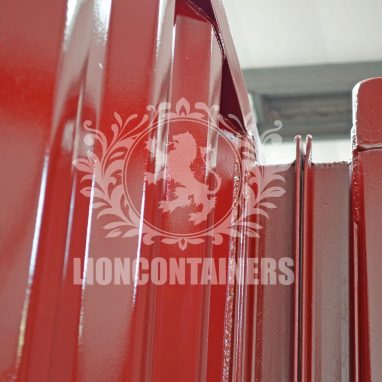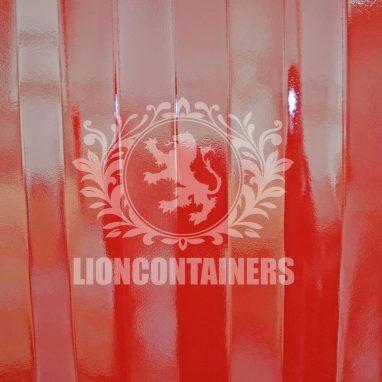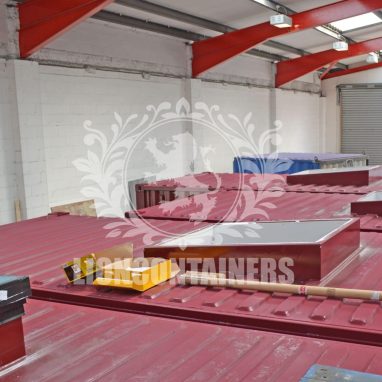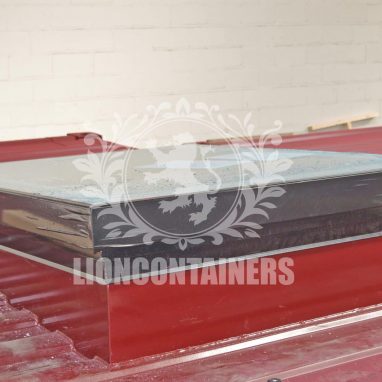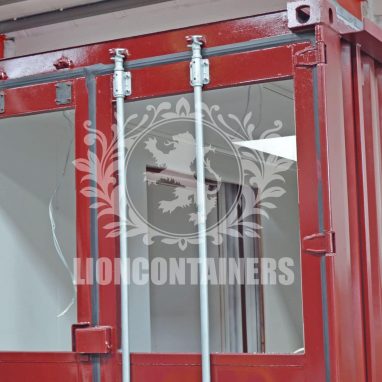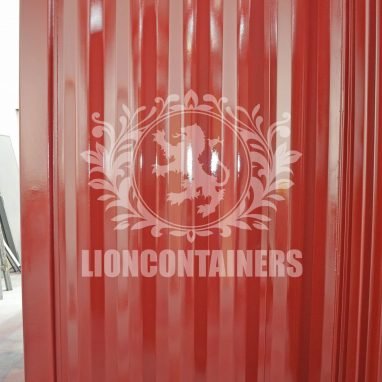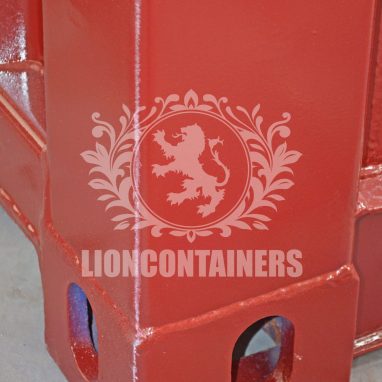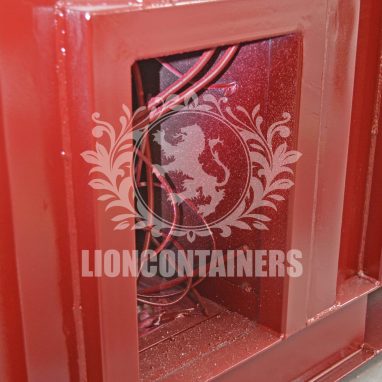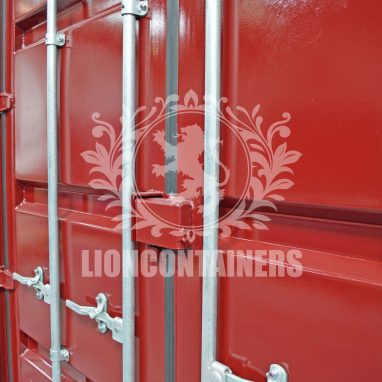 Case Study
Summary
Once the containers were completed, Lion Containers arranged their delivery and off-load. Our fabricators attended the site and welded the container to its new foundations. The gutter system was seam-welded between the containers, forming a watertight seal around each of the junction apertures. Significant project management was required throughout the modification, especially at points of delivery and commissioning, which were orchestrated entirely by Lion Containers Ltd. For such a colossal undertaking, we surprised even ourselves at completing the operation within 160 working days. We're no artists, but this one sure made a pretty picture!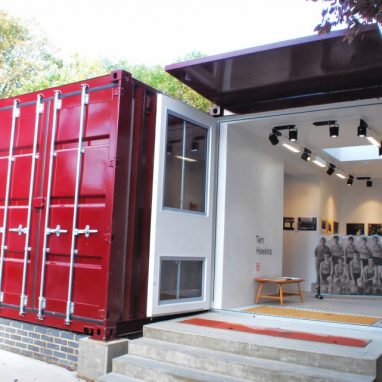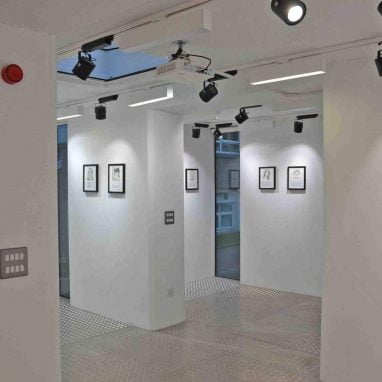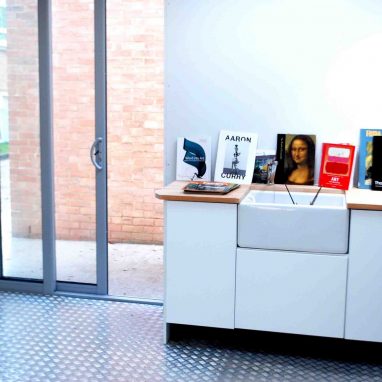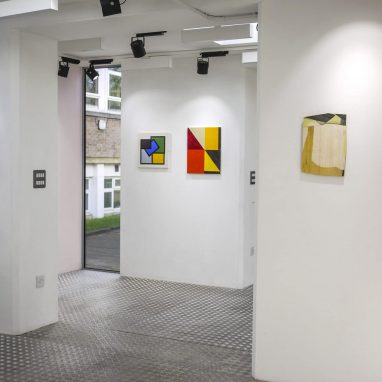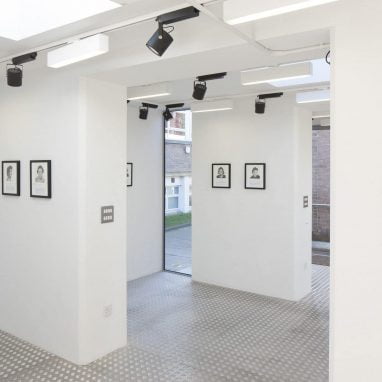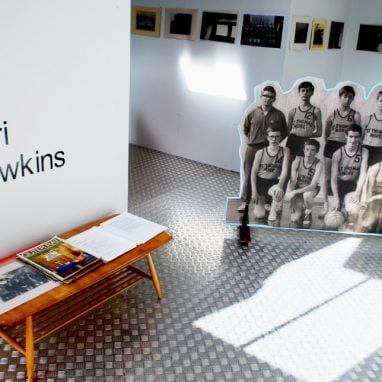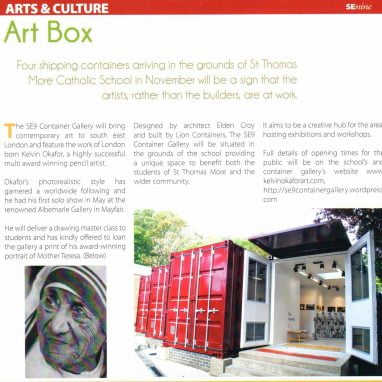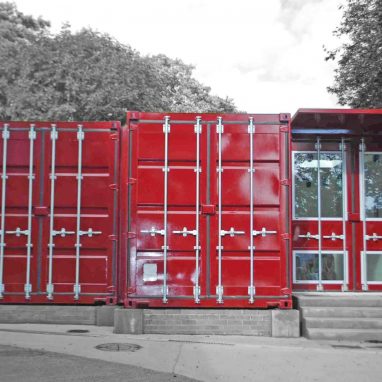 Project
Vitals
Container Size (Sq Ft)
150
Ready To Start Your Container Project?
We can help bring your idea to life, just fill in our form and a member of team will be in touch.