Plymouth
Container Case Study
After much discussion of the required layout and specification for the control room, the large unit was manufactured in one of our Southern facilities over 8 weeks. It was equipped with bespoke uPVC windows, full electrics, lining, vinyl flooring, a single toilet unit and repainted to green to match the club colours. Lucy Jones, Senior Sales, talks about the build and delivery.
I went to site for the delivery and installation of the container as the unit was to be lifted onto a bespoke frame at the stadium. My nephew Sam also accompanied me while he was with Lion Containers for work experience, and what an experience it was! We arrived at Plymouth Argyle Football Club to beautiful sunshine and a HUGE crane! Shortly after our arrival we saw flashing lights and the escort vehicle guiding our unit to the entrance to the site. The crane team at South West Crane Hire jumped to action and finished the prep work ready to off-load the container. The men worked together to off-load and position the container safely onto the bespoke frame. When the unit was sited, the doorway was short by around 25mm to the walkway that the site had built meaning the unit had to be packed underneath to meet the walkway. We managed to source some packers within half an hour and so the unit was lifted, levelled and sat back onto the stand.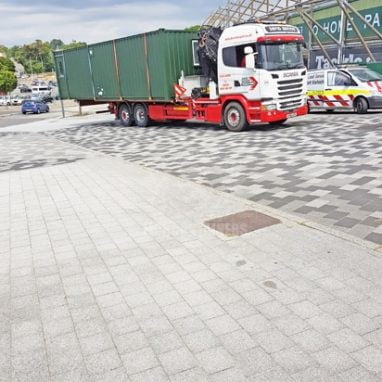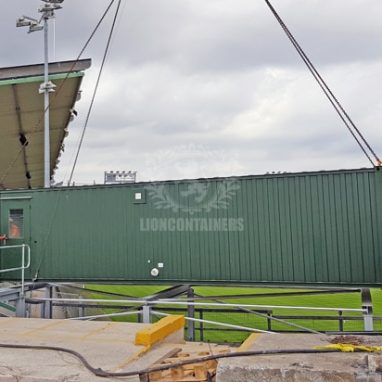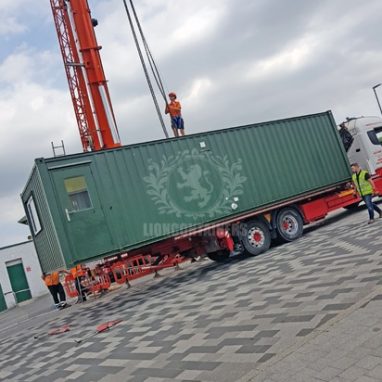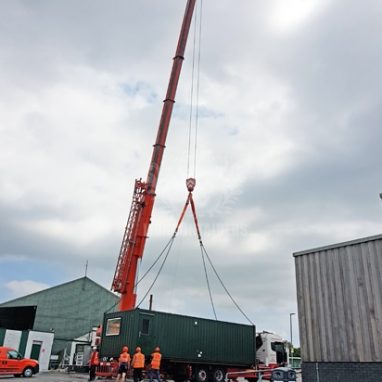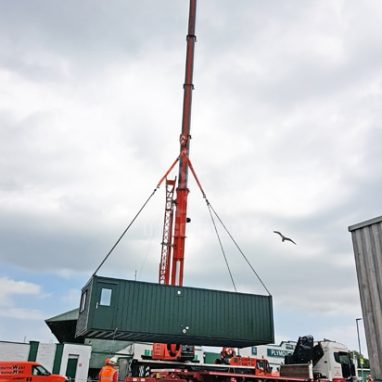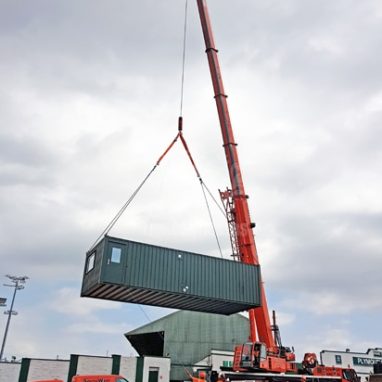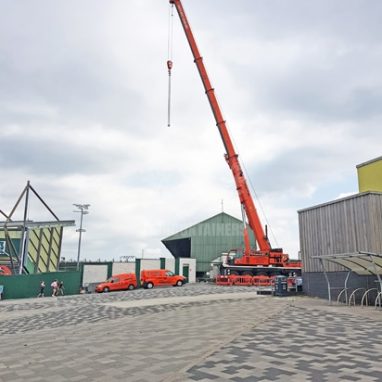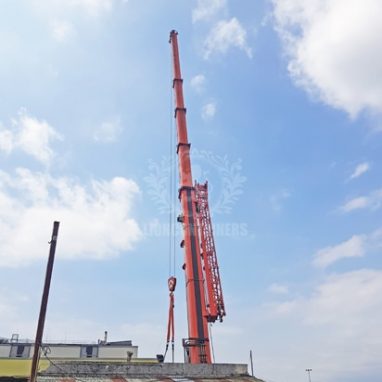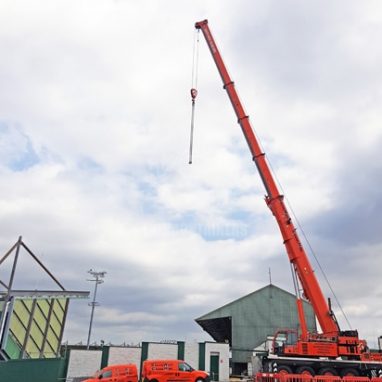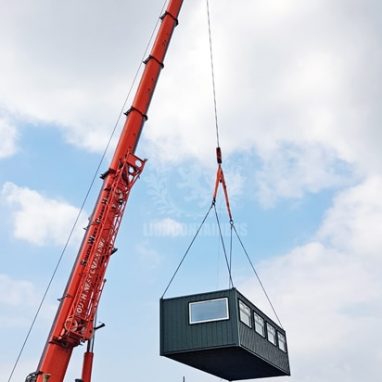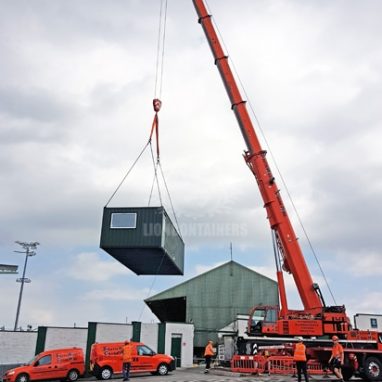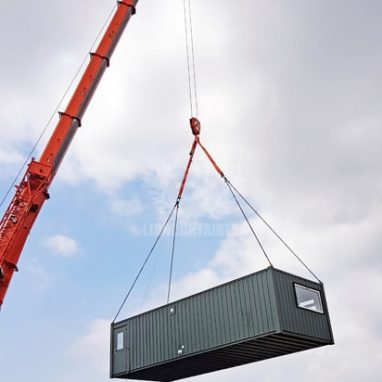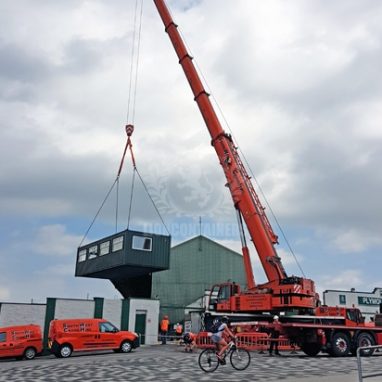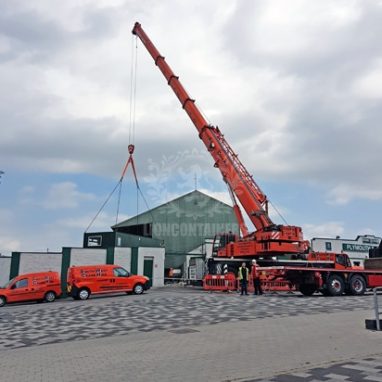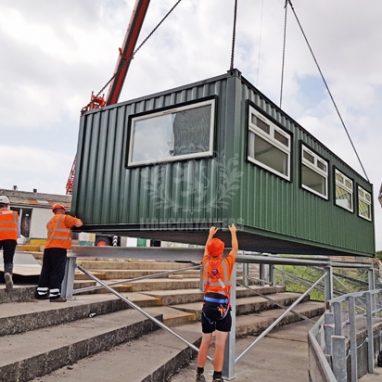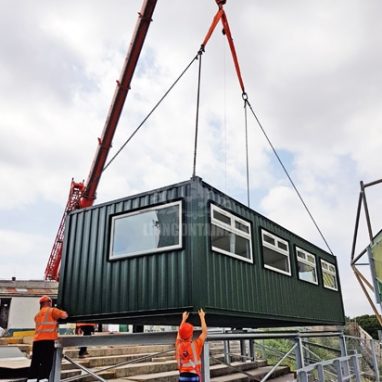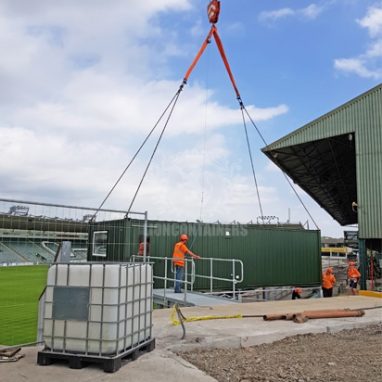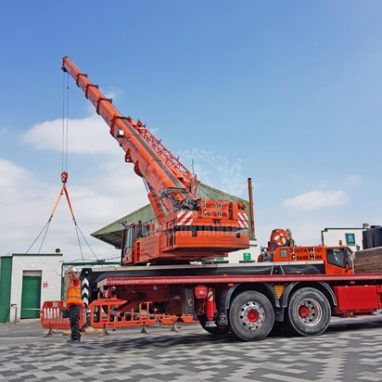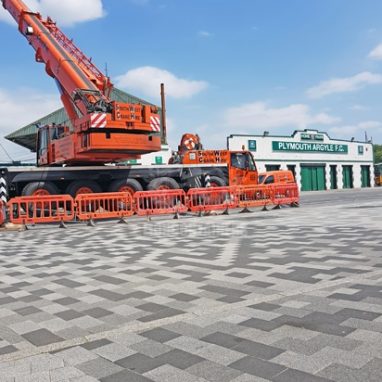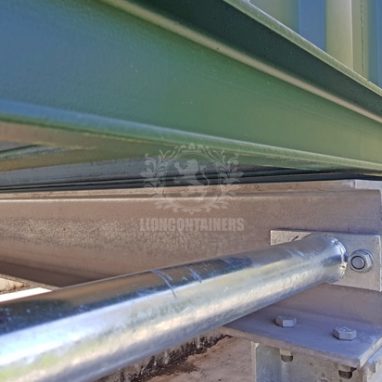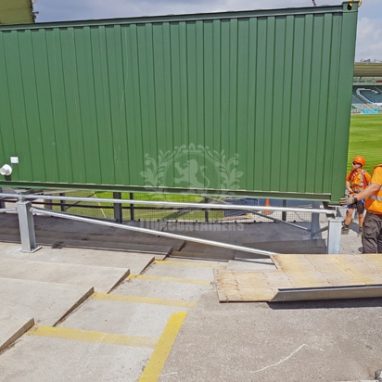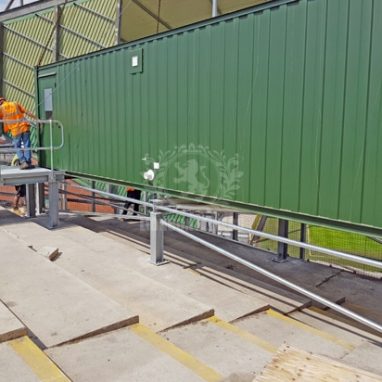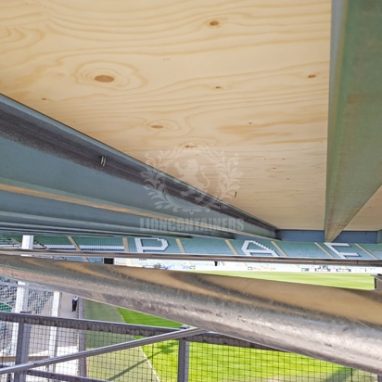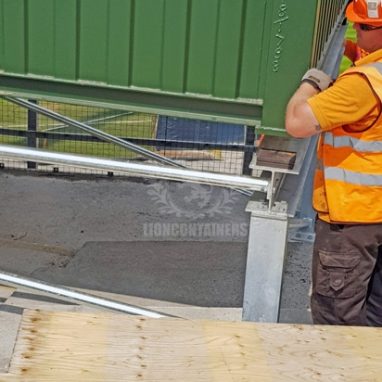 Case Study
Summary
The client was really pleased with the unit and as was I, a very good day had by all.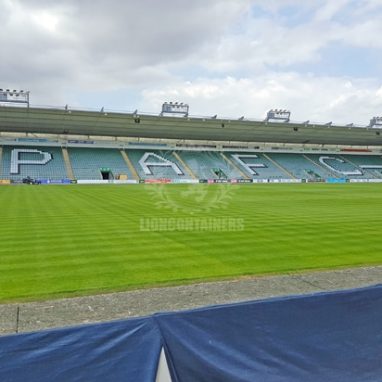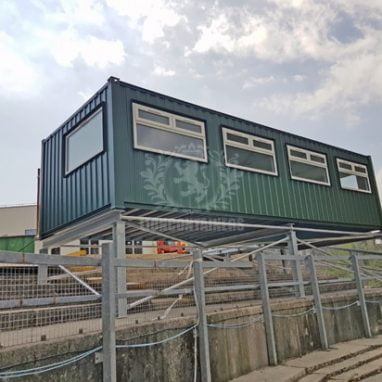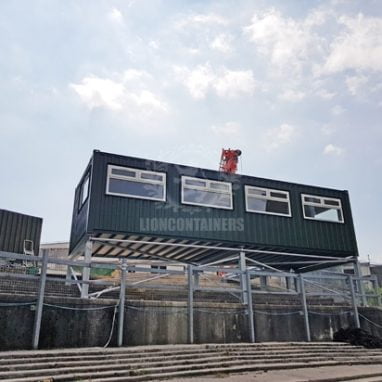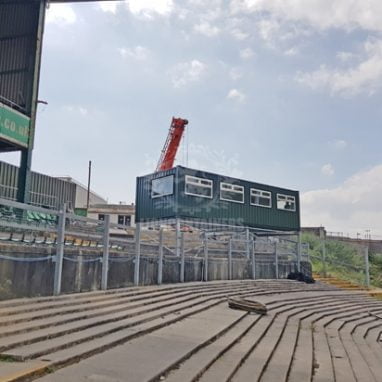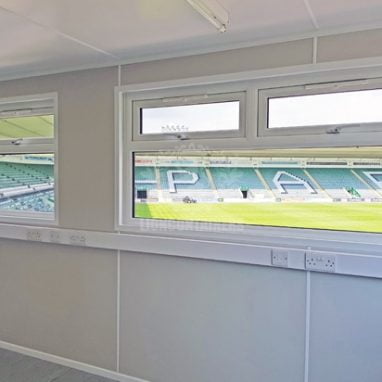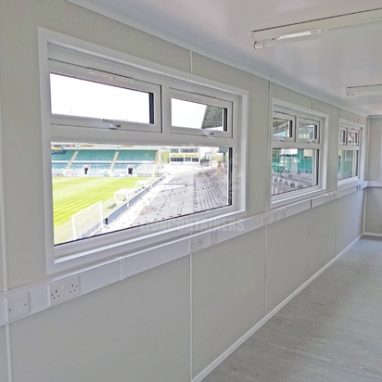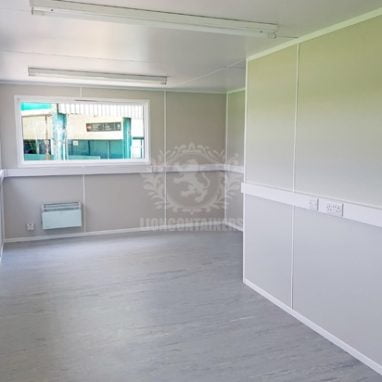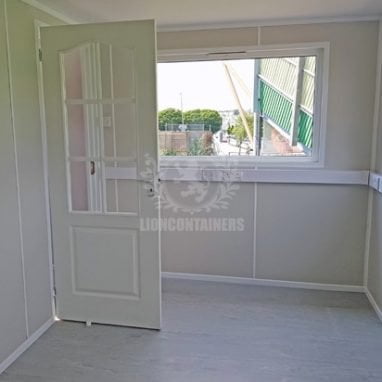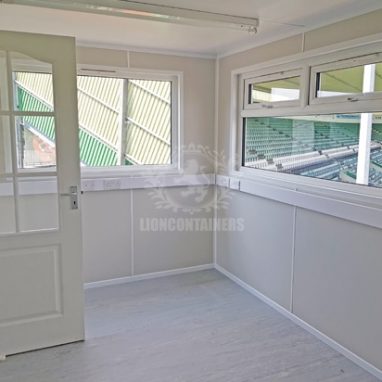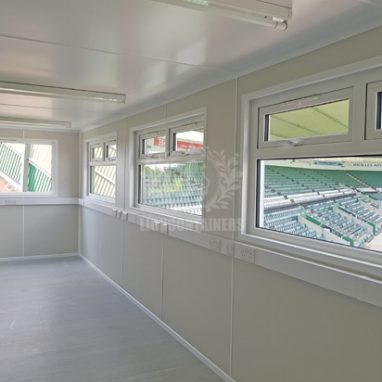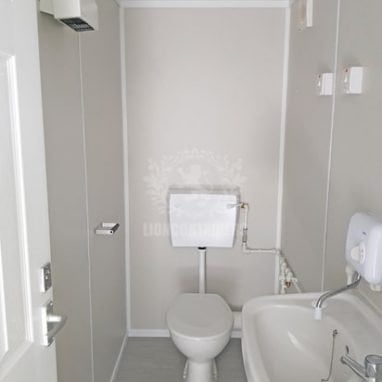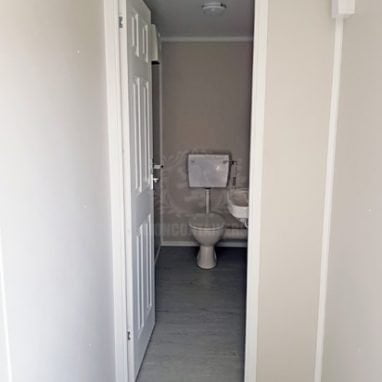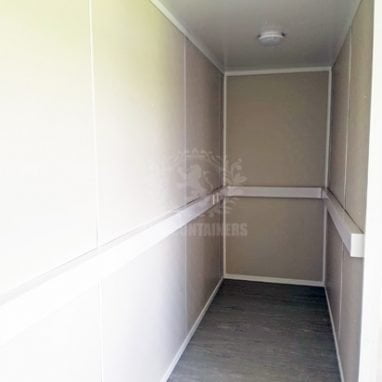 Project
Vitals
Container Size (Sq Ft)
240
Ready To Start Your Container Project?
We can help bring your idea to life, just fill in our form and a member of team will be in touch.