Dorset
Container Case Study
Our client provides integrated systems for the U.K and allied armed forces, and to the global defence industry. Our client contacted us after seeing one our Ordnance Explosion Viewing Platform containers at a Ministry of Defence site, and being intrigued as to what else could be achieved.
"We received drawings from our client, which our fabrications department studied and set out to find the best way in which their ideas could be achieved. After making some minor changes to the drawings, to enable the best specification for the container usage, we prepared a quotation. Shortly after this, our client met with our fabrication and sales representatives, to ensure we were all singing from the same hymn sheet and for any final questions to be put forward.
The storage area was constructed from two 20ft new containers, originally our client required them to be side opening with concertina doors. However, due to the position of the concertina doors and the existing cargo doors, they would have experienced issues when opening and closing. Therefore, we suggested installing an extra set of cargo doors in the 20ft side, to allow side access and avoid any problems, which our client was happy with. They each had shelving along the one 20ft side, were ply lined and insulated, and had a basic electrical package consisting of anti-corrosive lighting, sockets, heaters, commando sockets and distribution board.
The observation and office area were constructed from two 20ft new standard containers, our client required this to be raised 1000mm from the floor to provide a higher vantage point, we did this by fitting steel legs. They each had personnel doors, sliding windows, melamine lining, basic electrical package, and vinyl anti-slip flooring. Because this was to be used as an observation area, we installed a work bench along the 20ft side and 970mm x 2000mm UPVC fixed windows. These containers have gone to a Ministry of Defence site, so security is a major concern. Therefore, we installed a fob controlled electric roller shutter to protect the large windows. Because all four containers had electrics, our client wanted a way in which the containers could be linked up, so there was only one electrical point, instead of four. Therefore, we created electrical and data links which achieved this request perfectly."
Case Study
Summary
The containers were delivered from our fabrications depot in Liverpool to a Ministry of Defence site in Dorset, and our client was extremely happy.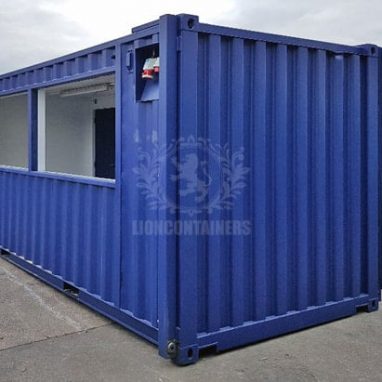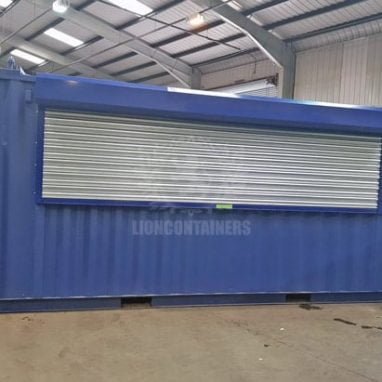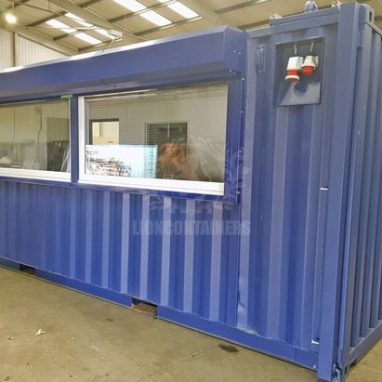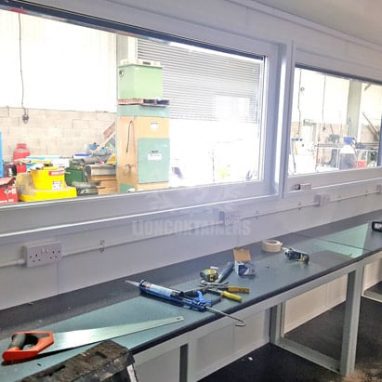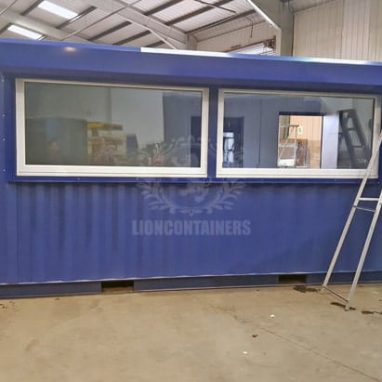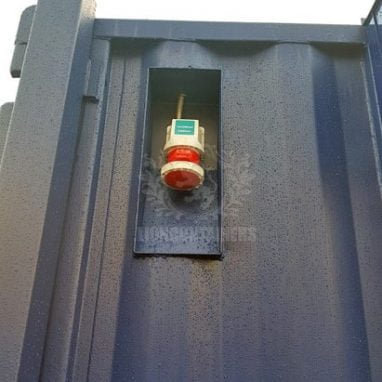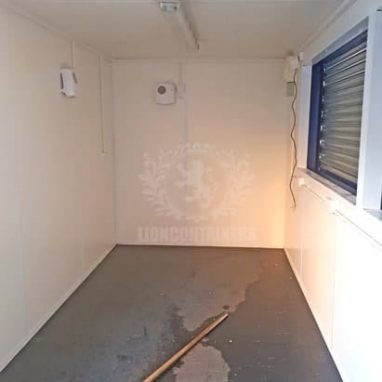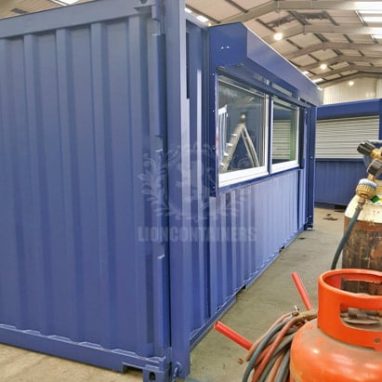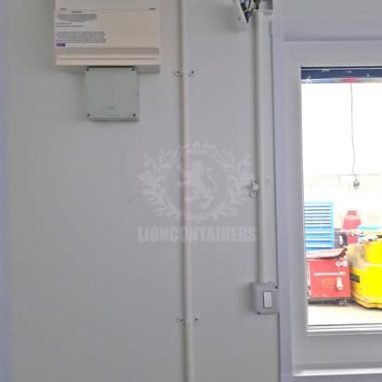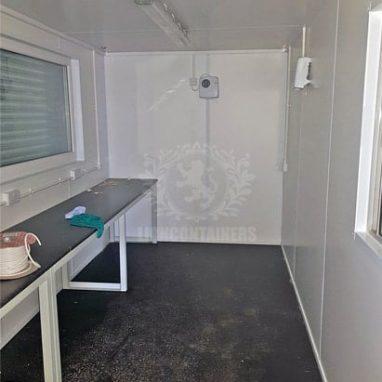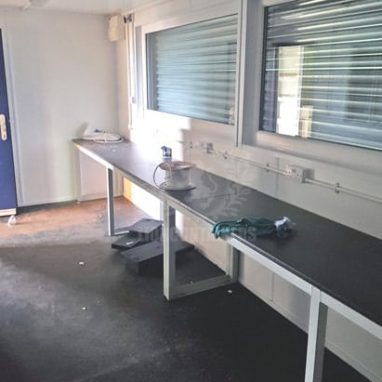 Project
Vitals
Container Size (Sq Ft)
600
Ready To Start Your Container Project?
We can help bring your idea to life, just fill in our form and a member of team will be in touch.