Middlesex
Container Case Study
Our client is an events company based in Middlesex, and we worked with them to design and create the mobile pop up coffee shop which was required by their client to travel around different food festivals around the UK.
During the design phase of the container, a series of telephone calls, emails and face to face meetings shaped the specification into the final design. Our client wanted to use a 20ft once shipped container for the conversion, simply for ease of moving the unit from place to place.
We advised on all parts of the specification in order to bring the brief to life, with the timber framed glass doors being one of the biggest changes, as these were originally aluminium. In order to keep to the rustic look of the company branding, a timber door set was chosen. The company in question wanted to use their branding on the container wherever possible, so we also incorporated an awning onto the unit with a bespoke valance to match their famous jar lids, which have a red and white gingham design.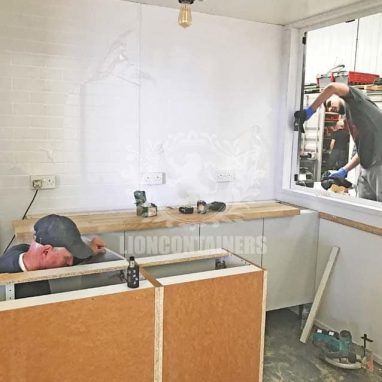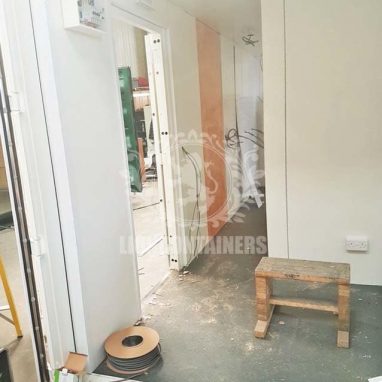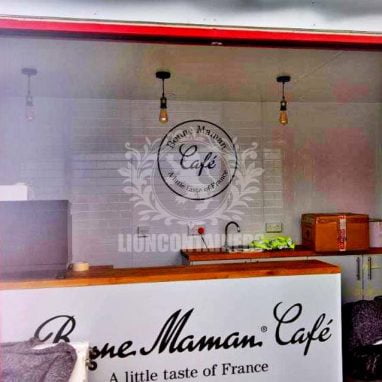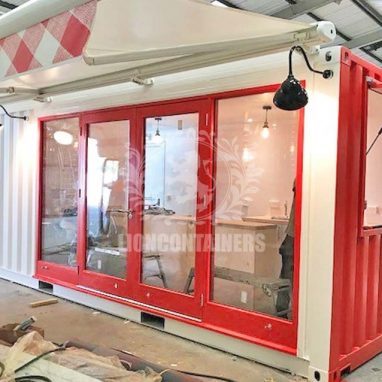 Case Study
Summary
The unit was prepared and delivered to the first site in Bristol for Foodies Festival 2017.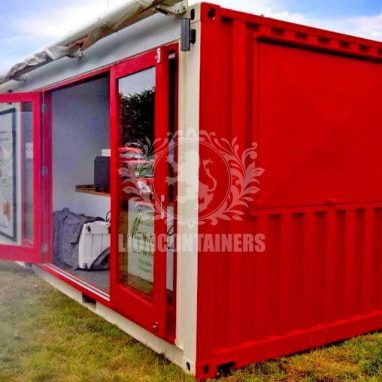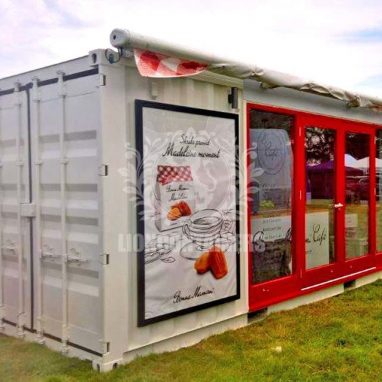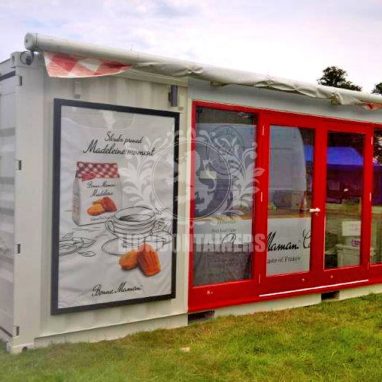 Project
Vitals
Container Size (Sq Ft)
150
Ready To Start Your Container Project?
We can help bring your idea to life, just fill in our form and a member of team will be in touch.