Weston-Super-Mare
Container Case Study
Our local authority client came to us looking for something with very similar specifications as our football stadium bar and cellar job, but instead of a bar, required a café. The specification changed considerably before the final decision was made, and a 20ft new (once shipped) container was utilised for the build.
Internally the walls, ceiling and cargo doors were lined with 2mm food safe lining for hygiene reasons, and the floor was lined with Ultra Polysafe 2.5mm slip resistant vinyl floor in dark grey. We installed a partition, which had a 1000m x full height aperture entrance in the middle, one half was used for storage and the other half for the kitchen. Externally, an aperture was created to accommodate a motorised galvanised roller shutter, which they would use to serve refreshments out of, and a personnel door installed for easy access.
Case Study
Summary
The container was painted Royal Blue RAL 5022 and delivered to Weston-Super-Mare. Our client was so happy, that we are in talks about another container with the same specification, but in a 30ft container.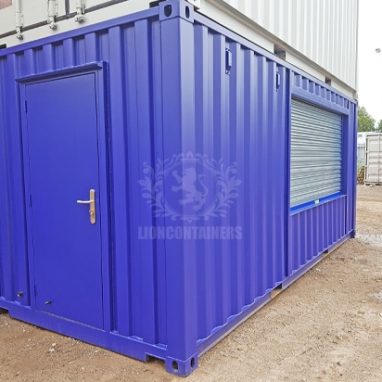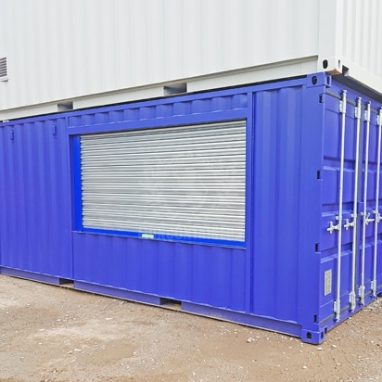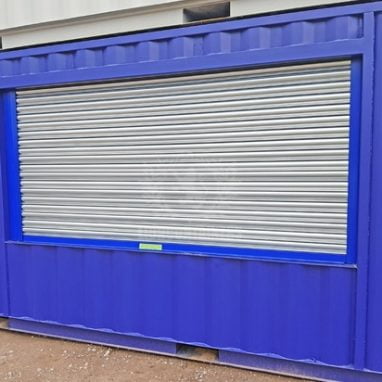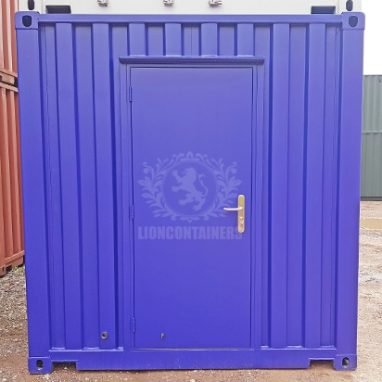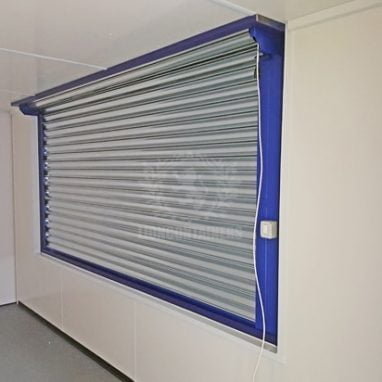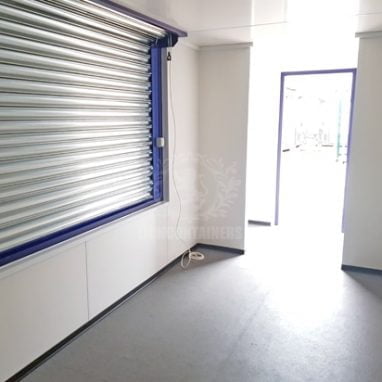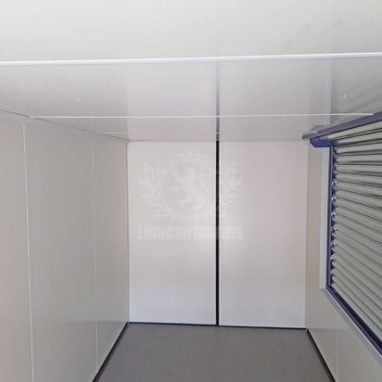 Project
Vitals
Location
Weston-Super-Mare
Container Size (Sq Ft)
150
Ready To Start Your Container Project?
We can help bring your idea to life, just fill in our form and a member of team will be in touch.