Stoke on Trent
Container Case Study
The end user for this project would use the unit as a high voltage equipment enclosure.
The 40ft container was split into three sections using partition walls which were formed from unistrut overlaid with zintec flat sheet panels. One of the partition walls was fitted with a glazed window with polycarbonate and the other left as is. Due to the new sections of the container we needed to add some additional access points; in each end of the container a standard insulated, weatherproof personnel door was fitted along with the existing end cargo doors. An additional set of side access cargo doors was fitted to the middle section.
A number of modifications were carried out to the container floor. Firstly we removed the gooseneck section of the floor and replaced with new bearers then dressed the steel and inserted floor board supports, a further two sections similar to this were added along the floor of the unit but were left uncovered. The unmodified area of the floor was overlaid using 3mm steel durbar. Throughout the container a number of 450mm x 400mm vermin proof louvered vents were fitted for air flow. Internally we repainted the unit back to its original colour and Grafo-therm foam insulation was applied to the container ceiling. On top of the Grafo-therm, unistrut was fitted to the ceiling of the container for the client to mount equipment.
Case Study
Summary
High security lockboxes were fitted to all cargo doors and finally the container was prepared, primed and repainted with a topcoat of Cement Grey RAL7033 specialist container paint.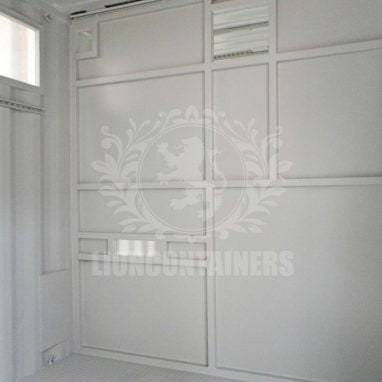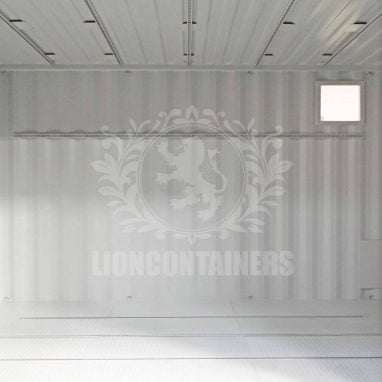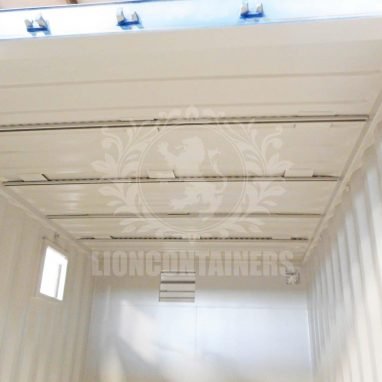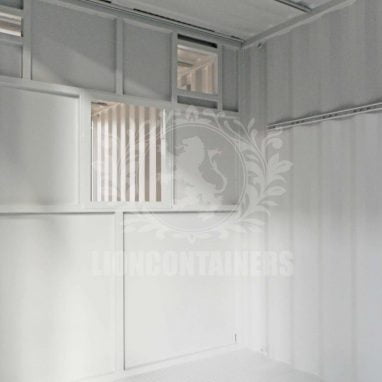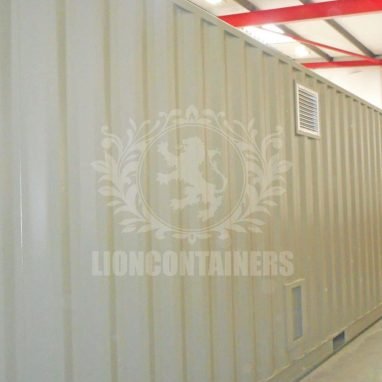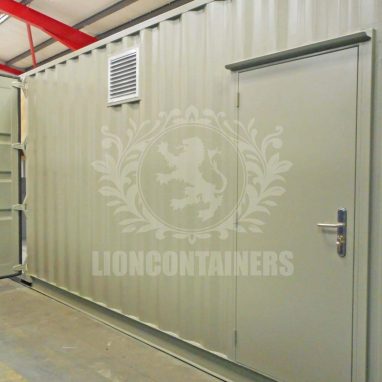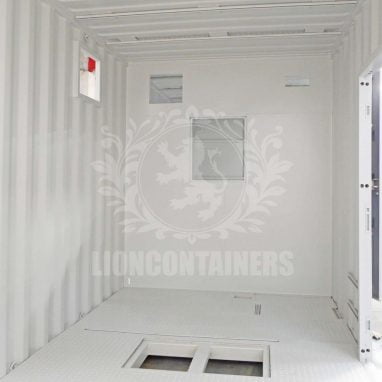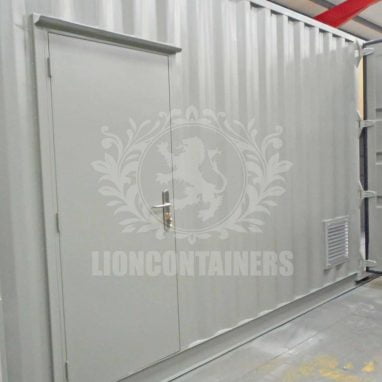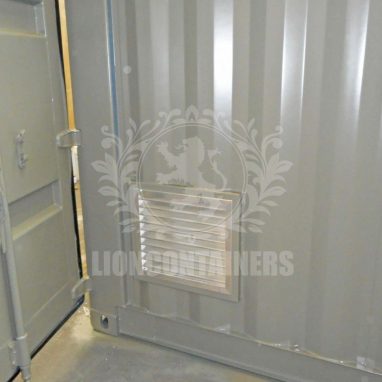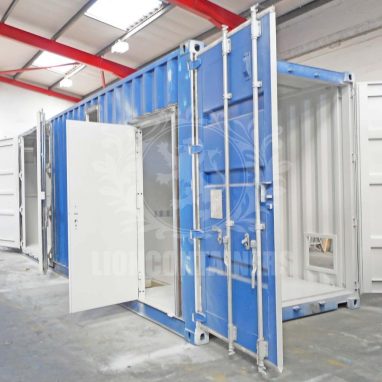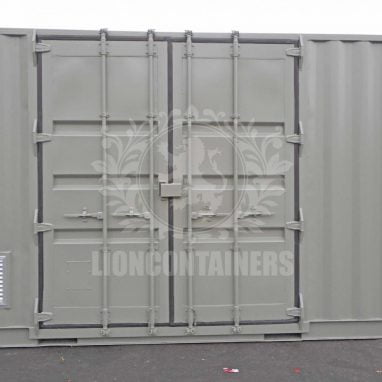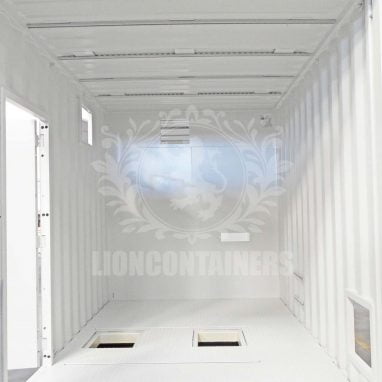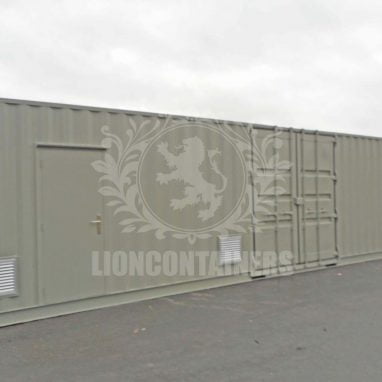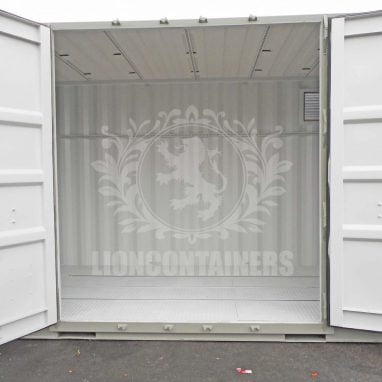 Project
Vitals
Container Size (Sq Ft)
300
Ready To Start Your Container Project?
We can help bring your idea to life, just fill in our form and a member of team will be in touch.