Birmingham
Container Case Study
During the bespoke consultation with our new clients (a service received by all who order with us), we presented them with a range of container types and options to best suit their needs. They decided on a pair of 40' used containers; one for the bar conversion, and the other for the lounge. These units would go on to be utilised at birthday parties and corporate gatherings. Once we had a solid idea of what was expected by the client, we got to work on this classy business-style social space!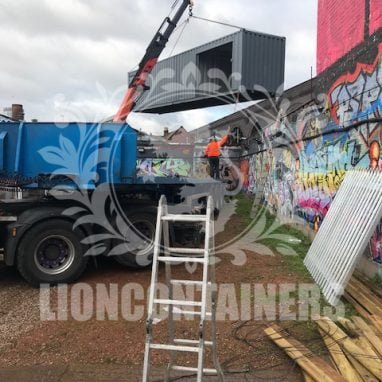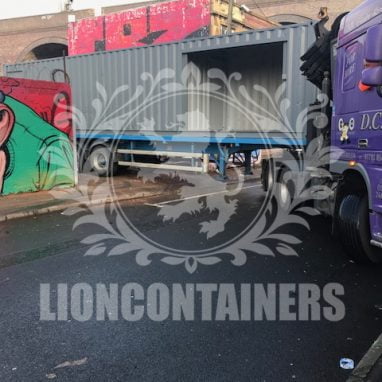 Starting with the bar conversion, we installed an internal steel partition to divide the space. The different interior sections of the container could then go on to be designed with different aims in mind. A steel personnel door was fitted between the two halves, and repainted in a modern RAL7035 light grey. Additionally, to match the materials used so far and the security specs of our client, a steel personnel door for access to the outdoor bar area was incorporated into one of the unit sides. Behind an electrically operated roller shutter, staff and clients would have access to the bar itself, making for a highly compact and professional-looking build. As for the outdoor lounge, this unit was also repainted in RAL7035, but we took creative direction at our clients' request, and painted the interior white. This gave the lounge conversion a light environment in which guests could relax. A pair of electrically operated roller shutters were also installed, which serve as an additional security measure when not in use. All shutters used in these conversions were given a galvanised finish.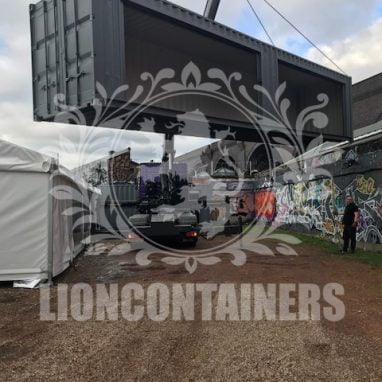 Case Study
Summary
After a final check with our client, and with less than a month having elapsed between the build start date and delivery, Frank & Chau were reported to have been very pleased with the rapid conversion rate, as well as the value for money. Of course, we look forward to doing business with our new clients again in the near future! If you have a similar project in need of completion, or would simply like to discuss some ideas for your home or business, simply call a member of our sales team today on 0333 600 6260 to explore our range of options.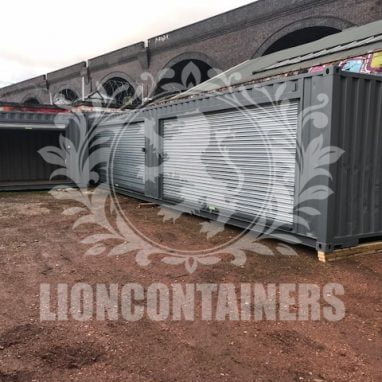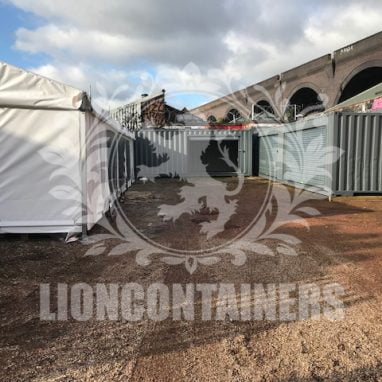 Project
Vitals
Container Size (Sq Ft)
640
Ready To Start Your Container Project?
We can help bring your idea to life, just fill in our form and a member of team will be in touch.