West Yorkshire
Container Case Study
The client was a manufacturer of traditional hand pull beer pumps and associated drink dispensing equipment, based in West Yorkshire.
The container bar was fabricated using a 20ft new side opening container with 50 x 50 bi-fold doors. The container cellar was fabricated using a 10ft new container. The concertina doors on the 20ft side opening container were lined with 12mm ply wood, this was for advertising and marketing use. Both containers were prepared and painted black (RAL9005), internally and externally. The ply wood was also painted in this colour; this was to enable the logos, vinyl and paintwork to stand out.
We supplied and installed six double sockets, two strip lights, a switch, inlet and outlet connection in the bar container. Two double sockets, a strip light, switch, inlet and outlet connection were installed in the cellar container, and we also supplied a cable to allow the units to be connected in series. Regarding the look and feel of the bar, the client wanted to maintain the containers' industrial style, so everything was kept to a standard modification.
We made the bar come to life by installing a full length bar on both of the 20ft sides. The bar frame and structure was constructed from box steel, and the final finish was achieved with a veneered worktop surface. The front bar included a tier of shelving; this was to be used for product storage. The back bar was being used for bottle fridges, and we needed to ensure they did not get damaged whilst in transit. To overcome this, we custom fabricated some steel sanctions to secure the fridges whilst in transit.
?Because our client needed to install two beer tanks on the container roof, we had to ensure it was able to take the weight of the tanks. These tanks weigh 3 tonnes in total when full, so we re-enforced and strengthened the container roof with steel sheet and fabricated and fitted an extremely heavy duty steel frame unit. Secure box section steel hand railings were positioned around the top of the container for safety purposes. A 6m half cassette charcoal electrical awning was fitted above the 20ft siding opening cargo doors, and this was secured to the new roof.
The 10ft container had 500mm x 200mm 45 degree louvre air vents installed. One was high and one was low to provide a better source of air flow for the cellar unit. This was put in place to reduce the amount of condensation inside the container. Both containers had 150mm x 150mm opening clear apertures fabricated, these had to be perfectly aligned for python tubes to flow through one another.
Case Study
Summary
The build was completed in just 8 weeks, and a member of our team attended a sign off with the client to ensure all specifications were correct and in place. Lion Containers Ltd arranged delivery and off-loaded the containers in a football stadium, where they were positioned and ready for a final fit out and branding.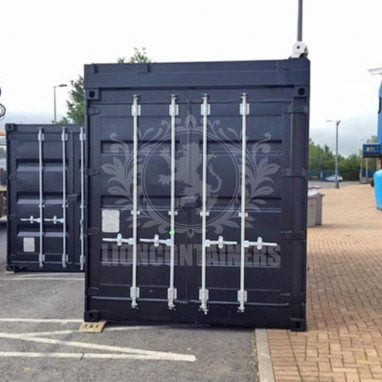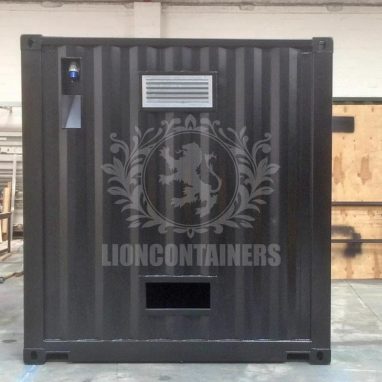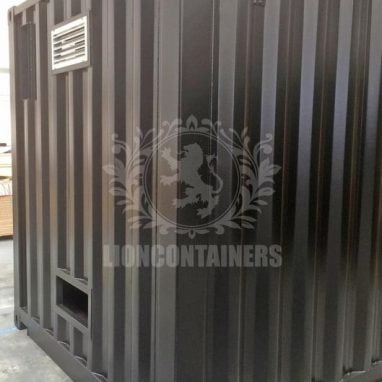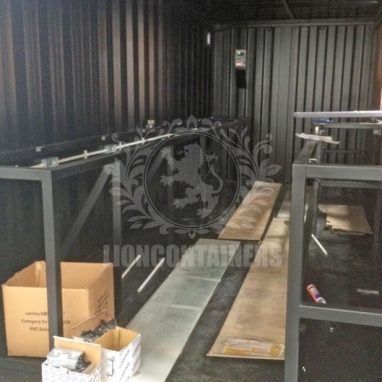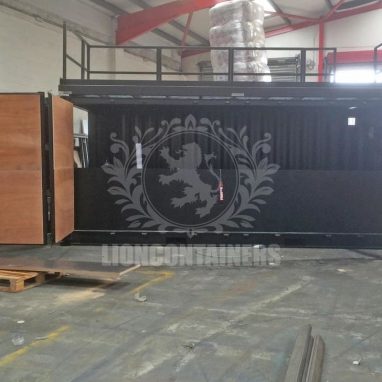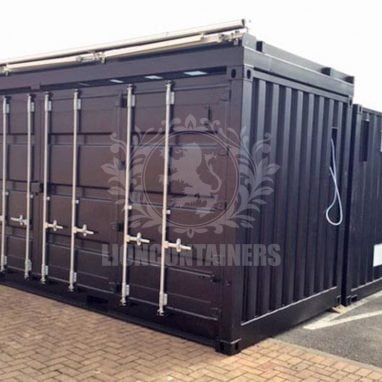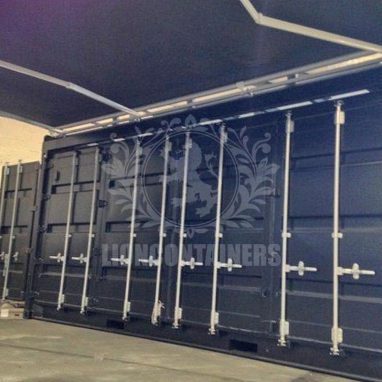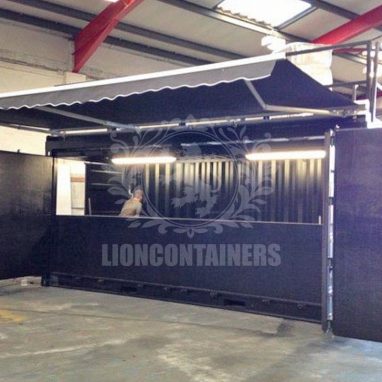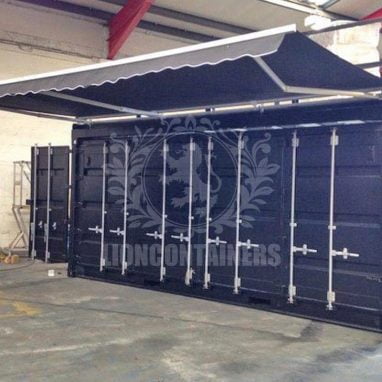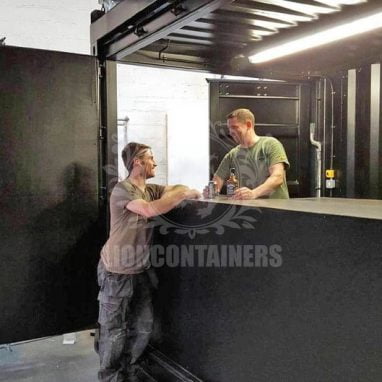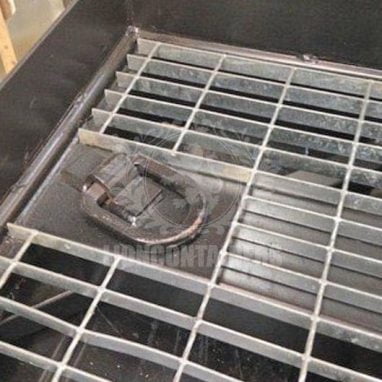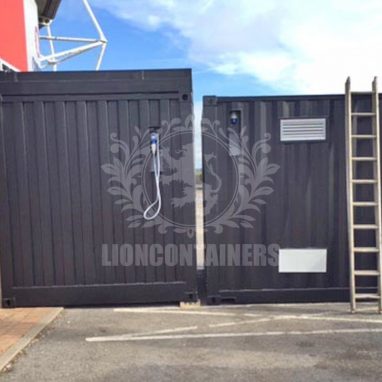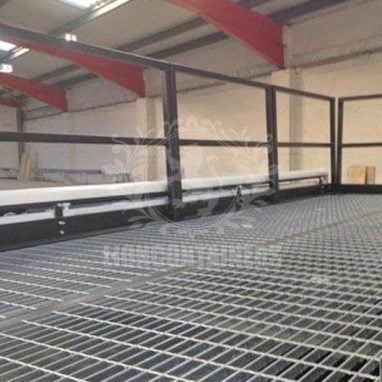 Project
Vitals
Container Size (Sq Ft)
225
Ready To Start Your Container Project?
We can help bring your idea to life, just fill in our form and a member of team will be in touch.