Halesowen
Container Case Study
The original enquiry was for a 20ft container with a personnel door, vents and apertures. However, due to the size of the industrial boiler (approx. 3500kg) and tank (approx. 8500kg when filled) that was to be housed, it became apparent that a much bigger custom build container was required.
This actually ended up being the largest that Lion Containers Ltd have ever custom built. This was due to a safe working load of up to 15 tonnes being required, as well as lots of extra floor support to accommodate the vast weight.
The final internal measurement of the container was 10000mm L x 3300mm W x 3300mm H, and it was created from flat steel with 4 lifting eyes. A standard insulated weatherproof personnel door with a 10 point locking system, 5 pin anti-drill euro profile cylinder and full door furniture was installed, as were various apertures to allow for the installation of louvred vents. 3mm chequer plate flooring was stitch welded to overlay the original marine ply container floor, and the container was repainted in light grey (RAL7035), with a section along the top repainted in red (RAL3020).
Case Study
Summary
Delivery was particularly tricky due to the huge weight of the container, as well as the fact that it needed to be lifted over a gate and the road was very tight with lots of traffic. However, as always we overcame any issues and delivered it safely.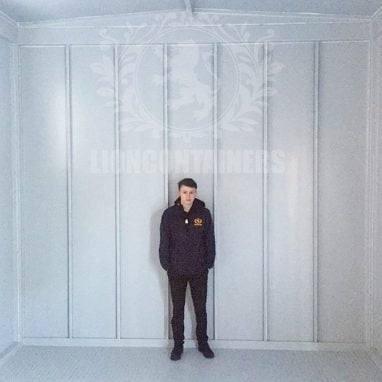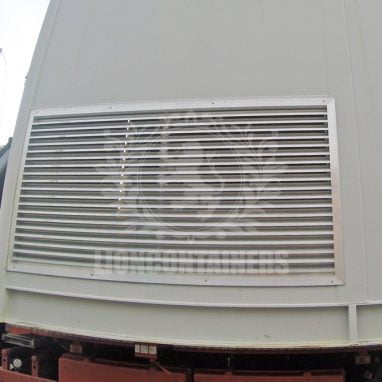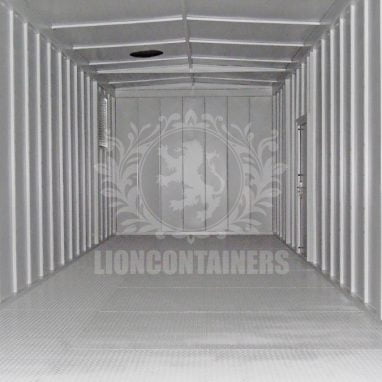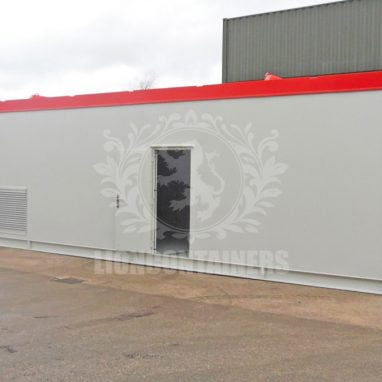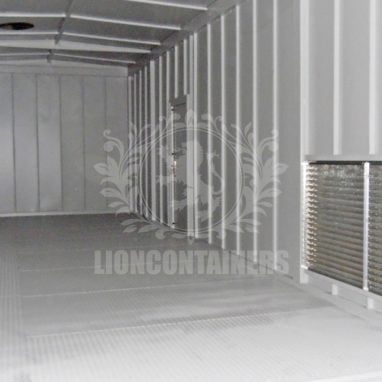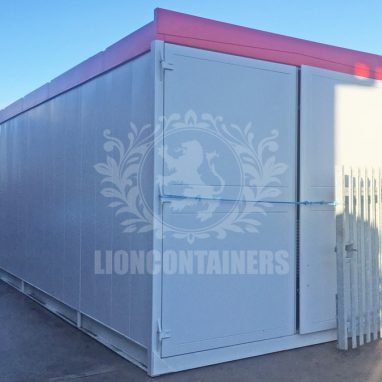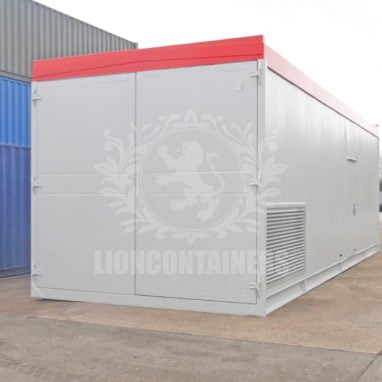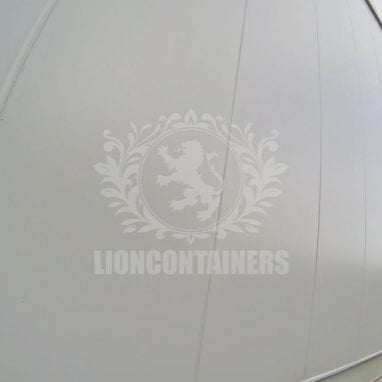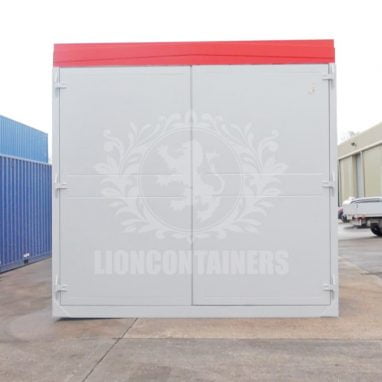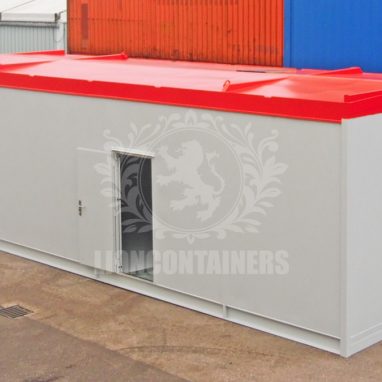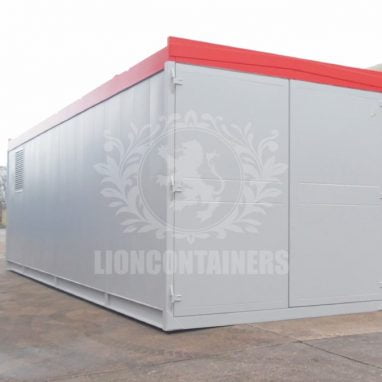 Project
Vitals
Container Size (Sq Ft)
562.5
Ready To Start Your Container Project?
We can help bring your idea to life, just fill in our form and a member of team will be in touch.