Edinburgh
Container Case Study
We have had the pleasure of working with a specialist coatings and paint company based in Edinburgh to develop their new indoor containerised office space. Our client Jamie, chose to utilise 20ft and 40ft used high cube containers for the project. We discussed the design and configuration of the build over three weeks which consisted of stacking units, cantilevered units, 6m bi-folding glass doors, apertures and linking and much more. The intention was for Lion Containers to supply the units with completed structural work and glazing, our client and his team would then carry out the internal fit out for the final finish.
As the containers were going to be used within a working warehouse, Jamie contacted his architect for advice about Scottish Building Regulations. We recommend that all of our container conversions for retail or workspace are approved to meet the local building regulations. We were informed that these units, if all on ground floor, would need to be provided with only structural calculations and an SERS certificate so we set to work with our structural engineer. Our structural engineer arranged for the required documentation and drawings. Pushed for time, we managed to get these together within two weeks for eight containers! The drawings were then sent to our fabrications team to begin works on the containers.
Case Study
Summary
The containerised offices were going to be situated within a warehouse which posed some challenges for our hauliers and installation team. We arranged for the delivery of all the units via artic flatbed vehicles, the client booked a 10-tonne forklift which was operated by our installation team to off-load the containers inside the warehouse. As the turnaround on these units was quick, the containers were collected from depot in the order that they were complete, meaning they didn't arrive on site in the order which would necessarily make the installation easy! The client also had teams setting up large racking bays throughout the huge warehouse which produced further challenges, with manoeuvring a 40ft x 9ft 6in container by a forklift from a 60ft long vehicle into a 20ft high space! Our skilled team worked together to guide and position the units into place. When it comes to converting containers, we always recommend that new (once shipped) containers are utilised to give a clean, tidy and smart finish to the end product. However, after seeing this installation, I'm really impressed by how quirky and unique these units look! I can't wait to see the result after the final fit out is complete. – Lucy Jones, Lion Containers Ltd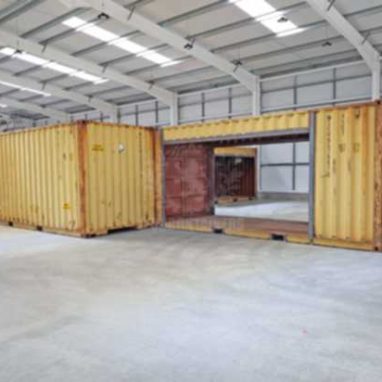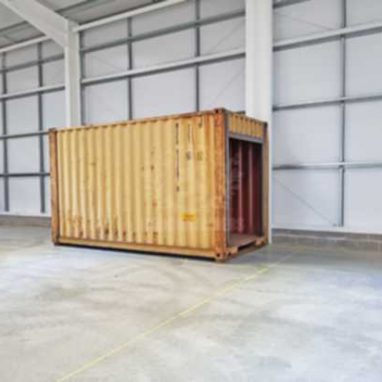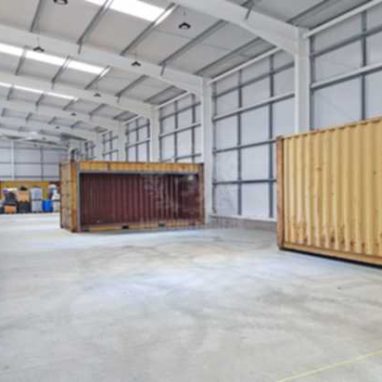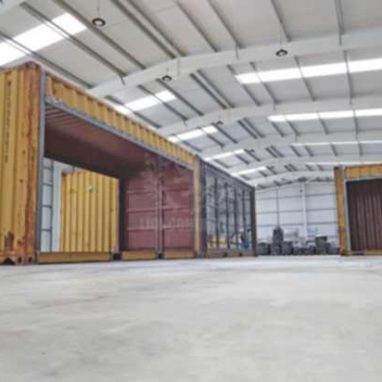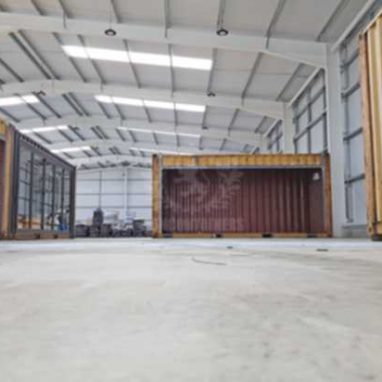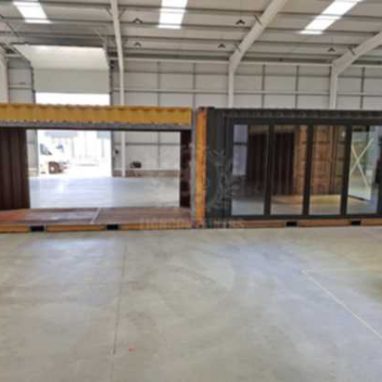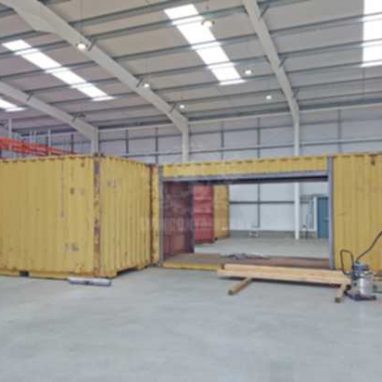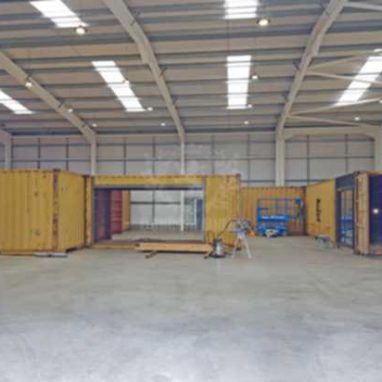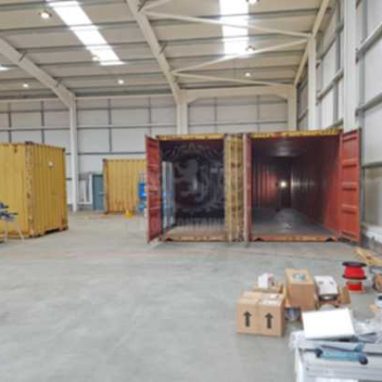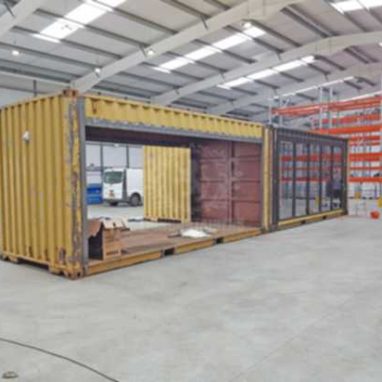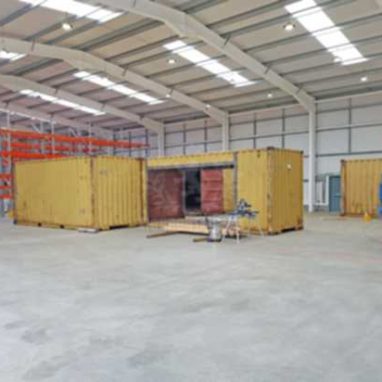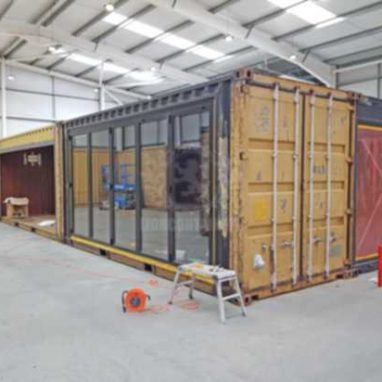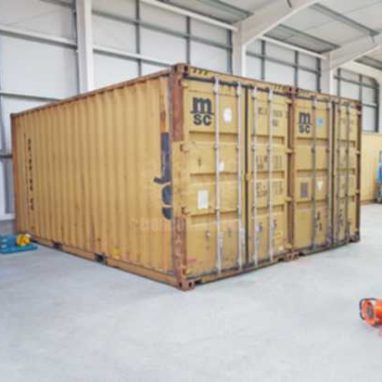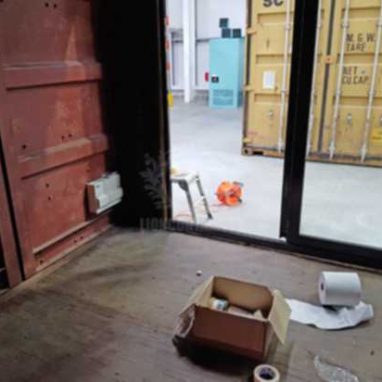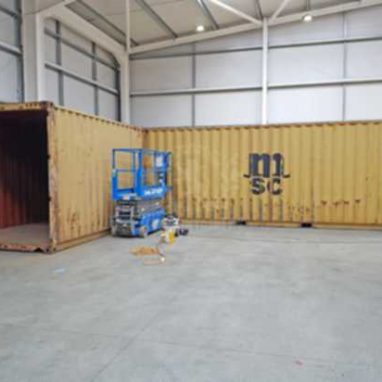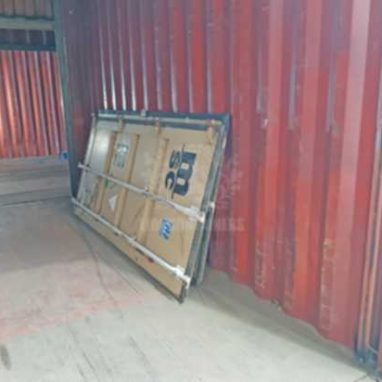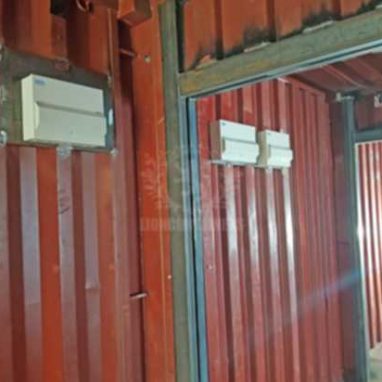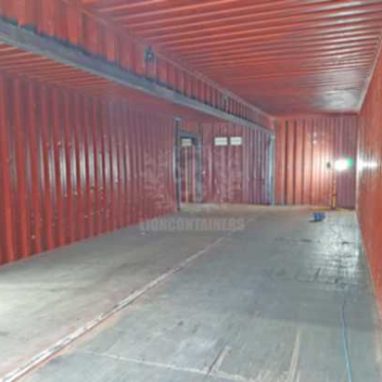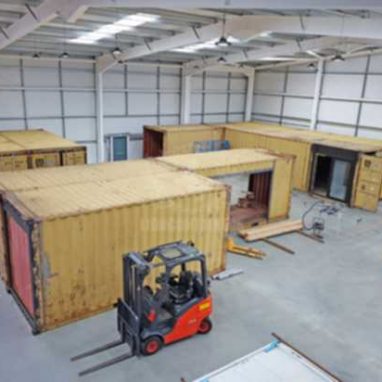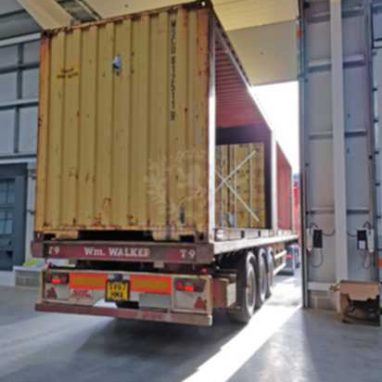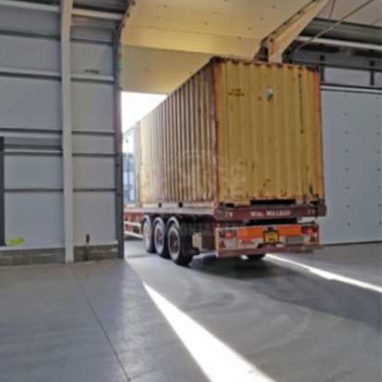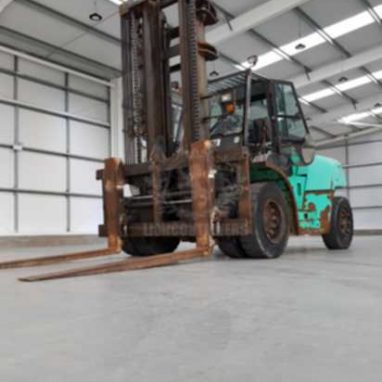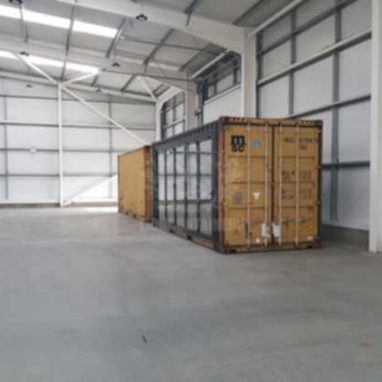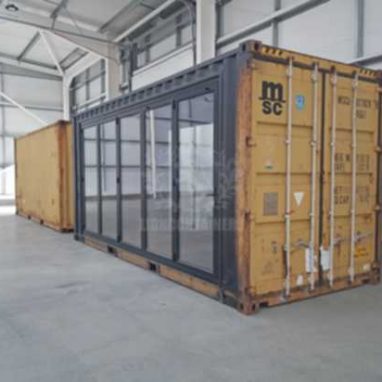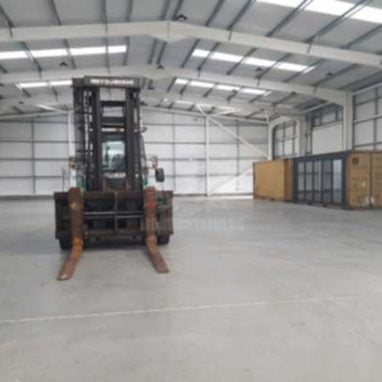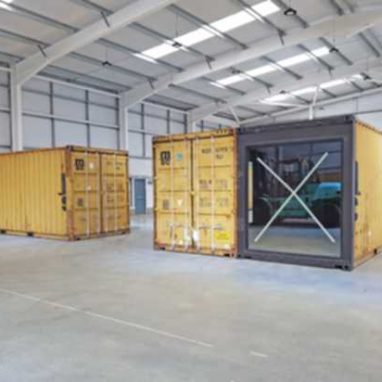 Project
Vitals
Container Size (Sq Ft)
1800
Ready To Start Your Container Project?
We can help bring your idea to life, just fill in our form and a member of team will be in touch.