Brighton
Container Case Study
They required a used 20ft container, mainly for the storage of bikes, with two anti-vandal windows and a form of condensation control. The initial enquiry was sent via our Quick Quote form on our website, and the turnaround required was very quick.
We of course assured them that we could carry out the conversion and delivery in the time specified, and we did; it took just 3 weeks from payment to delivery.
The condensation control came in the form of Grafo-Therm which was applied to the internal roof, to protect the bikes. The container was also painted green RAL6026, which helped the container blend in with the surroundings of the school.
Case Study
Summary
The specification was signed off by our client, who were very happy, and passed to our fabrications team. It soon became apparent that they required the container to be sited on grass and access for this was down a grassy hill. Our vehicles cannot drive on grass and there was a tipping risk with it going down a hill, so our client offered an alternative route around the back of the school; still over grass, but flat. We gave our client a few in-depth options to get around this, one of which was a 30m trackway, which would be positioned in such a way that the container could be offloaded over a fence. Our client was happy with this option, and delivery was a success. They even went so far as to say they were going to open a bottle of champagne to celebrate!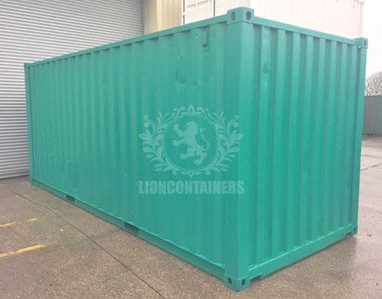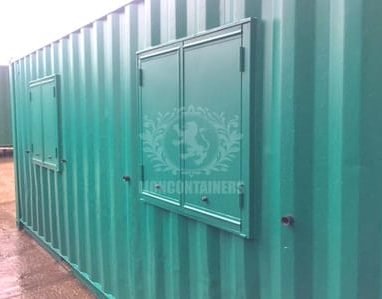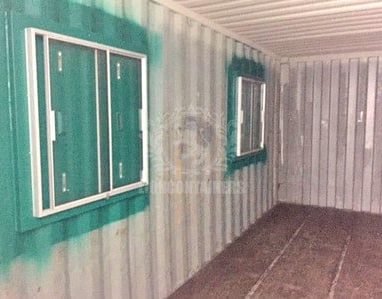 Project
Vitals
Container Size (Sq Ft)
150
Ready To Start Your Container Project?
We can help bring your idea to life, just fill in our form and a member of team will be in touch.