Glasgow
Container Case Study
We were approached by an Edinburgh based marketing firm in October 2013, with the opportunity to tender for a project they were involved in. We were eventually awarded the project in January 2014. This was the first time that the soft drink manufacturer had ever opened a brand merchandise store, and we used our knowledge and experience in the fabrication and construction of container stores, to help create the initial designs. Our CAD team provided very detailed drawings and renders of the project which were submitted to Glasgow City Council for approval.
Once approved, the store was constructed using seven 40ft hi-cube shipping containers, and painted in the manufacturer's corporate colour. The containers were linked together at ground floor level, and all internal sides removed to create a large open plan space. Once the store had been made watertight, the internal space was fitted with LED track lighting, aluminium patio doors, fire security, 25 electrical sockets, partial wall lining (for displays), and air conditioning systems. We also fabricated a purpose built roof terrace to parade athletes during the event. As well as Glasgow City Council, The Commonwealth Committee also worked alongside all involved parties, to ensure installation ran smoothly and in time with the event.
Case Study
Summary
A spokesperson from Lion Containers Ltd said at the time Due to their versatility, the use of containers for building projects is becoming increasingly popular. We have designed and created many different pop up stores, and are delighted to be able to use our experience for such a prestigious event.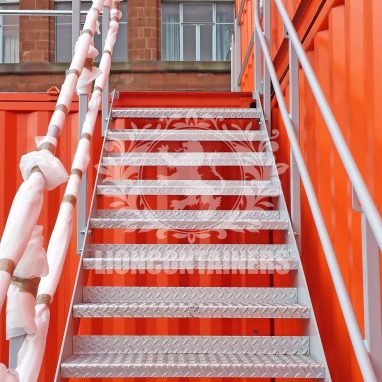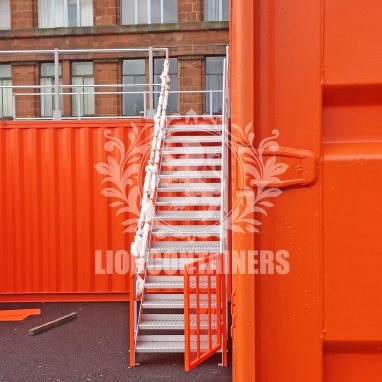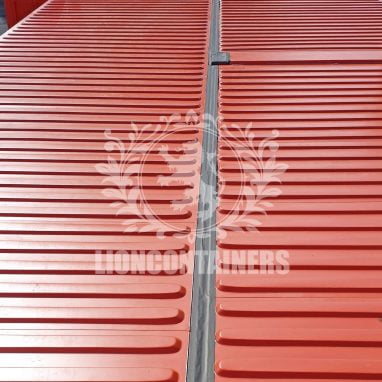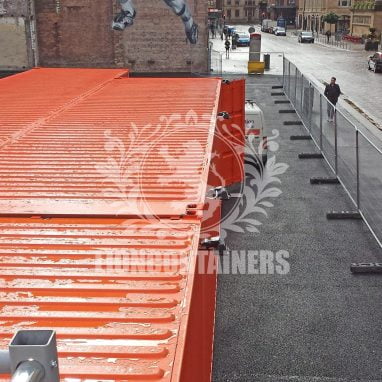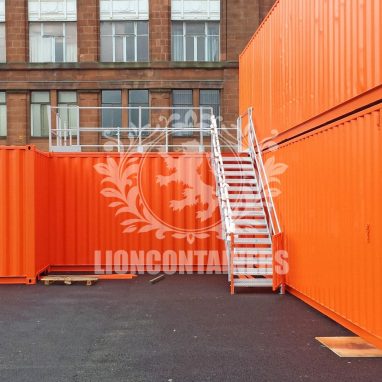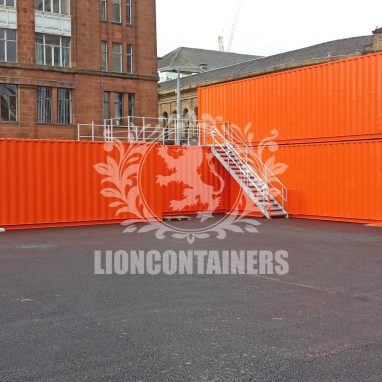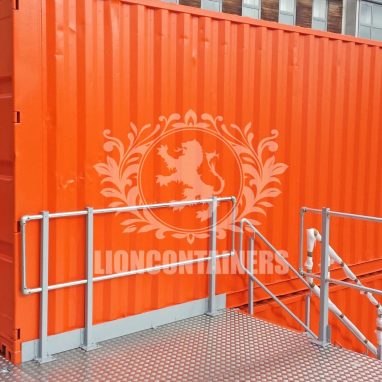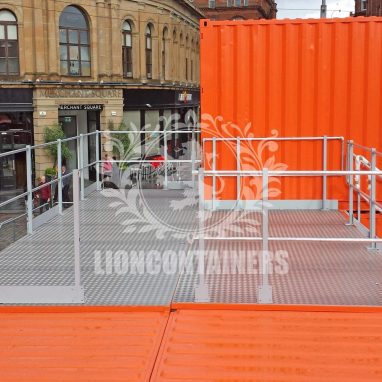 Project
Vitals
Container Size (Sq Ft)
2100
Ready To Start Your Container Project?
We can help bring your idea to life, just fill in our form and a member of team will be in touch.