North Berwick
Container Case Study
As you can imagine, the world of shipping container installations often involves a site visit or two to one of the many industrial estates the UK has to offer. If we are lucky, we might find ourselves installing a commercial project or even the occasional residential installation in nicer surroundings. It is however, extremely rare to find such a location as the North Berwick installation we have recently completed for one of our clients. My name is Gary Fleet, a new addition to Lion Containers and an extremely happy one at that. As Fabrication Coordinator my role involves taking our new build fabrication and shipping container modification projects from the point of purchase order, through to fruition. April was a busy month for installations and having hit the ground running, I was extremely excited to take over on one of our larger projects.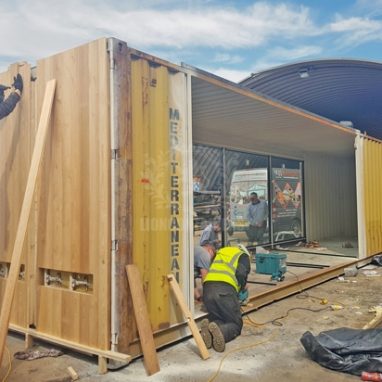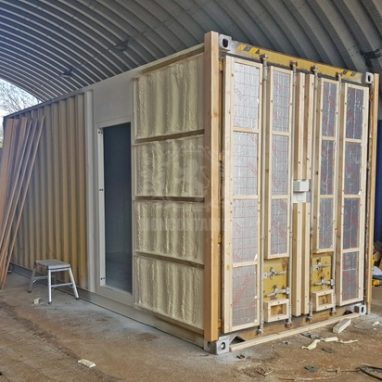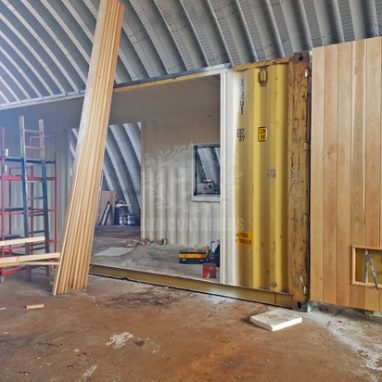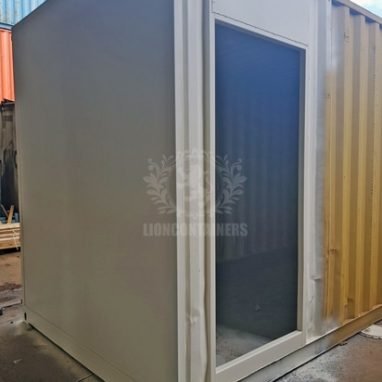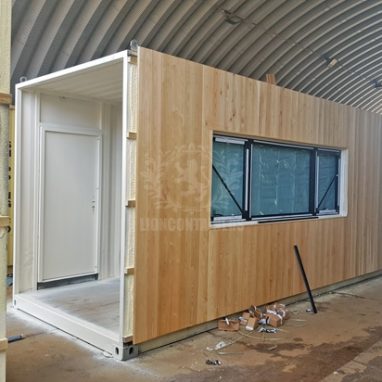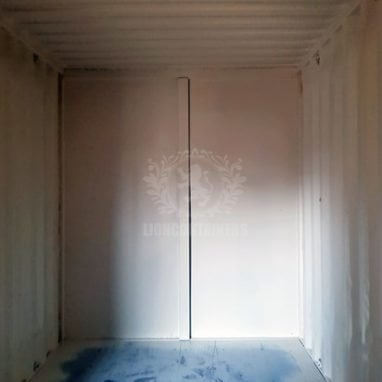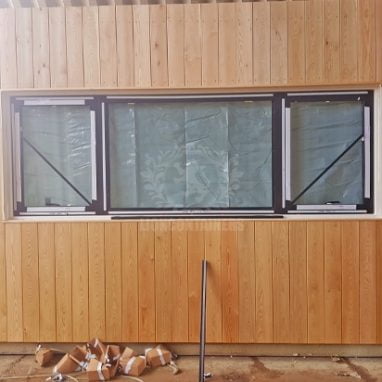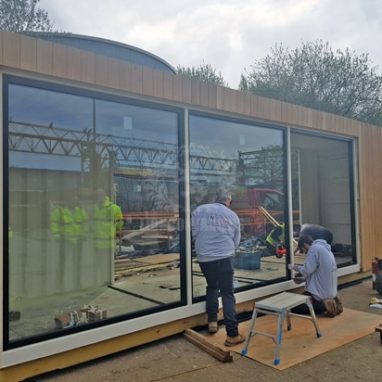 Our client approached us with the idea of creating a café using used shipping containers, modified in such a way as to create the space they require. At this stage, we had no idea of the amazingly beautiful location our containers were to end up at. From initial enquiry through to confirmed order, our fantastic sales manager, Lucy Jones, lived, slept and breathed the project discussing ideas, drawing up plans and bringing our clients vision to life. After discussing the beautiful coastal location, it was decided that a number of large windows were to be installed to take advantage of the phenomenal view. It was also decided that an external timber cladding would soften its appearance in order to help the units stand out more as an attraction and less like a building site.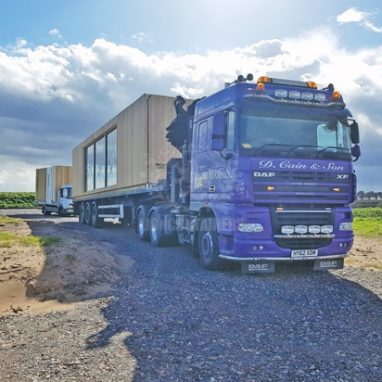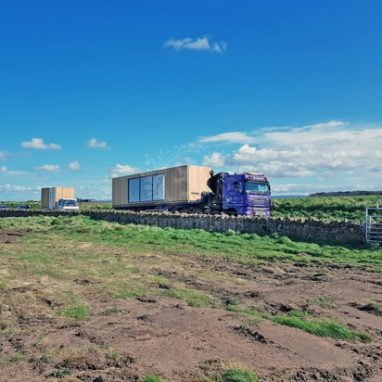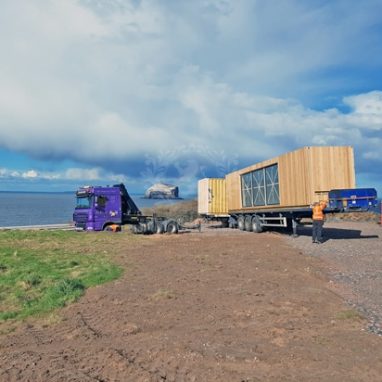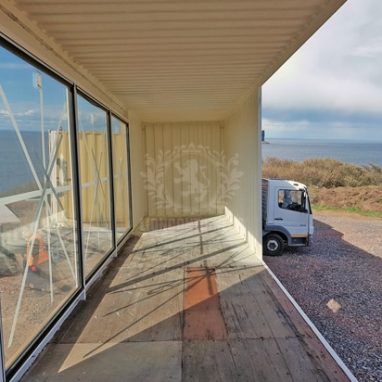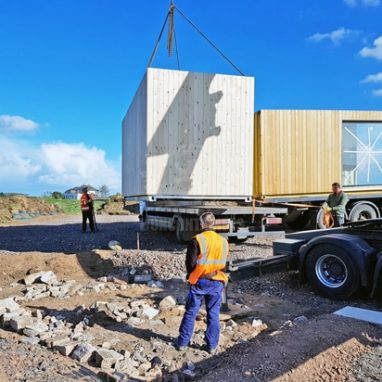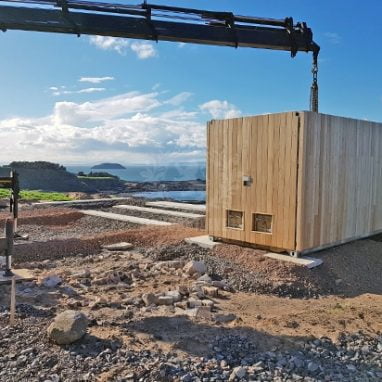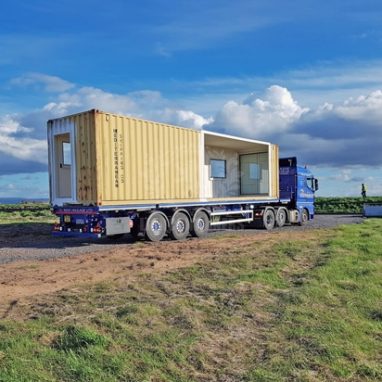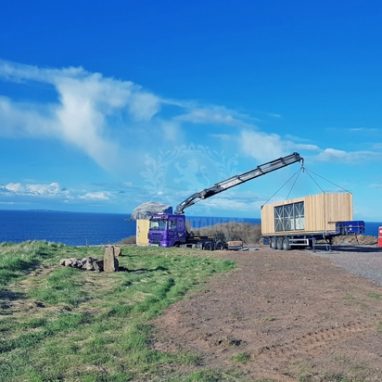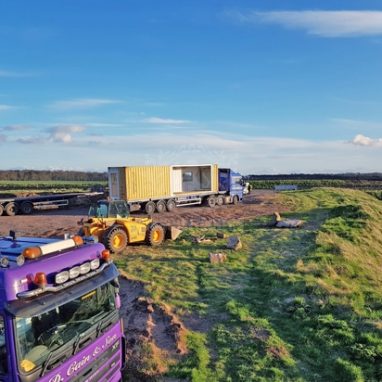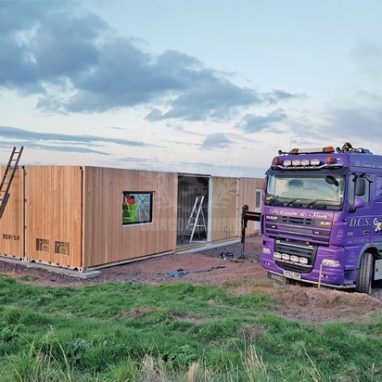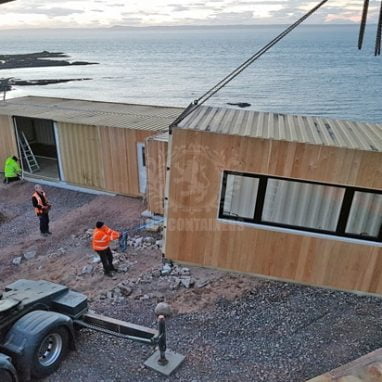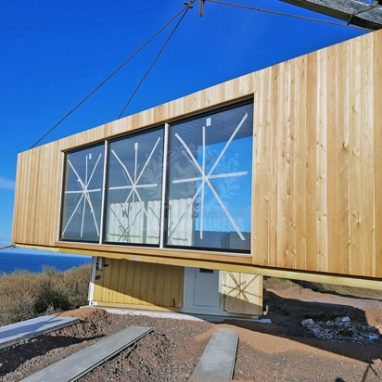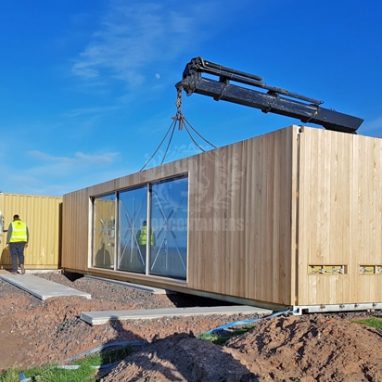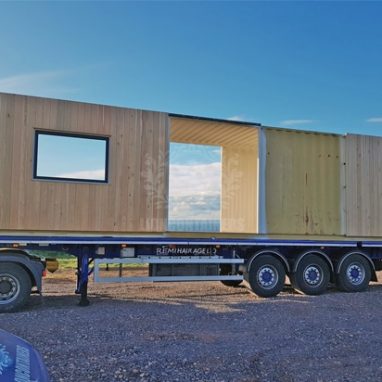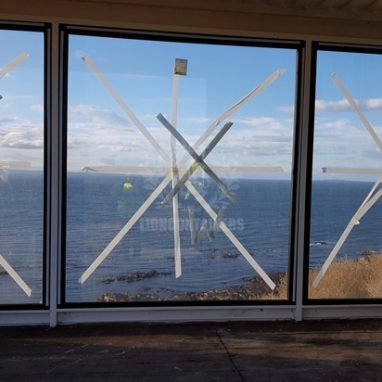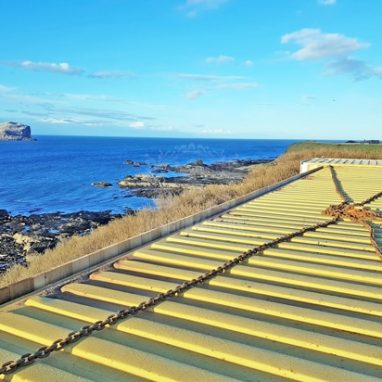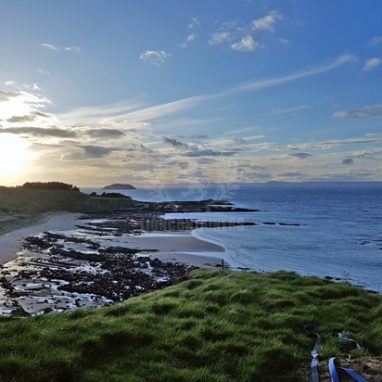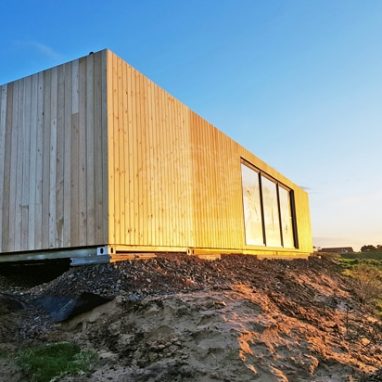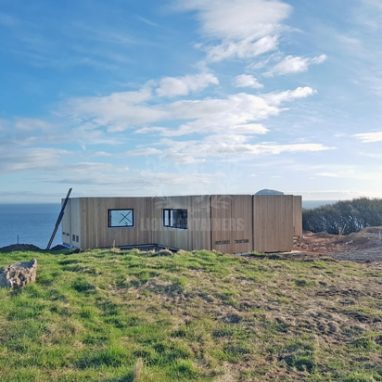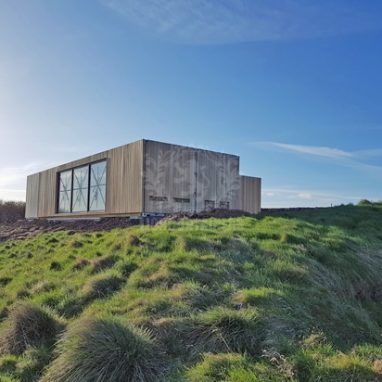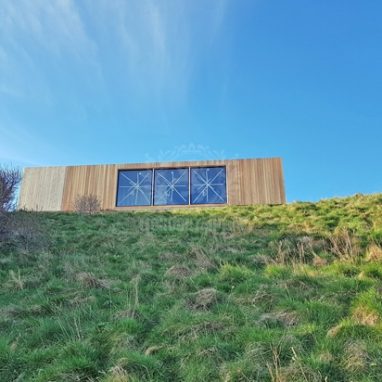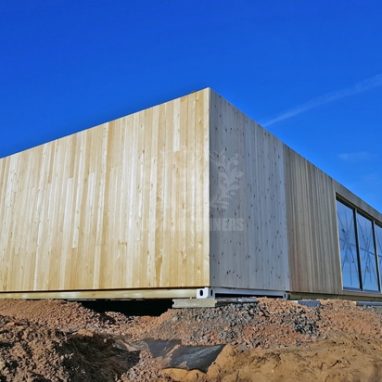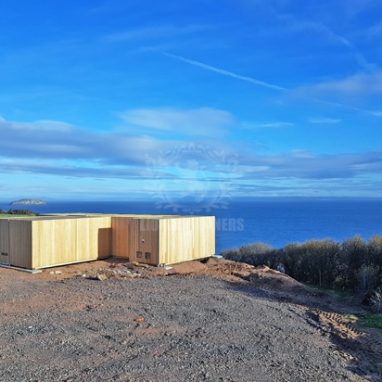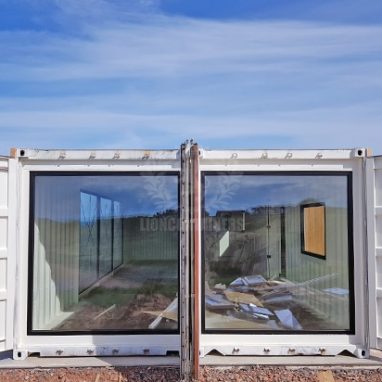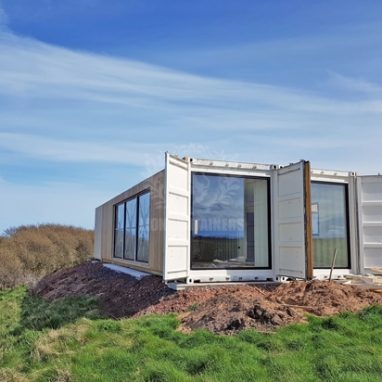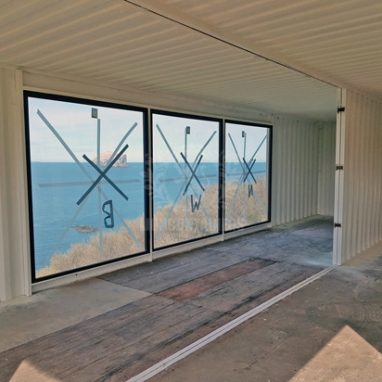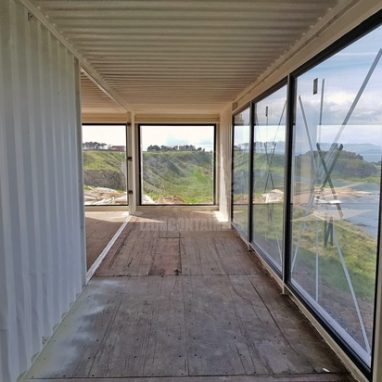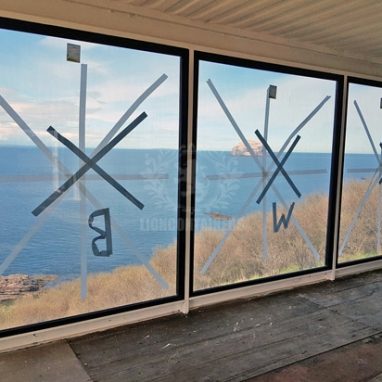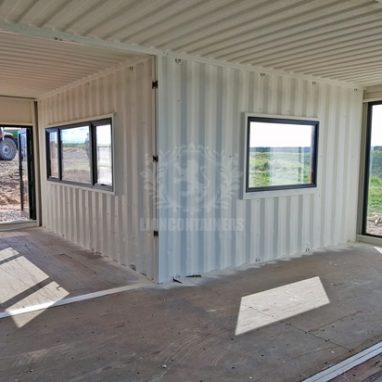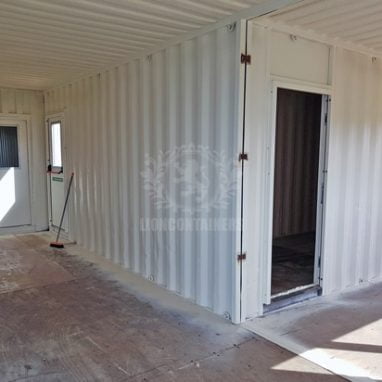 Case Study
Summary
Our installation plan was over a 2 day period with the first day consisting of travelling to North Berwick fully loaded with all equipment necessary and more in our trusty mobile workshop. Each of the 5 containers arrival time was staggered in order to allow ample time to site those that had preceded. The first container arrived early in the afternoon on a Hiab truck. The driver would then remain on site and use his crane to off load and site each of the remaining units. By 10:30pm we had all units in situ ready for bolting up and sealing on day 2.
Although there are many times where our units are delivered and installed ready to use, it is often the case that another contractor's job begins as ours comes to a close as is the case on this occasion. Our delivered units were modified used shipping containers designed to provide the client with the structure and space with additional development to take place after we left in order to transform them into a working café.
With that said, the client was very happy with how the installation went considering there were a number of factors that caused some concern. For example, the wind on the coast was very strong so maneuvering the containers into place without damaging the external cladding was a real concern. Thankfully, the wind dropped as the day went on and all containers were sited without a hitch. As we left, the client was arranging for the next contractor to come in and install underfloor heating. They then concentrated on the remainder of the internal fit out and some landscaping around the perimeter. It is now finished and welcoming visitors from all around, to sample some amazing food and drinking, and take in the beautiful views.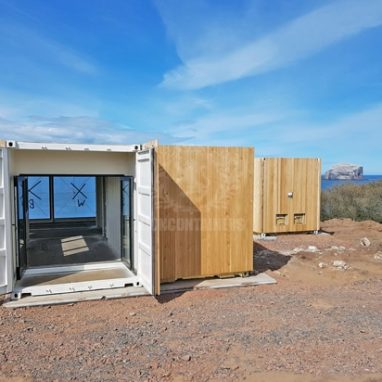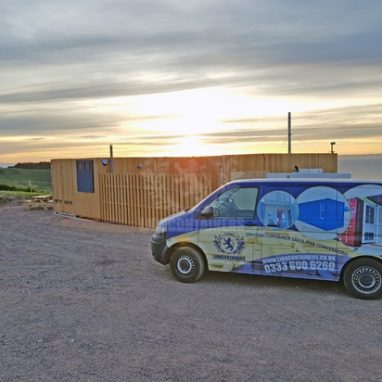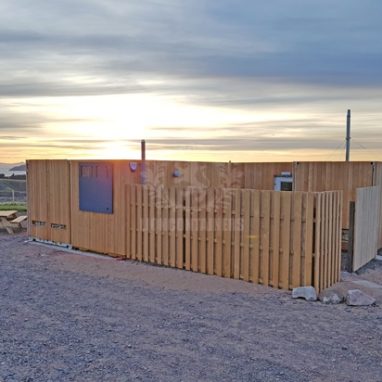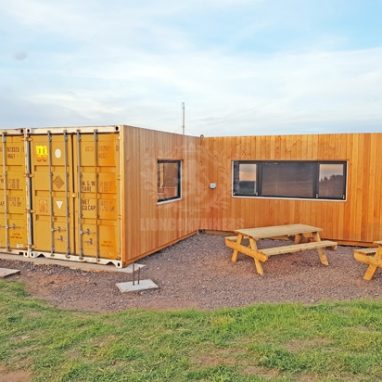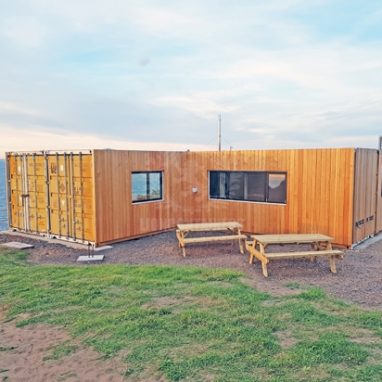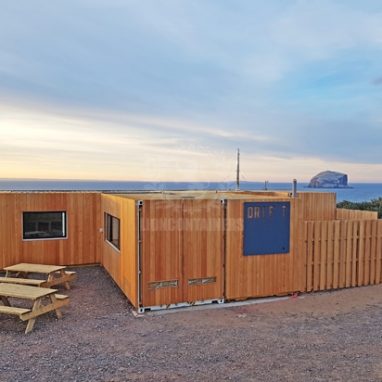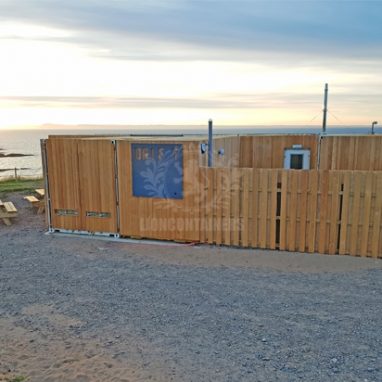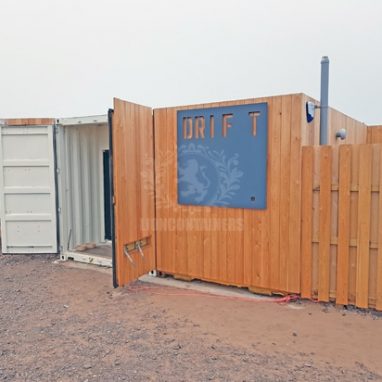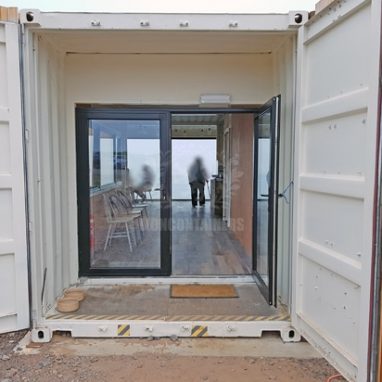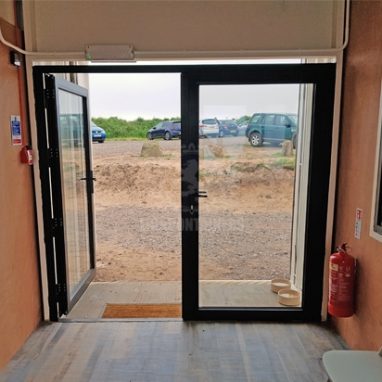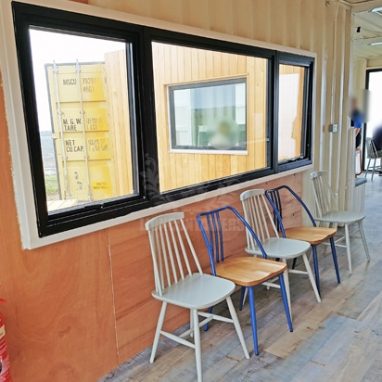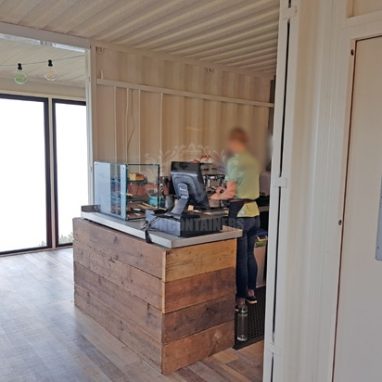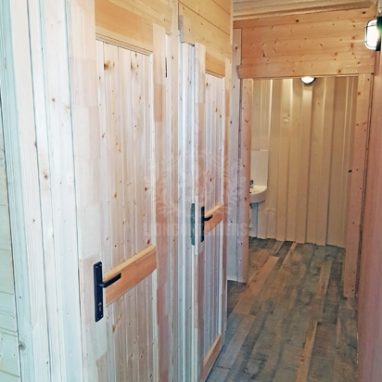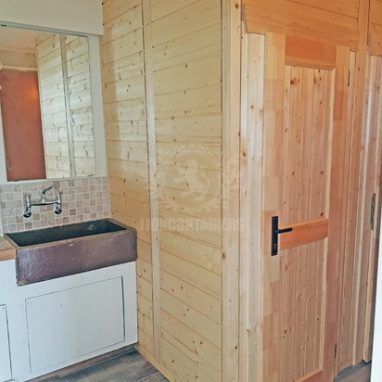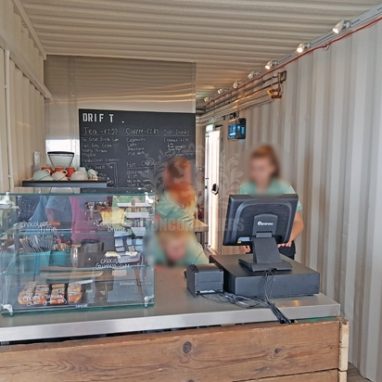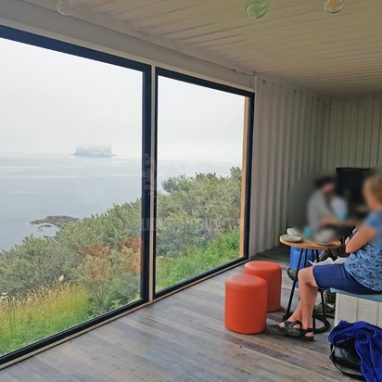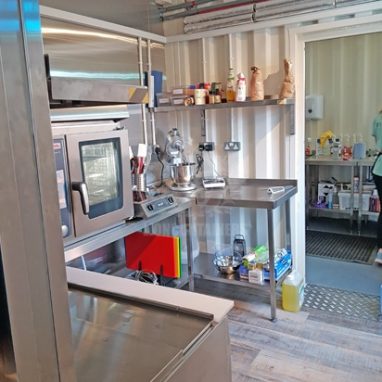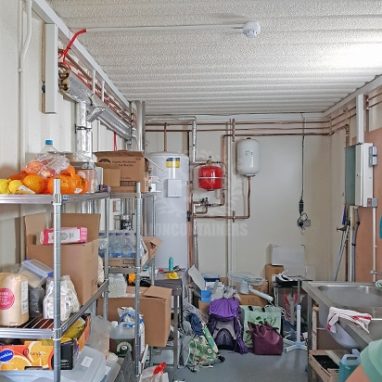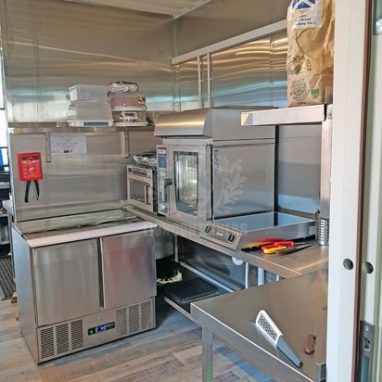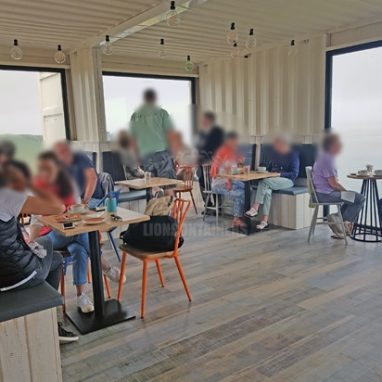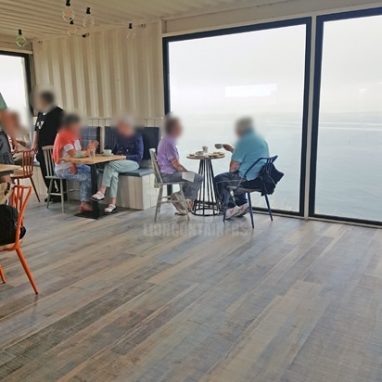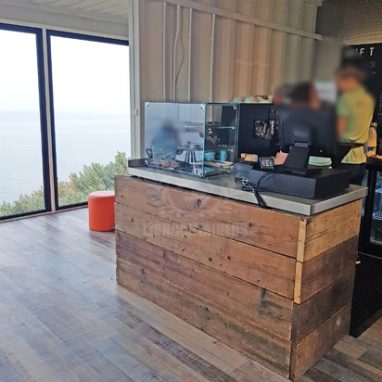 Project
Vitals
Container Size (Sq Ft)
1050
Ready To Start Your Container Project?
We can help bring your idea to life, just fill in our form and a member of team will be in touch.