Horsham
Container Case Study
They are currently developing a health and wellbeing app which is due to be launched this year, and therefore are very busy and rapidly expanding. The company is situated in the large grounds of a house, and they already had 3 office and storage units on site. They required two used 40ft containers to add to what they already have.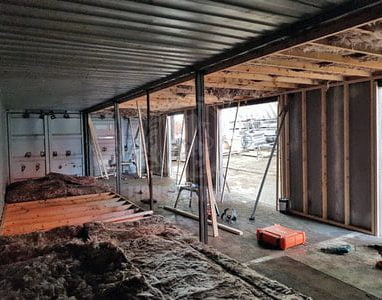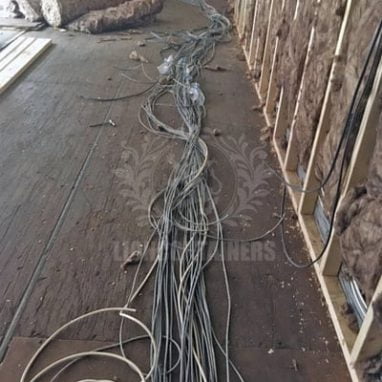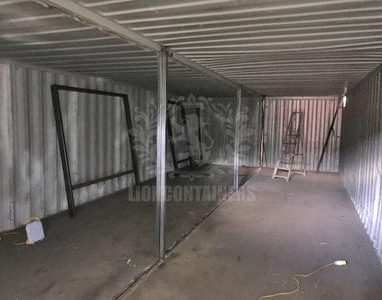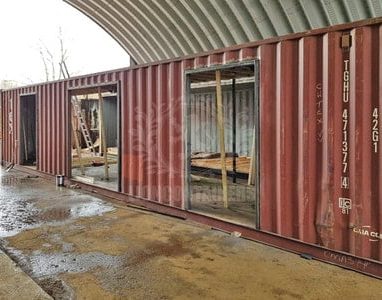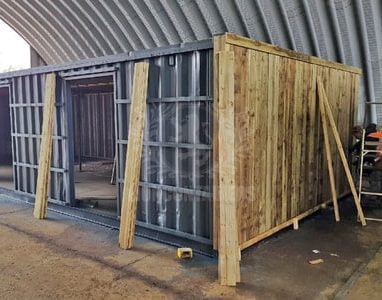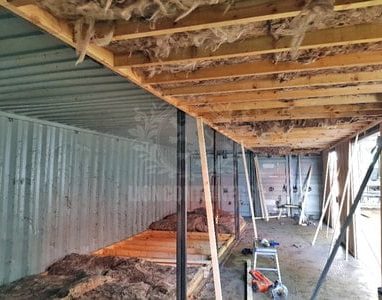 The containers were externally clad with full laminate flooring, they were lined, insulated and had full electrics throughout. We also supplied and fit around 1500m of data cabling. Two full height anthracite grey PVC windows with fixed panels were installed, as was an anthracite grey patio door. To create a large 40ft x 16ft open plan space, a 40ft side in each container was removed and the containers linked together on site.
Our client is planning on installing a wall mounted LED television, which we created a recess in the wall for. They will also be fitting their own kitchen and little modern meeting pods.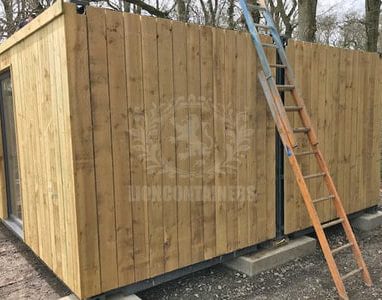 Case Study
Summary
One of the biggest challenges we faced with this build was access to the site. We spoke to the hauliers who delivered their previous units, they informed us that although do-able, it was very tricky. The entrance to the house was just off a narrow country lane with a level crossing, smaller vehicles were ok to cross, but due to the size of our delivery vehicles we were required to phone Network Rail before passing. Network Rail informed us that they would have to shut the line down every time we crossed, so six times in total. Once over the level crossing, the next challenge was gaining entrance to the house. The entrance was very tight so there was a lot of maneuvering to prevent getting stuck. We had to remove the entrance gates to fit the arctic through, and because it was very muddy, we laid some metal grip boards down. The drivers were exceptional, they stayed very calm and patient and therefore we had a very successful delivery. Our client was very happy and we are currently in talks for further units to aid their expansion.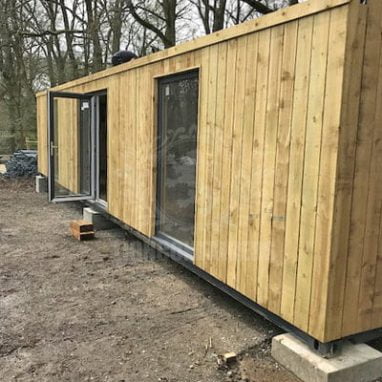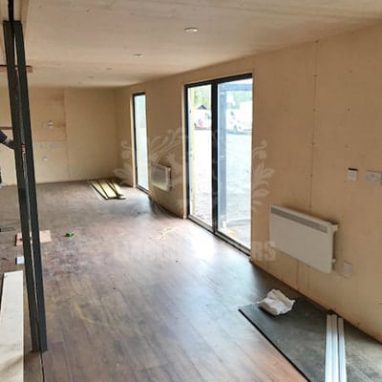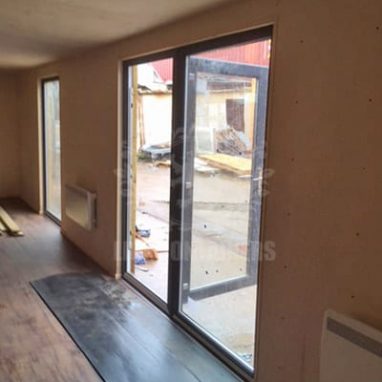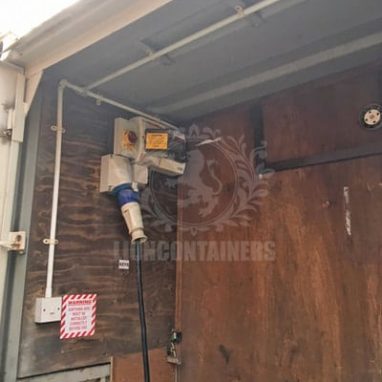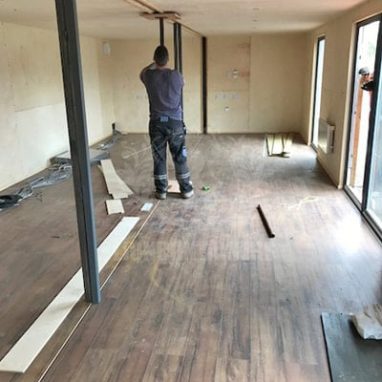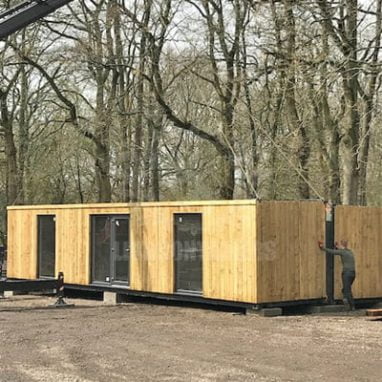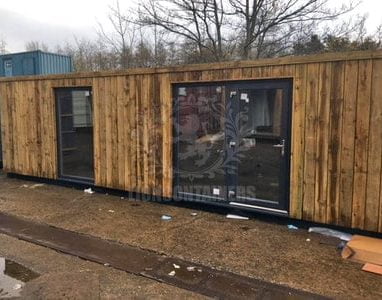 Project
Vitals
Container Size (Sq Ft)
420
Ready To Start Your Container Project?
We can help bring your idea to life, just fill in our form and a member of team will be in touch.