Scotland
Container Case Study
They initially contacted us with an enquiry for a 20ft used container to be converted into a chemical store, but after discussing this at length they added a 40ft chemical store container to their order. Both containers were to have an almost identical specification apart from the paint colour and delivery locations in Scotland.
A fully-welded 2mm flat steel floor was fit over the original marine ply container floor. Above this a raised bund was installed 6 inches above the container floor with grating and a steel bund tray. A drain plug was fitted to the sump area. Our client required lighting with PIR (Passive Infrared Sensor) detectors near the cargo doors, so immediate automatic vision was provided upon opening. Four levels of shelving were installed to the one end of the units, with each shelf carrying up to 400kg UDL. These were secured to the container via steel plates and mounted from the container walls, so as not to obstruct the bunded floor.
Case Study
Summary
The containers took 6 weeks to convert, our client was very happy with the end result and is getting lots of use out of them.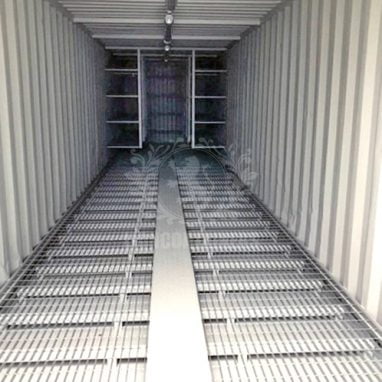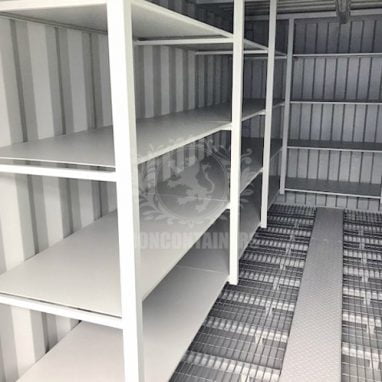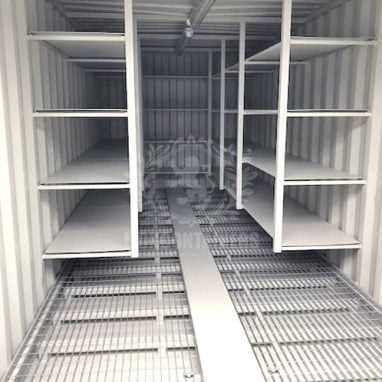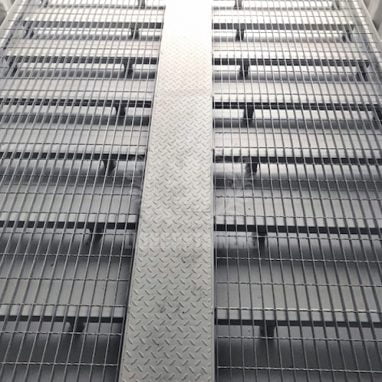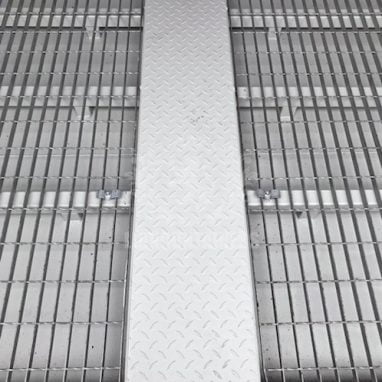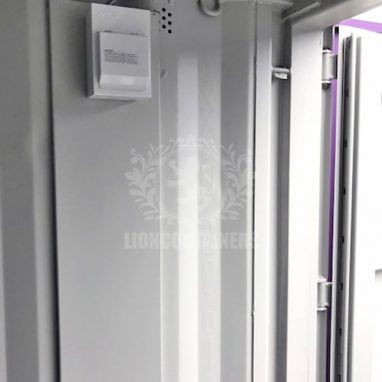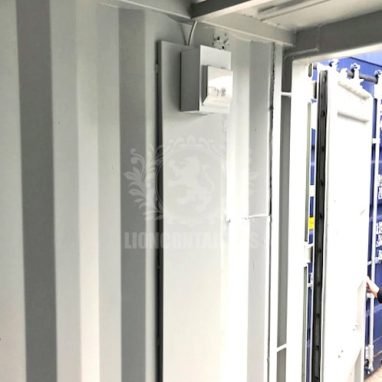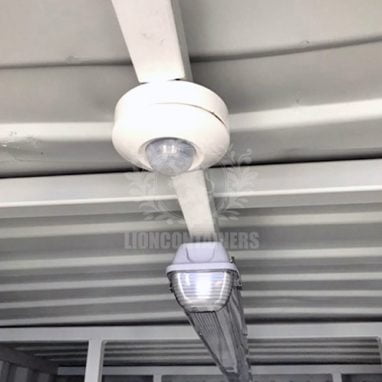 Project
Vitals
Container Size (Sq Ft)
225
Ready To Start Your Container Project?
We can help bring your idea to life, just fill in our form and a member of team will be in touch.