Tonbridge
Container Case Study
Following some discussion and exchange of sketches, the final specifications for each unit was agreed and the final quotation was sent. Whilst waiting for approval from the company purchasing department we found that the offices and security hut would no longer be required. The site managers decided to build permanent facilities instead. Due to the change on site we revisited the specification and designed a purpose built chemical store. When the formal order came through for the chemical store and caged fuel store, the works were sent to our depot in Warrington for completion.
The chemical store was custom built using corrugated corten steel that was repainted white internally and externally to suit the customers branding. Our client wanted to store IBC's within the unit, so the floor and bund needed to be built to take both the weight of the IBC's and the capacity of the fluid in the event of any spills. The bund was manufactured to meet COSHH regulations and holds 1100 litres of fluid with a suitable drainage tap for emptying any liquids. The steel floor panels were removable should the client be required to access the bund. We also fitted bespoke steel shelving into the unit and lighting with the relevant connections. Two louvre vents were fitted to the side panels of the container to allow for air circulation within the unit. The caged fuel store was also custom built using mesh panels, and a steel base with a drainage tap. This unit was also repainted white.
Case Study
Summary
The units were signed off in Warrington and approved by our clients prior to delivery taking place on 24th March 2015 to Tonbridge.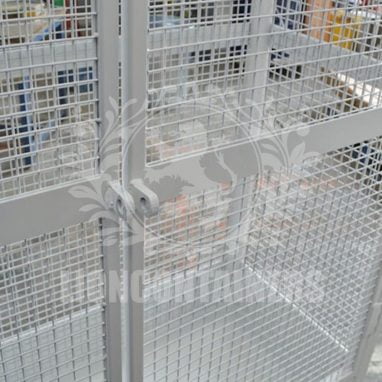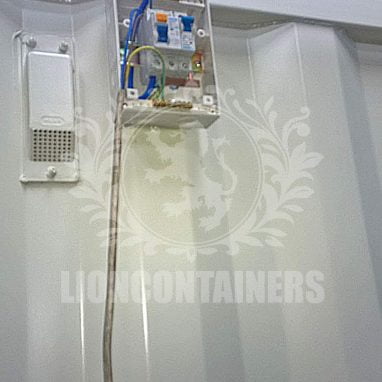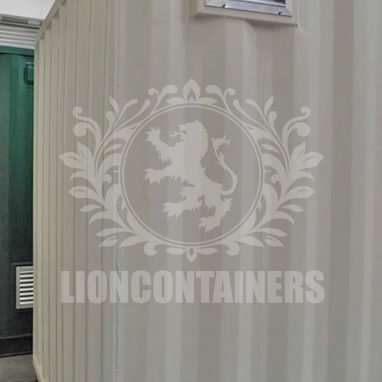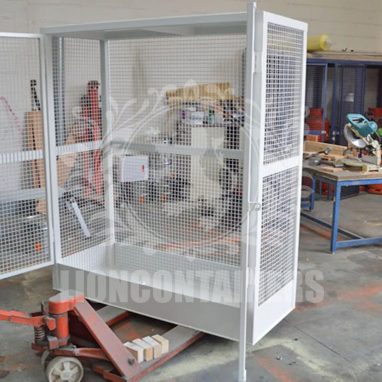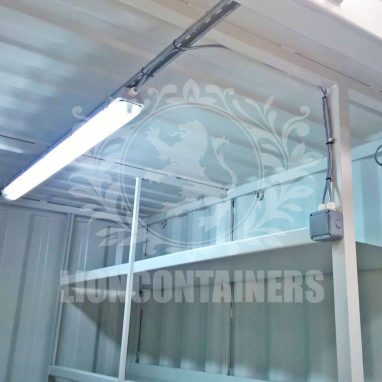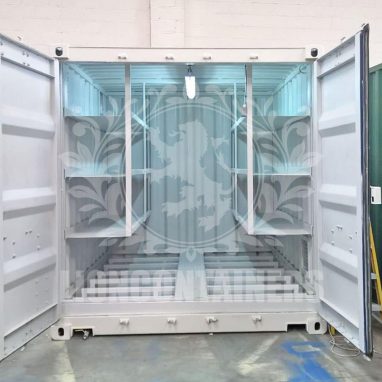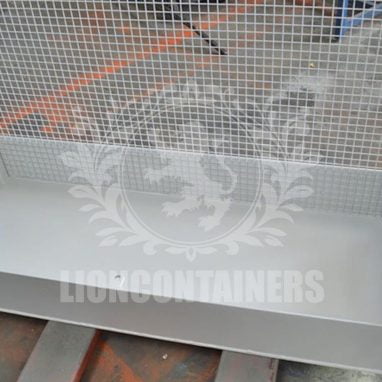 Ready To Start Your Container Project?
We can help bring your idea to life, just fill in our form and a member of team will be in touch.