Bristol
Container Case Study
Our client wanted a two storey development, the ground floor containers were required for local retail vendors and the top floor two restaurants. Initially our client sought standard height containers but our fabrications team advised them to have high cubes, as the extra foot in height would be invaluable to their vendors. Our fabrications team also suggested that the units be made open plan with columns throughout, this would not only create more space but would assist with strengthening the stacked units. Our client was happy to go ahead with all of our suggestions. For this ambitious build, twenty-one 20ft new (once shipped) high cube containers were utilised, as was a 10ft new (once shipped) high cube container.
To create the open plan, we removed the side panels and top rails in eighteen of the containers, we then fit box section top rails measuring 100mm x 50mm x 3mm and 2 x box section side posts each measuring 50mm x 50mm x 3mm to the corner posts. Twelve cargo doors were also removed, and J-Bars were inserted at the hinge points. We then fit box sections measuring 50mm x 50mm x 3mm to the posts and 2 x box section side posts each measuring 50mm x 50mm x 3mm to the corner posts.
Toughened aluminium double glazed sliding doors were required for access and to let natural light in. To enable these doors to be installed, we created eleven 50mm steel box section frames where the cargo doors used to be. To enable the installation of additional aluminium fixed glazed windows, 3 x panels were cut out and framed apertures were fitted. The sliding doors and the windows each measured 2160 (W) x 2440mm (H). Various Kirncroft personnel doors were also supplied throughout, both standard and disabled.
The under-side of the container floor areas were insulated by way of spray foam insulation, laid to a depth of 80mm, our client will be carrying out the remainder of the lining and insulation. We repainted the container exteriors with a one coat system to RAL 7009. In order to minimise paint damage, we fit twenty 40mm x 40mm x 2mm box sections horizontally with supporting angles. Out of these, 5 were fit to each side wall, 5 to each end wall and 3 to each roof; in total 241 x 7.5m lengths were used.
We supplied and installed a frame for the first floor, this included structural steel work castings and posts, structural and decking levels over three sections and additional time at Bristol to install structural steels and decking. For access to the upper level, 2 x staircases were supplied and built to Building Regulations.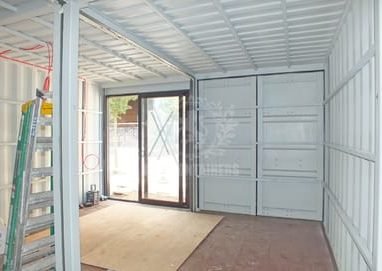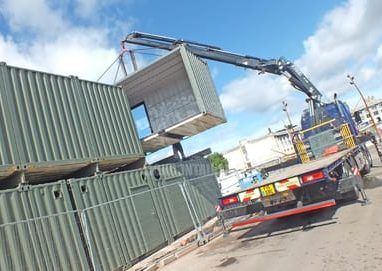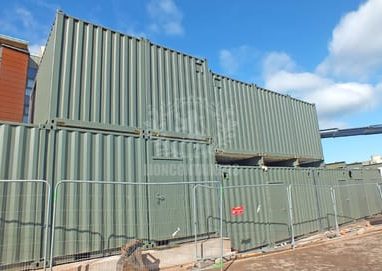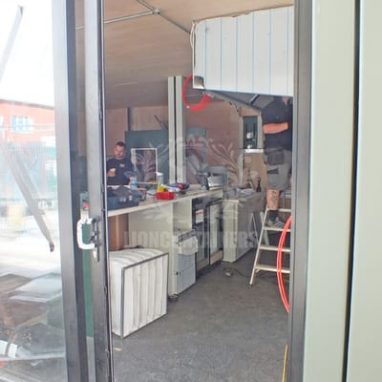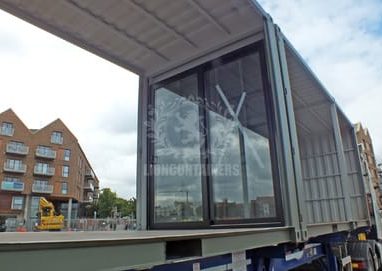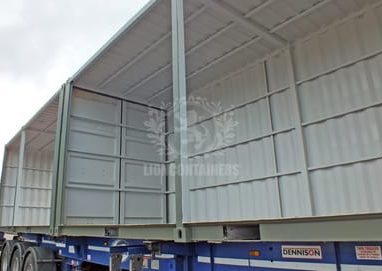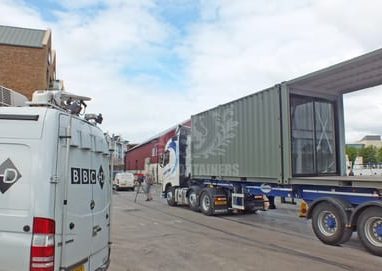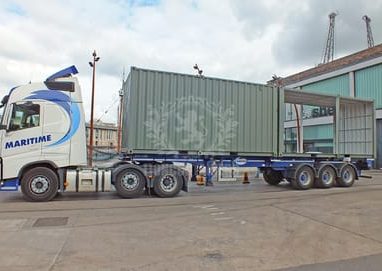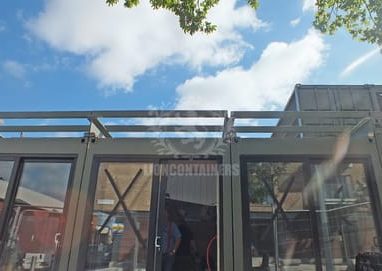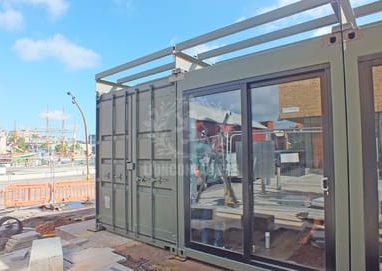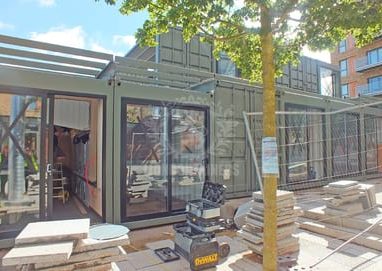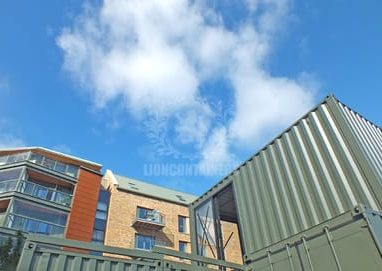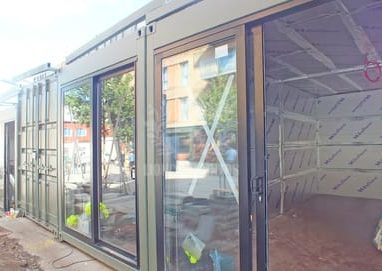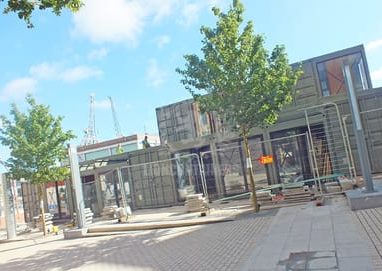 Case Study
Summary
In summary, we carried out the fabrication, delivery and linking of the units ready for internal works by our client, Umberslade Securities Ltd. In total, eleven 40ft crane lorries and 2 x 20ft crane lorries delivered and off-loaded the containers. The site is part of the new Wapping Wharf development in Bristol, alongside the busy harbour, so this build is getting lots of positive national press and attention from the local residents.
We also created some on-site offices for our client and have started work on their next development; Cargo 2.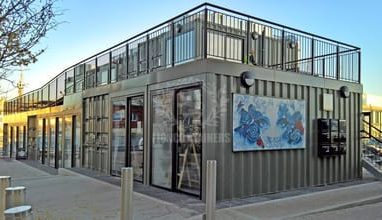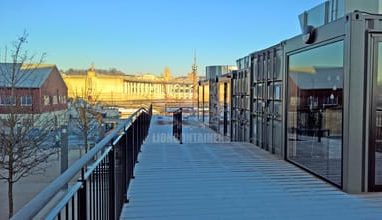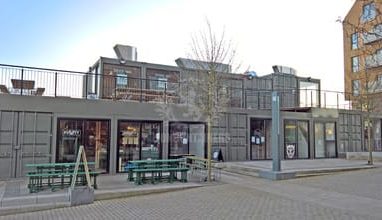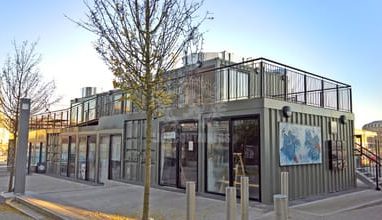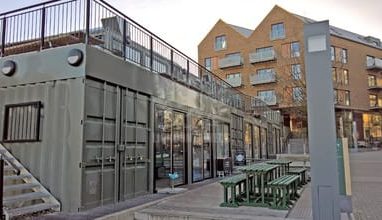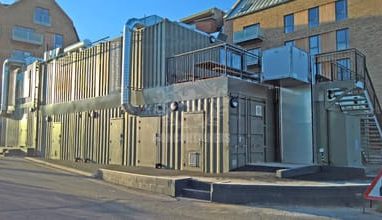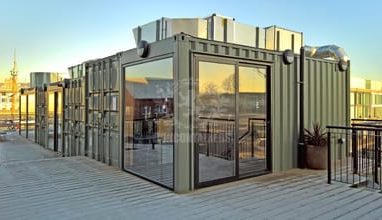 Project
Vitals
Container Size (Sq Ft)
3225
Ready To Start Your Container Project?
We can help bring your idea to life, just fill in our form and a member of team will be in touch.