Bute Street, Cardiff
Container Case Study
This was a highly ambitious project, jointly funded by the Cardiff City Council and the Welsh Government's Innovative Housing Programme, in order to provide temporary accommodation solutions in the capital. Each unit is constructed to the same high, yet affordable standards as traditional housing, whilst prioritising the use of efficient space alongside comfortable living – aims that we are always ready to get behind.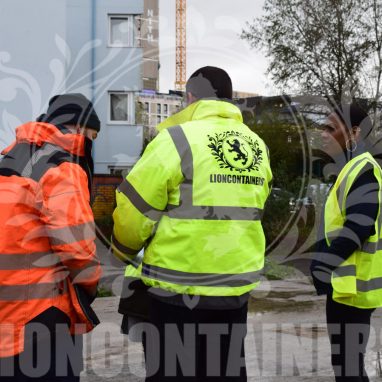 Over the course of four working days, 20 containers were transported and installed on the former PDSA site in Bute Street, with 13 of them measuring in at 40ft and the remaining 7 at 20ft for varied usage. This resulted in the construction of 6 x 1-bedroom flats and 7 x 2-bedroom flats over the height of two storeys. Between 1-2 people can be comfortably housed in the 1-bedroom units, whilst 2-3 people will find their new homes in the 2-bedroom options. To add further structure and security to the complex, 6 x 20ft platforms and 6 accompanying staircases were added.
Furthermore, in an effort to ensure environmental sustainability and cost-efficiency, each unit gleans the benefits from solar panels with Unistrut fixings across all the container roofs. Residents retain 100% of the electricity generated using this method, further reducing the cost of utility bills in the long-term. So, with the demand for affordable and modular housing on the rise, what exactly is all the fuss about when it comes to the features they provide?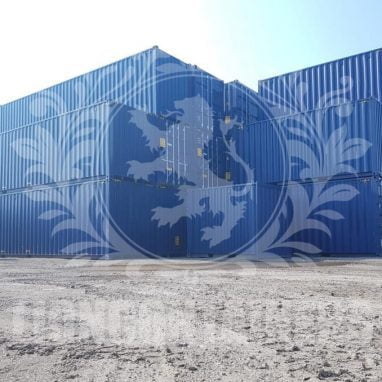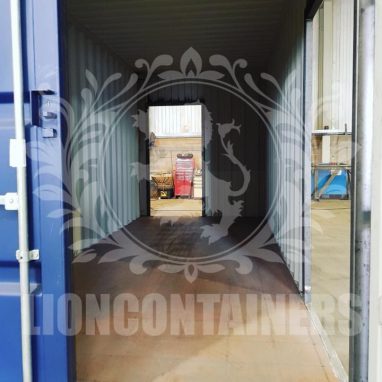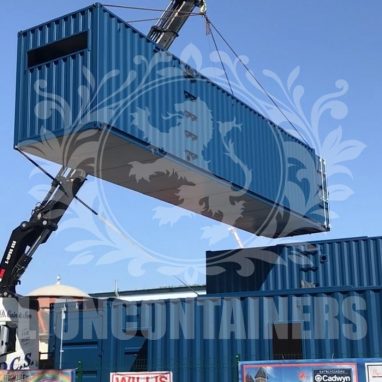 Case Study
Summary
Below are the Top 5 factors that we at Lion Containers Ltd prioritise in the creation of all our home container conversions:
1. Quick Fabrication; we offer modular housing fabricated from upcycled shipping containers, without the necessity for traditional foundations, habitable in just 12 weeks from order, with delivery and installation taking no more than 7 days. Inclement weather and site restrictions are a thing of the past, and can be avoided with ease thanks to the manufacture of these units taking place in one of our fully-equipped UK-based workshops.
2. Cost-Efficient; over 10 years, the average inhabitant saves £26,000, and £15,600 per person. Here's the breakdown: the one- or two-bedroom flats cost just £60/week, with an expenditure return of 10 years. That's a saving of £50/week when compared to housing a person in the private rented sector, and a saving of £30/week when compared to the same in social housing. That lands us at our opening figure of £26,000, and £15,000 per person over the course of 10 years. For an economic and practical solution, look no further.
3. Relocatable; unlike site-built housing, these custom-built, modular homes require next to no foundation preparation beyond initial site surveillance. Described as 'Plug & Go' units, it means that all utilities are easily connected or disconnected with little to no complication. This enables you to relocate the homes with ease should alternative sites become preferable.
4. Convenient; as the manufacturing process takes place off-site, it negates the need for you to supply construction site facilities. All necessary inspections are conveniently performed at our UK-based workshops through all phases of fabrication, and upon the completion of your homes, we are able to deliver and install them with access to your chosen site.
5. Environmental; internationally recognised as a form of 'Green Building', our modular container homes are proven to be far more energy-efficient than your regular house thanks to enhanced insulation technology, leading to greater savings on utility bills. Upcycling pre-built containers uses only a fraction of the additional raw materials required when compared to those used in traditional housing.
By choosing these once-shipped containers as the future of your housing scheme, you are opting to invest in the most innovative method of providing new homes.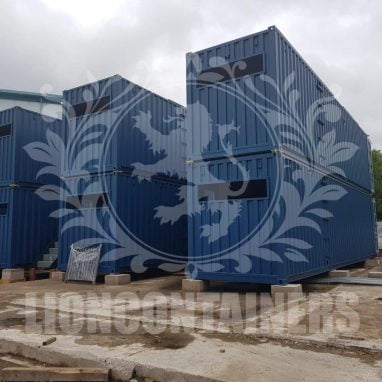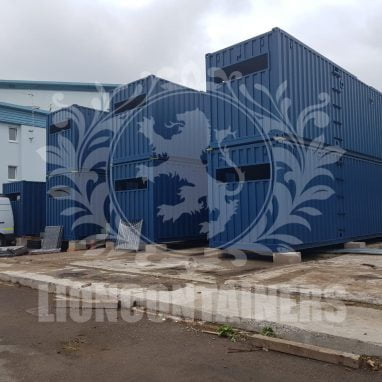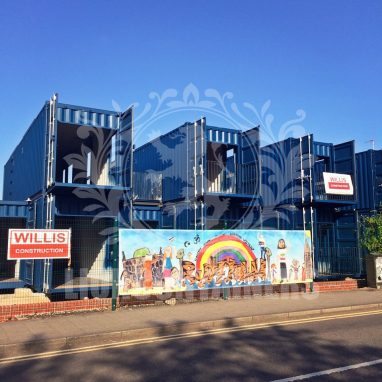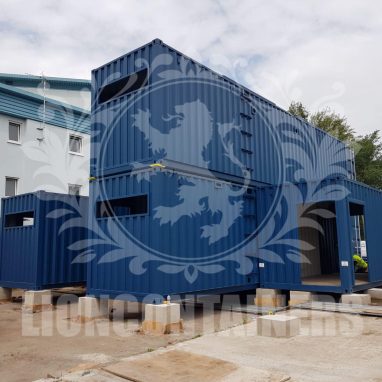 Project
Vitals
Location
Bute Street, Cardiff
Container Size (Sq Ft)
5280
Ready To Start Your Container Project?
We can help bring your idea to life, just fill in our form and a member of team will be in touch.