Bristol
Container Case Study
Engine Shed is housed within Brunel's original station which dates back to 1841 and is home to a vibrant range of entrepreneurs, business leaders, academics, students and corporates. Those sharing this workspace are encouraged to collaborate with and inspire each other. Our client required a quotation for Boxworks; a custom-designed workspace based within the surroundings of Engine Shed. Our client wanted Boxworks to be built using shipping containers, and was to house creative, digital and high-tech companies.
For this ambitious and large-scale build we utilised twenty 40ft new (once shipped) containers, the structure was on two levels and had ten containers on each level. For the front of the structure, we retained the original cargo doors for security when locked at night, and used them as exterior partitions during the working day. An aluminium framed sliding personnel door was then installed within a 50mm steel box section frame, internally as close to the cargo doors as was possible. To meet our client's requirements, a flat bar balcony bar was installed in front of the top level sliding doors. Aluminium framed sliding personnel doors were also installed at the rear of the structure. The rear panels were removed from each container, and the aperture was surrounded with a box section steel frame to accommodate this.
Case Study
Summary
Forty double ended twistlocks were supplied in order to connect and stack the containers together, and we arranged for twenty crane lorry deliveries to deliver and off-load the containers. Our client handled the electrical installation and lining, as well as the container graphics and decals. The end product was a high impact container structure in the heart of Bristol; a creative home for creative people.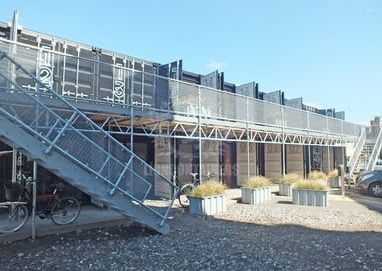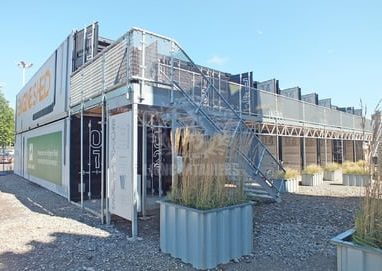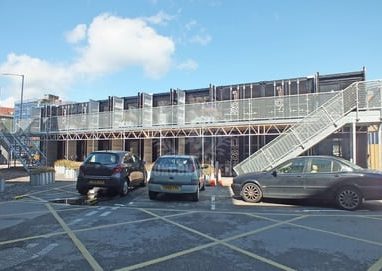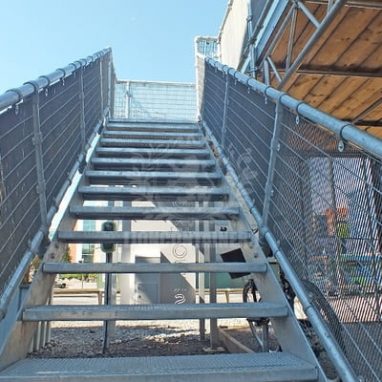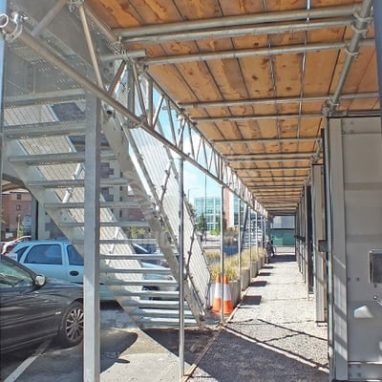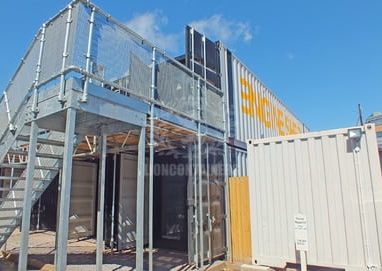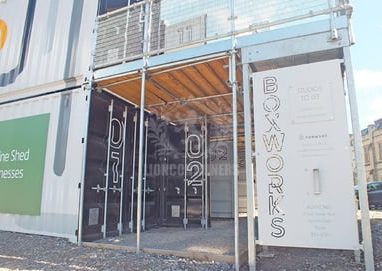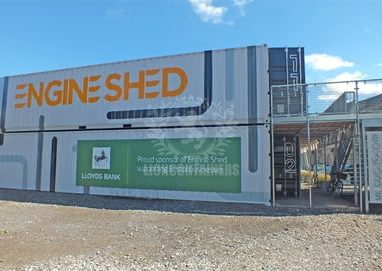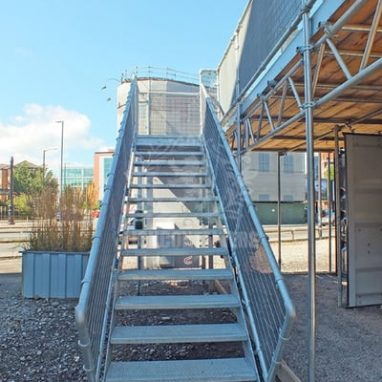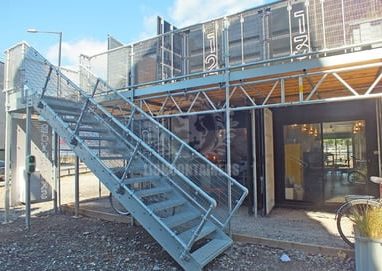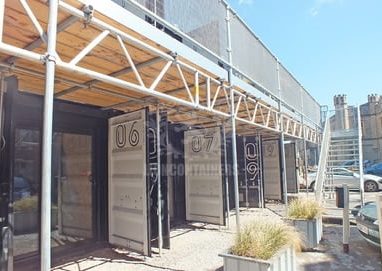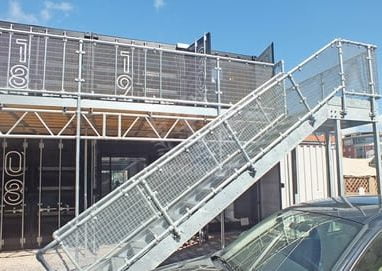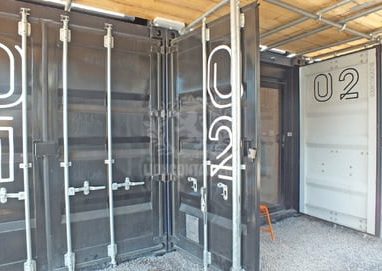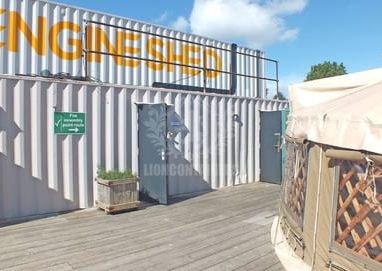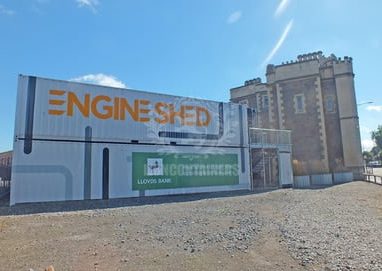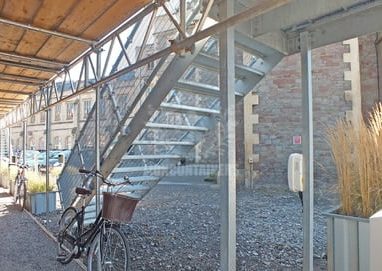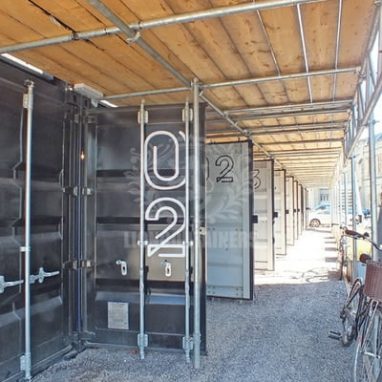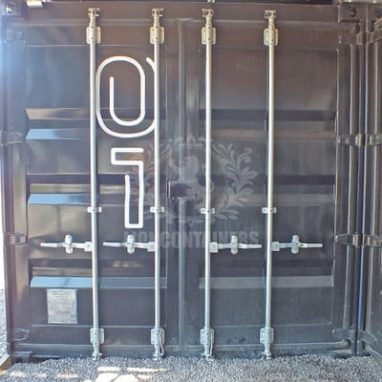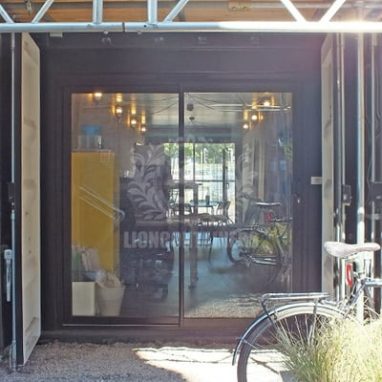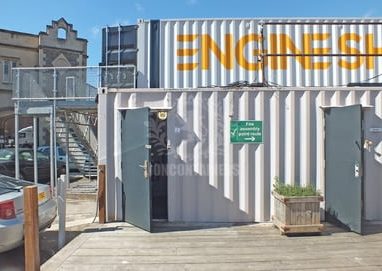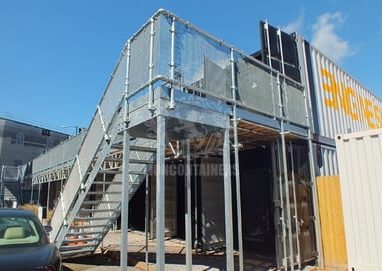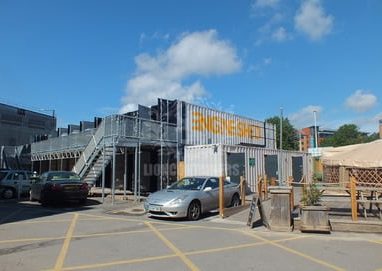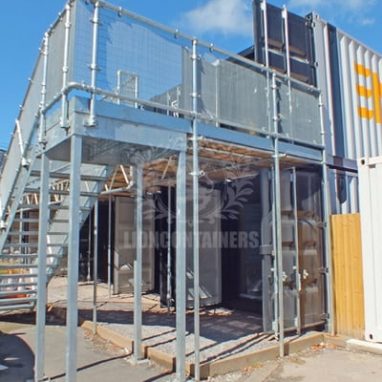 Project
Vitals
Container Size (Sq Ft)
300
Ready To Start Your Container Project?
We can help bring your idea to life, just fill in our form and a member of team will be in touch.