Matterley Bowl, Hampshire
Container Case Study
So, when Matt from BoomTown contacted us, we were excited. He required some containers to be converted and used for merchandise and ticket/information units.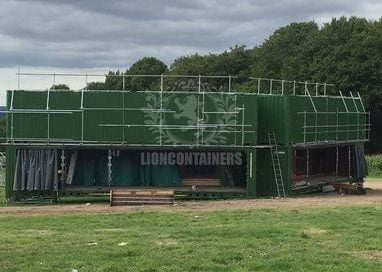 After a few discussions, a final brief was settled on and we utilised four used 40ft high cube single curtain side containers, four used 45ft high cube double curtain side containers and four used 45ft high cube pallet wide containers. As you can see from the photographs, once the containers were modified, delivered and sited by us, they were elaborately decorated so as to blend in with the vibe of the festival. Due to this build being extremely bespoke, and needing to be completed for a very specific deadline, we liaised with Matt and his team every step of the way.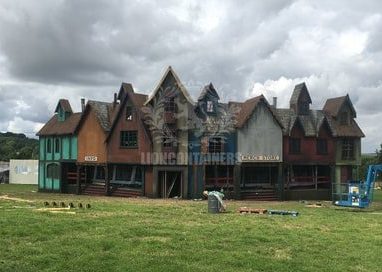 Case Study
Summary
We had a wander around the site and saw containers being used in many different ways; from sound walls around the stages and for mounting stage props and builds to, to site offices, artist accommodation and backstage canteens. It was a pleasure to be a part of this amazing event, and we hope to be involved with even more next year.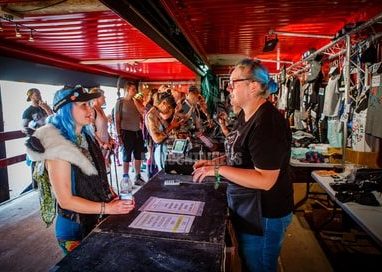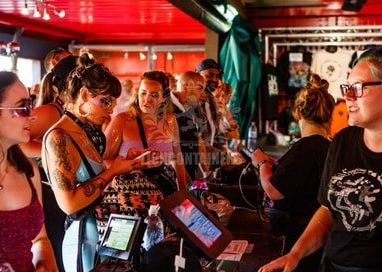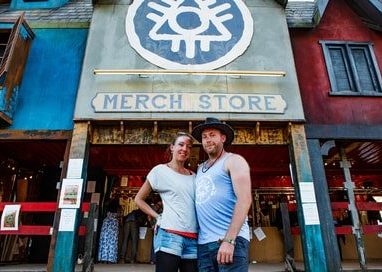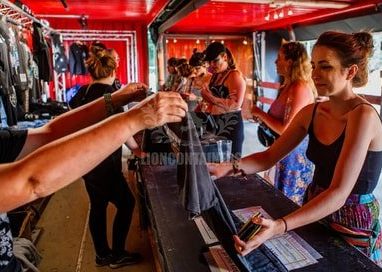 Project
Vitals
Location
Matterley Bowl, Hampshire
Container Size (Sq Ft)
3900
Ready To Start Your Container Project?
We can help bring your idea to life, just fill in our form and a member of team will be in touch.