Leicester
Container Case Study
After discussing their requirements, we decided to utilise 2 x 40ft quality used a grade containers, to create a large modular structure.
One full 40ft side from each of these units were cut out, surrounded with a steel box section and strengthened. We connected, linked and weather proofed these two units, to make one big 40ft x 16ft modular structure. The main benefit of having these containers linked together, rather than having two separate 40ft x 8ft containers, was space utilisation. A large open plan area was created for their food storage and the larger width enabled three pallets to be stored side by side, as opposed to one in a standard container.
Case Study
Summary
The units were connected on site, by members of the Lion Containers Ltd team. Each unit was then prepared, masked and painted with dark green RAL6007 self-priming specialised container paint.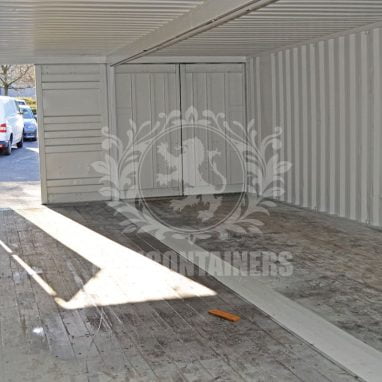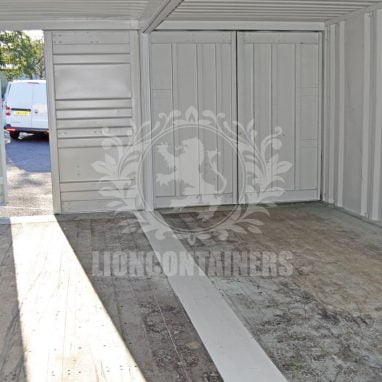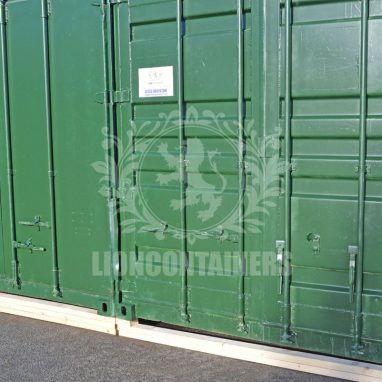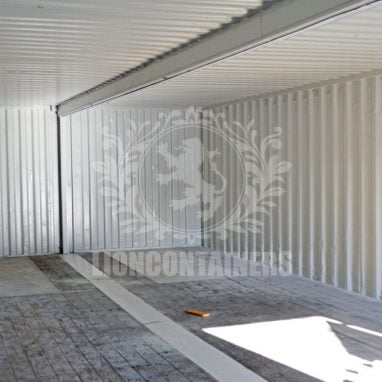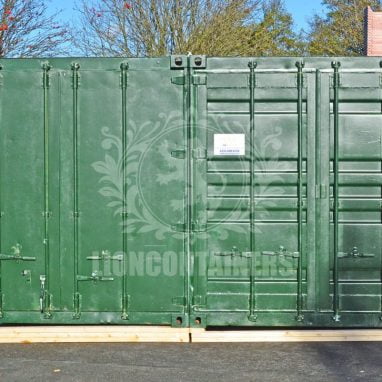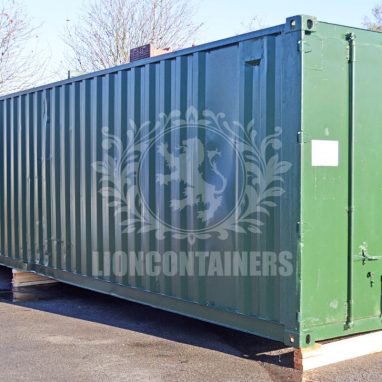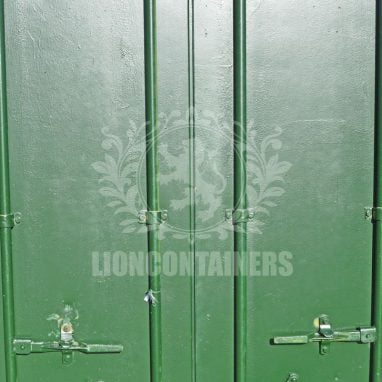 Project
Vitals
Container Size (Sq Ft)
375
Ready To Start Your Container Project?
We can help bring your idea to life, just fill in our form and a member of team will be in touch.