Wales
Container Case Study
We liaised with the client every step of the way, to ensure the container would fulfil all of their requirements.
Initially we looked at using a 20ft shipping container, but after having various discussions a more bespoke option was developed. The unit, now having been constructed from scratch, had bespoke dimensions to both suit the specification we were working to and to appease the local council who were initially hesitant about the idea. By keeping lines of communication open between all parties involved we were able to ensure that the project was completed smoothly and efficiently.
Detailed drawings were developed so that each individual component worked together, and because of these drawings, our client was able to dictate exactly how they wanted their 'dream office' assembled.
The office space consisted of a 20ft (L) x 10ft (W) x 7ft 8in (H) custom build container, equipped with a secure personnel door and two windows protected with anti-vandal shutters. The walls were lined and insulated with a chipboard finish, and the unit was fitted out with lights, electrical sockets and heaters to our clients' fully bespoke specification. Our client requested a specific external colour, and after discussing shades with them we painted the office in vibrant green (RAL6018).
Case Study
Summary
A member of our team visited the site to ensure there would be no issues with delivery, which there was not. We provided railway sleepers to site the container upon, to ensure that the unit remained stable and level when on site. Once the unit was completed, we supplied our client with photographs of the conversion work, and the client was extremely happy with their unit.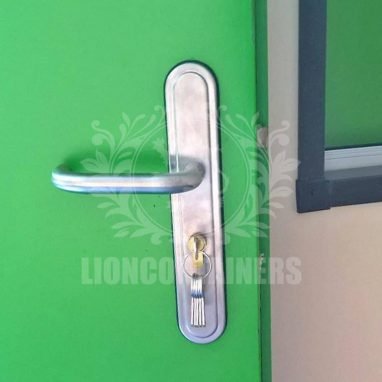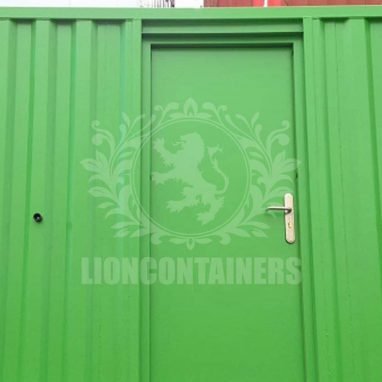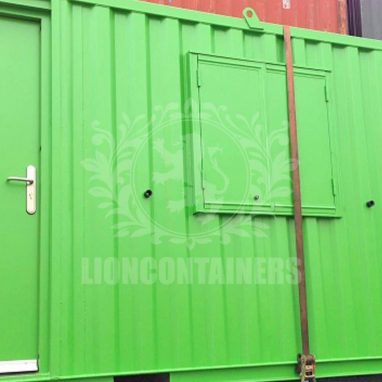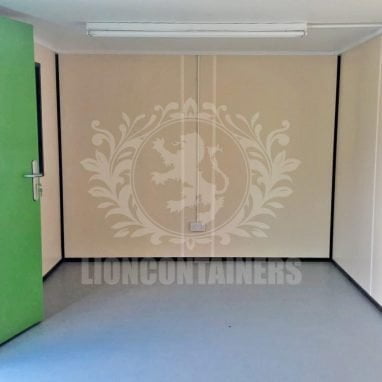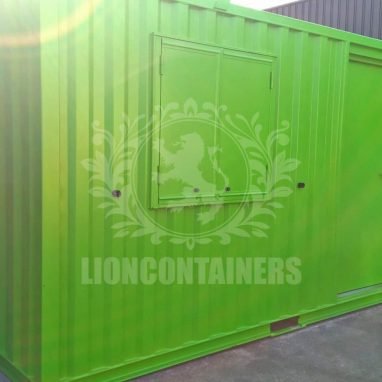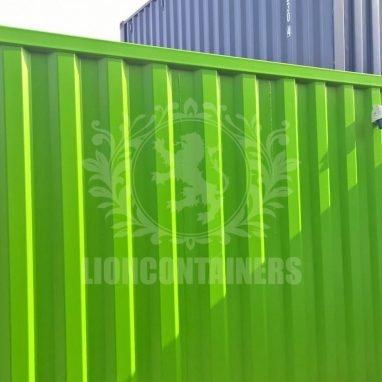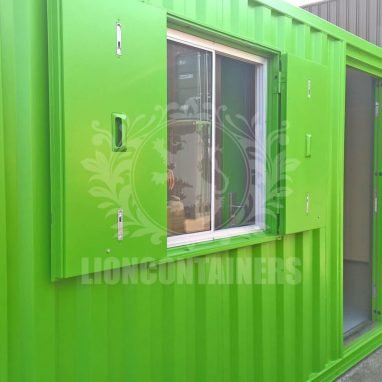 Project
Vitals
Container Size (Sq Ft)
150
Ready To Start Your Container Project?
We can help bring your idea to life, just fill in our form and a member of team will be in touch.