Oldham
Container Case Study
Both laboratories were converted using 40ft used standard height containers. We installed steel bulkheads at the cargo door end of the units with durbar flooring to house the air conditioning units. The rest of the units were internally lined and insulated using washable balance boards and 100mm compressed mineral wool insulation with Polysafe XL vinyl flooring.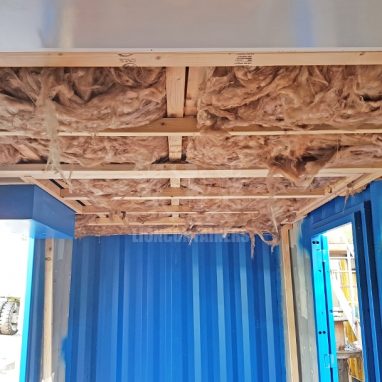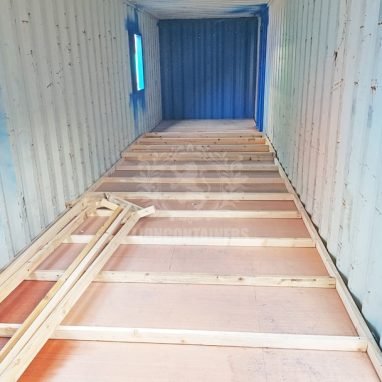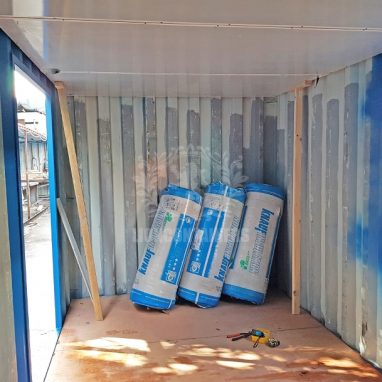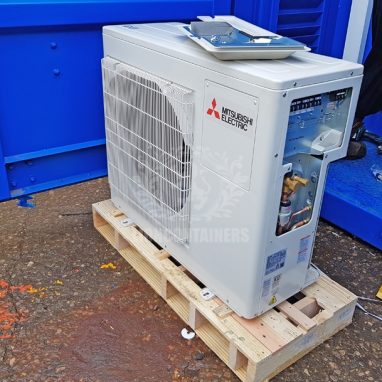 The first lab was split into two sections, the first section being an office area with a desk, work surface and high-level storage cupboards and the second for lab use with a shower, sink, work surface and lower storage cupboards. The container had two personnel doors installed for access into each area along with two windows to allow some natural light into the unit. The second unit remained open plan with work surfaces and storage cupboards fitted along the full length of the container along with a single shower, two windows and two personnel doors. Fire alarm and smoke systems were installed in the units along with standard LED strip lights, 13amp twin sockets and air conditioning. Both containers were externally repainted to blue RAL5017 and all decals including the CSC plate were removed.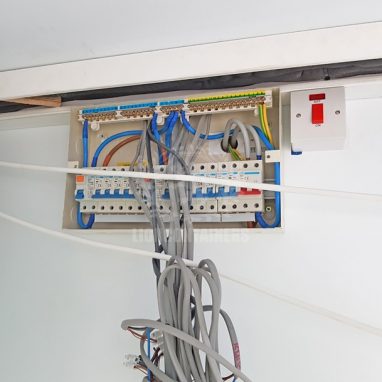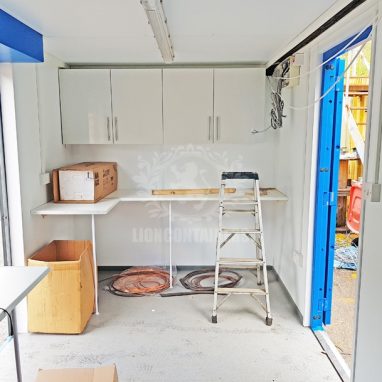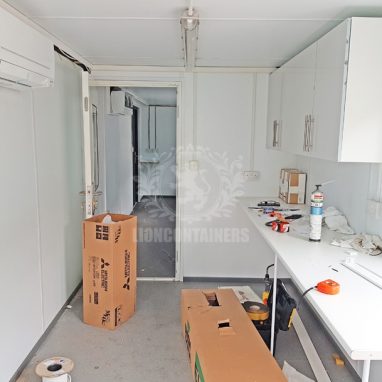 Case Study
Summary
Once the modification to the container was complete the client spent a week in the depot installing further specialist items such as fume cupboards. Days later, the containers were taken to be shipped over to Angola. The client was really pleased with the end product and is looking to order many more bespoke container laboratories in 2019!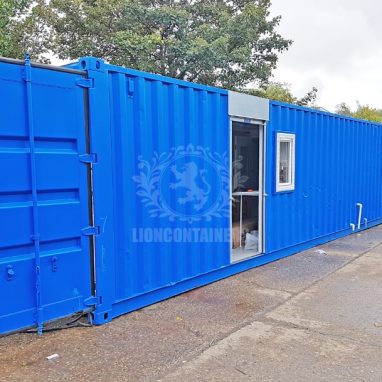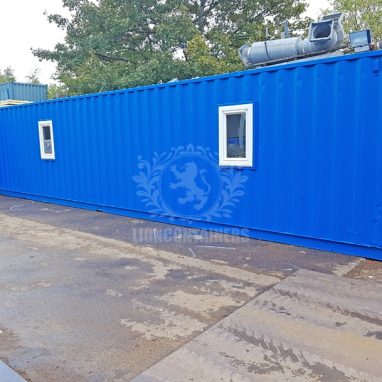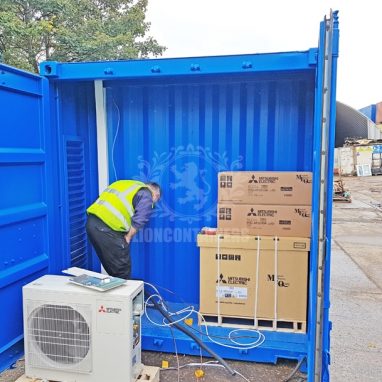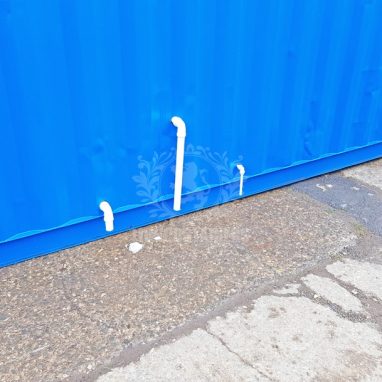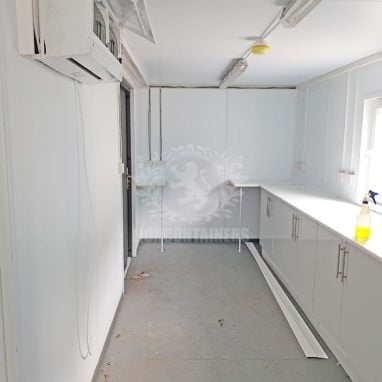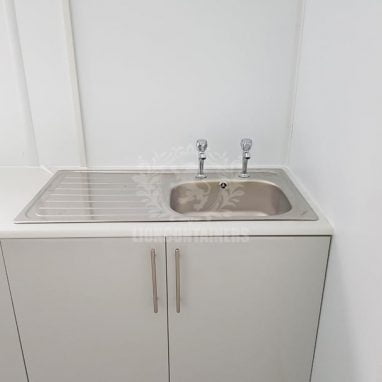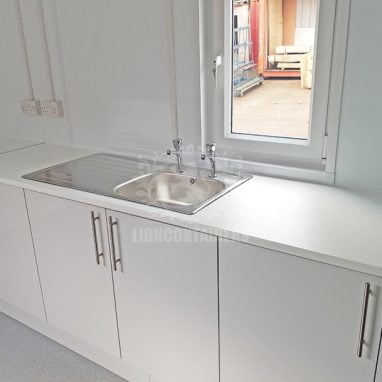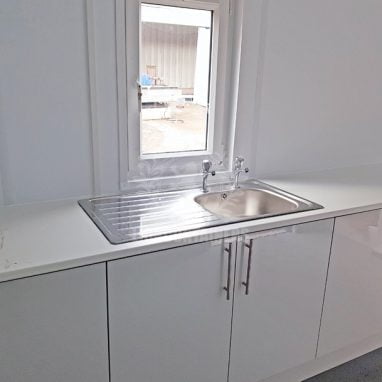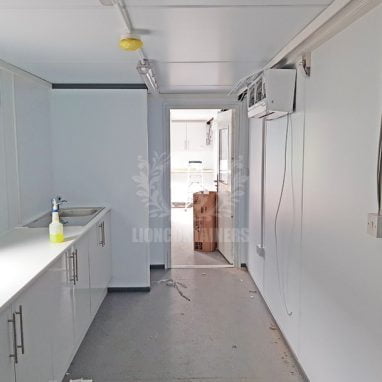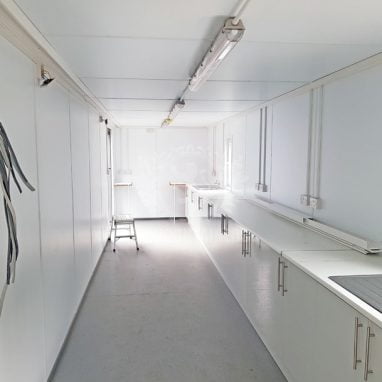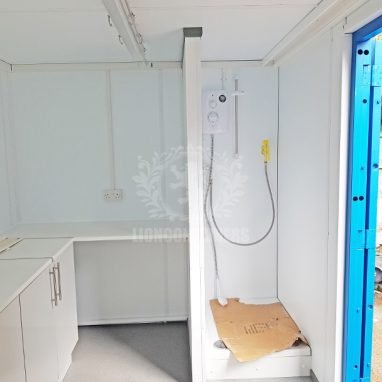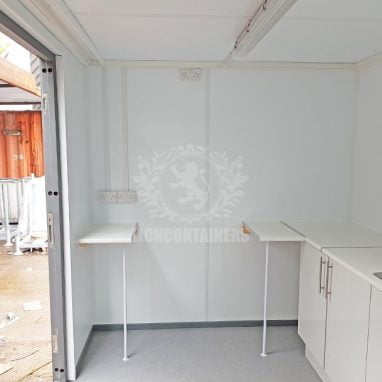 Project
Vitals
Container Size (Sq Ft)
300
Ready To Start Your Container Project?
We can help bring your idea to life, just fill in our form and a member of team will be in touch.