Oldham
Container Case Study
The original enquiry was for two 20ft side opening containers to be used as a bar, a standard 20ft container for a DJ booth and two standard 10ft containers for storage and a fridge. After a lot of lengthy discussions, the following was agreed upon; a 20ft side opening container (bar), three standard 10ft containers (storage) and 20ft high cube container (DJ booth).
The 20ft side opening container and the 10ft containers were supplied for our client to fit out themselves and these were delivered to site within a few days. However, we carried out the conversions on the 20ft high cube container DJ booth. For this, we removed one of the 20ft sides in order for full access to be provided and a DJ booth to be installed. We also installed an awning over this aperture, to provide shelter for the DJ and for the general public. This was delivered to site just a week after the first delivery. Due to a very tight deadline given to us initially, our client was extremely happy with our service and how fast we turned it all around.
Case Study
Summary
A few weeks after delivery, The Old School BBQ Bus contacted us again. They were struggling to put a gazebo up in the high winds, and thought a container would be a great solution; to tie the strings to and keep in with their decor. They required the container immediately, so we delivered a 20ft container the next day, much to our client's relief.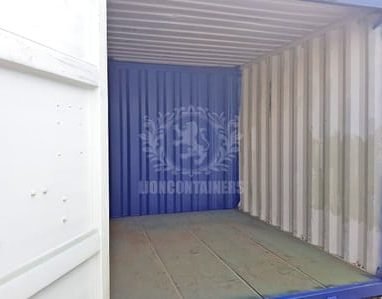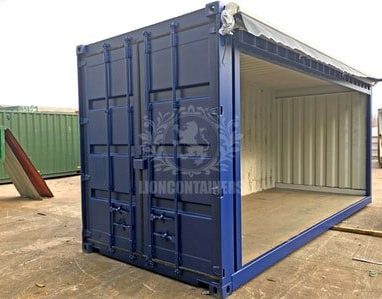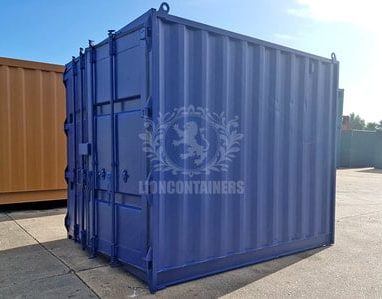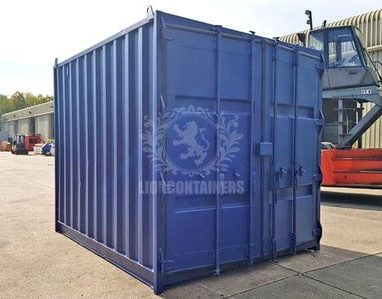 Project
Vitals
Container Size (Sq Ft)
525
Ready To Start Your Container Project?
We can help bring your idea to life, just fill in our form and a member of team will be in touch.