Wales
Container Case Study
Our client offers a wide range of services from their base in Wales, which includes all aspects of construction industry support services and environmental management. They also specialise in arboriculture work, the management and control of vegetation and a wide range of land-based operations. The client required the unit for a solar farm.
Our client normally orders 10ft units for this use, however due to the limited space on site, we utilised a 6ft new (once shipped) container for this particular job. We fitted the unit out with water resistant 20mm laminated plywood floor boards, and lined the container walls, roof and cargo doors with 15mm white faced MFC over a 50mm insulation to timber stud frame. Two apertures were created and surrounded with a steel box section frame; 400mm x 300mm 45 degree louvered vents were installed in these apertures to avoid water ingress.
The unit was prepared, masked and painted to RAL 6011 Reseda-Green with self-priming specialised container paint. Where the apertures were created and the louvre vents installed, the paintwork was blown in and sealed with UV Stable Silicone.
Case Study
Summary
Typically, when delivering to solar farms a strict access plan has to be followed on site. However, for this particular site, access was very easy with no routes to follow allowing our 20ft hi-ab lorry to deliver and off-load quickly and efficiently.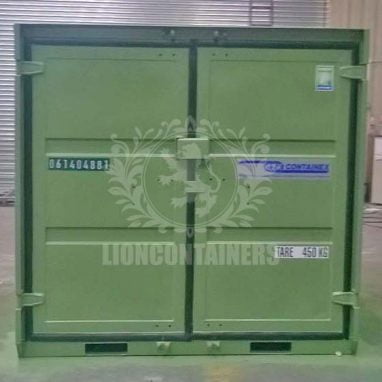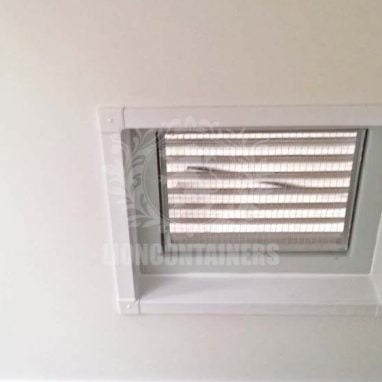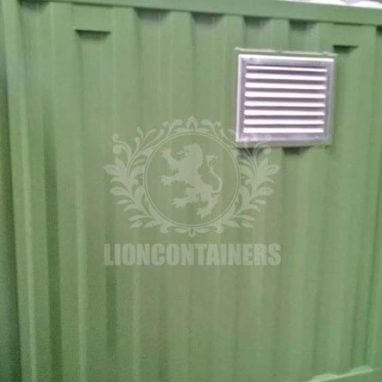 Ready To Start Your Container Project?
We can help bring your idea to life, just fill in our form and a member of team will be in touch.