Glasgow
Container Case Study
A double personnel door was supplied and installed in the 40ft side of one container, and 3 x double personnel doors supplied and installed in the 40ft side of the other container. Each of these measured W 1894mm x H 2065mm (including frame) and were insulated and weatherproof. The internal size of the doors were 1784mm x 1995mm, and they were outward opening with a 90 degree full opening of 1660mm and a 180 degree full opening of 1784mm. The locking system was 10 point with a 5 pin anti-drill euro profile cylinder with full door furniture. Tie backs were included to prevent the door slamming and as was rain run-off strips above the door.
Each container had lighting installed, and this included 4 x 5′ twin anti-corrosive light fittings and switches, a distribution board and an external blue single phase commando socket was also included. After discussing air flow and condensation prevention options with our client, we suggested 4 x 45 degree louvered vents which the client agreed on and we then installed; each measured 300mm x 300mm. This was installed in one of the containers. 3mm Durbar floor was overlaid on the existing marine ply floor of one of the containers, this was stitch welded with sealed joints. High security steel lockboxes were fitted to all cargo doors on each container.
Case Study
Summary
The containers were delivered on time, and to our clients bespoke specification.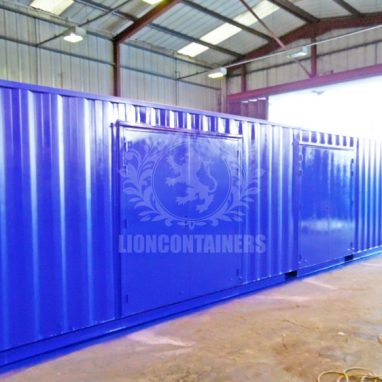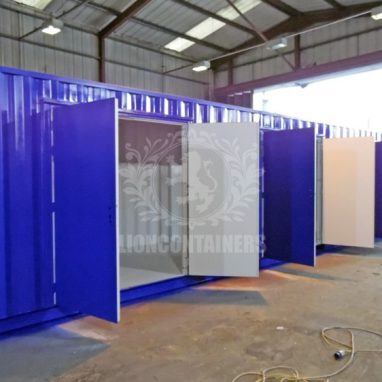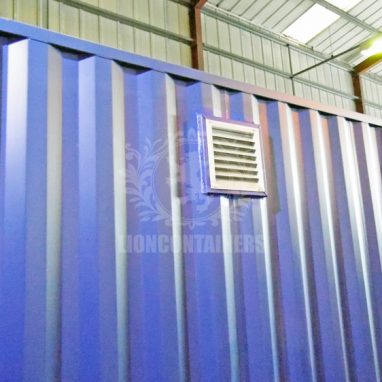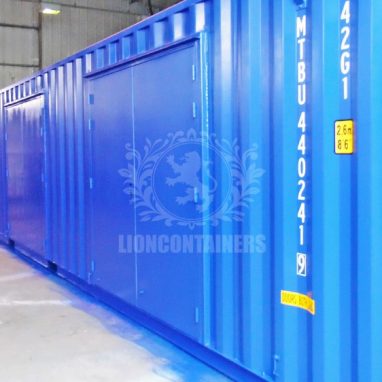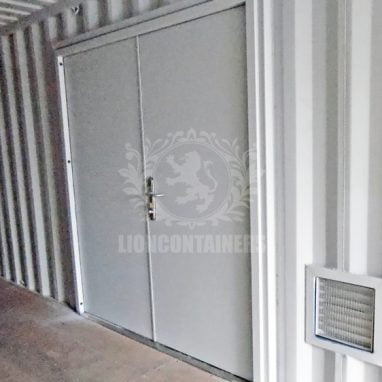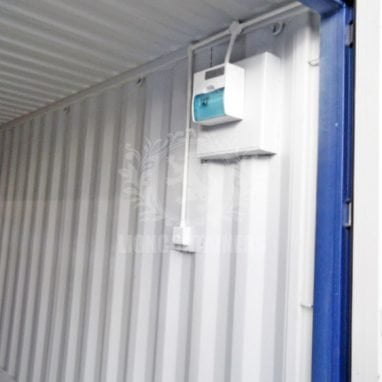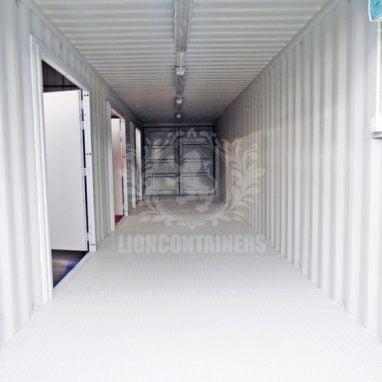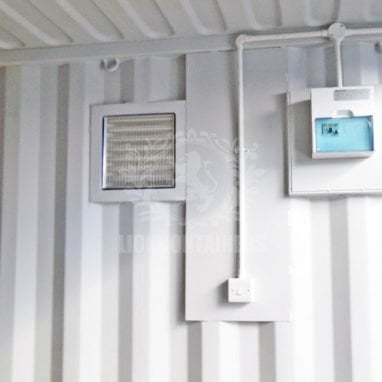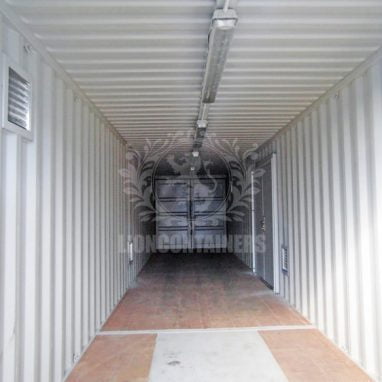 Project
Vitals
Container Size (Sq Ft)
300
Ready To Start Your Container Project?
We can help bring your idea to life, just fill in our form and a member of team will be in touch.