Witham
Container Case Study
We installed a partition just behind the cargo door, and within this a half-glazed door. When the cargo doors were open they did not want the entire area to be open, hence the partition with door. The glazing allowed some natural light into the workshop. Another partition was added further down with a standard personnel door, and these two sectioned spaces became the store room and workshop.
Both areas were lined with 9mm melamine over 50mm insulation, which not only helps keep the warmth in during colder months, but also helps to control condensation. Electrics were installed throughout the container; we would usually install two KW wall mounted heaters in a workshop or office, but due to space being limited, we suggested downflow heaters which our client was happy with. This option saved on space too. 5′ single anti-corrosive light fitting and switches were also installed, and the container was painted in their green brand colour.
Shelving was required in both areas, so we installed 4 bays of heavy duty boltless widespan shelving; two in each area. Each bay had 4 shelves, with each shelf being able to carry up to 400kg UDL. We installed a custom built heavy duty workbench, three custom built under counter cupboards along with a steel worktop and 6″ work vice. It needed to be heavy duty due to the work that was going to be carried out in there.
Case Study
Summary
We kept our client informed at every stage of the build, and they are extremely happy with their new container modification.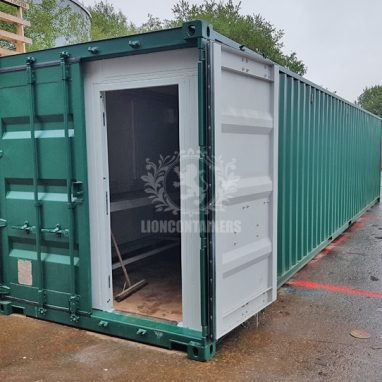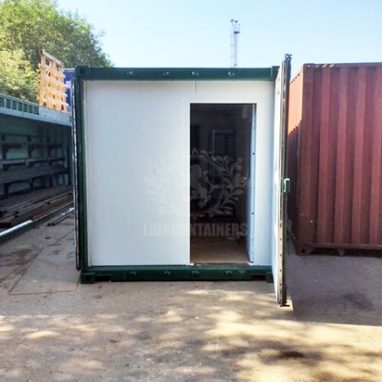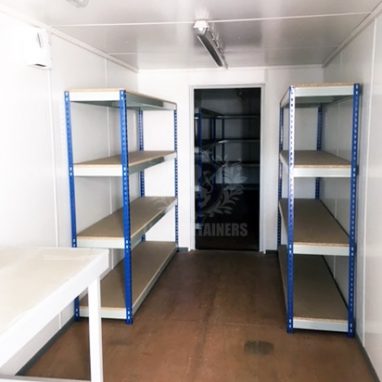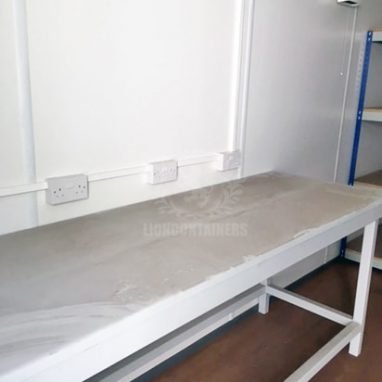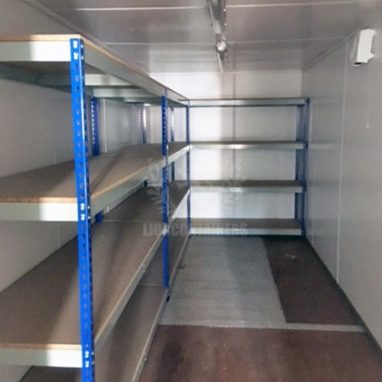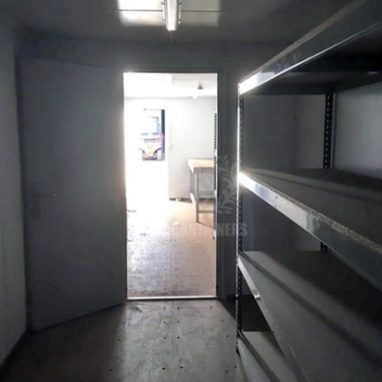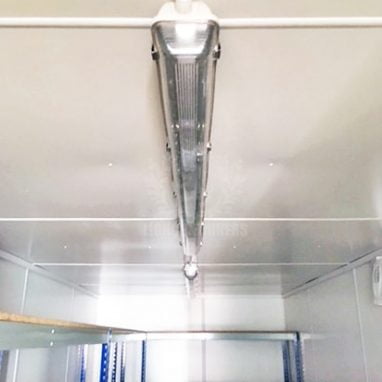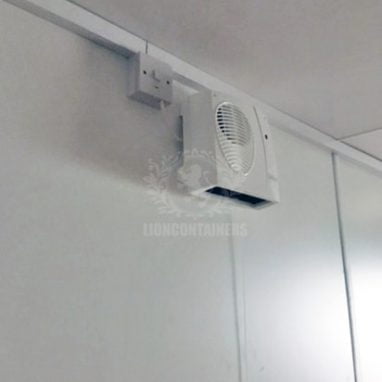 Project
Vitals
Container Size (Sq Ft)
300
Ready To Start Your Container Project?
We can help bring your idea to life, just fill in our form and a member of team will be in touch.