Liverpool
Container Case Study
The container was modified to provide a bunded floor area which would hold high quantities of liquid should a barrel of ink leak.
The original marine ply container floor was removed and a sub floor was created with new steel bearers for strengthening, this was then overlaid with a flow forge floor to all areas apart from the centre where a Durbar strip was installed to assist in loading and unloading material from the container. A drain valve was installed for easy emptying should a leak occur. We fabricated and installed 3 tier custom shelving from 2mm flat steel sheet (providing a 400mm depth) with 50mm x 50mm x 3mm uprights. This was installed to one full length side of container, allowing access to the removable bunded floor. Zone 1 lighting and heating was installed, with 4 tubes of lighting and 2 heaters. 4 x 45 degree louvered vents were also installed; each measuring 300mm x 300mm to allow adequate ventilation. The unit was prepared, masked and painted to RAL7038 with self-priming specialised container paint.
Case Study
Summary
The lead time for this build was 2-3 weeks, and as always Lion Containers Ltd delivered to our clients' bespoke specification on time.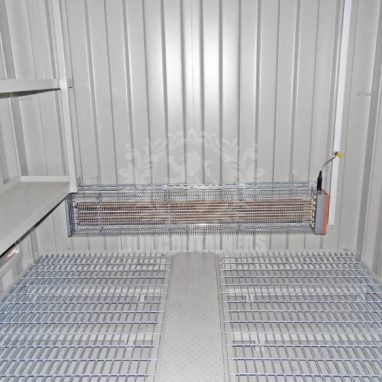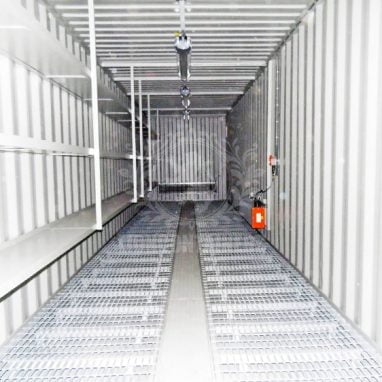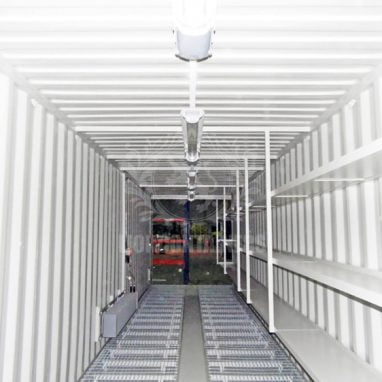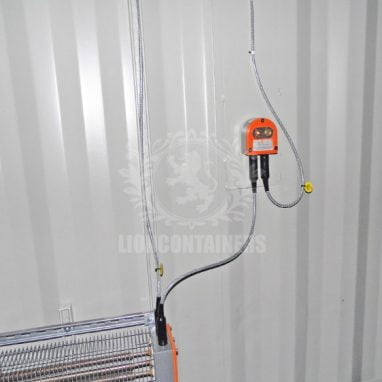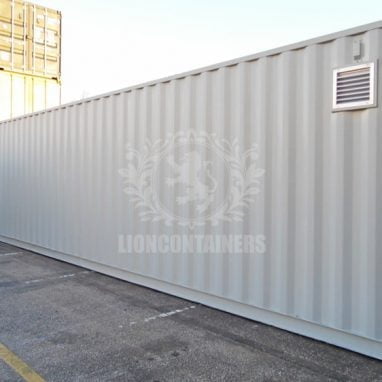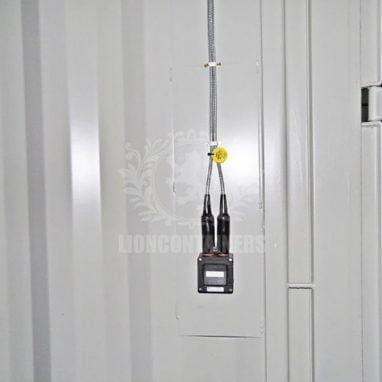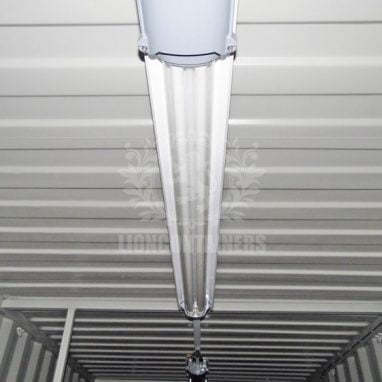 Project
Vitals
Container Size (Sq Ft)
300
Ready To Start Your Container Project?
We can help bring your idea to life, just fill in our form and a member of team will be in touch.