Aberdeen
Container Case Study
They contacted us a few days before Christmas in 2017, with a requirement for two 40ft curtain side containers to store steel tubulars for the oil and gas industry.
Once the full sides were removed, the remaining unit had to be strengthened. Our client was concerned that the supporting posts would take up too much space, and restrict the delivery vehicle's access when placing the steel tubulars into the container. To remedy this, we reinforced by way of a box section frame around the aperture, which everyone was very happy about.
Our client is very brand aware, so they requested that their logos be placed on the curtain and the container painted in their black and green brand colours.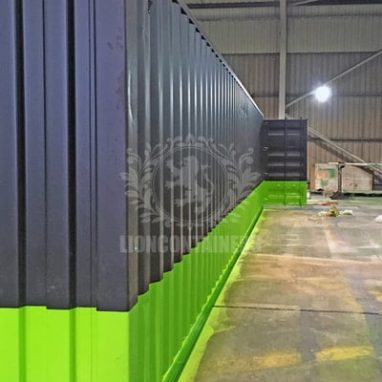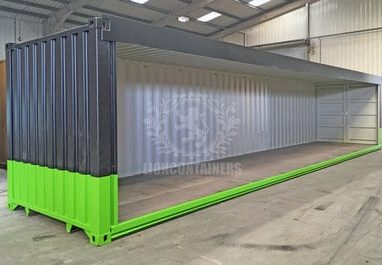 Case Study
Summary
The order was placed almost as soon as we returned in 2018 from our Christmas break, and the containers delivered from our Liverpool depot to Aberdeen at the beginning of February, so this was a very quick turnaround for such a custom job. Our client is very happy and we are currently in talks regarding a further container.?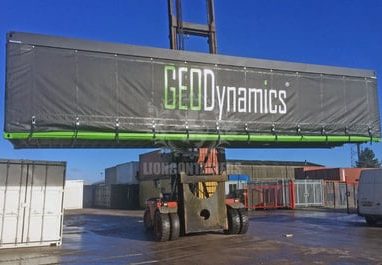 Project
Vitals
Container Size (Sq Ft)
300
Ready To Start Your Container Project?
We can help bring your idea to life, just fill in our form and a member of team will be in touch.