Leek
Container Case Study
They contacted us regarding the storage of IBCs (Intermediate Bulk Containers) containing a chemical that freezes at 20 degrees. A chemical storage unit with side access was required, to ensure the safe loading of the IBCs via a forklift truck. The space where the unit was to be sited, was not big enough to house a 40ft unit, but could accommodate something bigger than 20ft. So, a 32ft container was custom built to maximise their space and to meet their needs. Huge doors were fitted to the front, and no end doors were required.
The unit was built using Fireproof Hemsec Panels, and had 2KW Zone 2 Rated heaters and Zone 2 Rated twin lights fitted with a switch installed. To cope with the capacity of the heaters, a custom-built distribution board was also manufactured. The floor was fully bunded with grated mesh and drain valves, and the paint used to finish the unit was compliant to British Standard 48100/5252.
Case Study
Summary
The chemical plant where the unit was to be delivered was a very strict site, for example, no mobile phones were allowed outside of the office due to explosive hazards. However, we have carried out many similar deliveries of this nature, and have experience with this type of site. As a result, delivery went well and our client is ready to start utilising the unit.?
'The customer is very happy, I think this is probably the biggest custom build chemical store we have built to date with full side access, it is certainly the biggest one I have had the pleasure of being involved in.'
?' Andrew Thompson (Senior Sales, Lion Containers Ltd)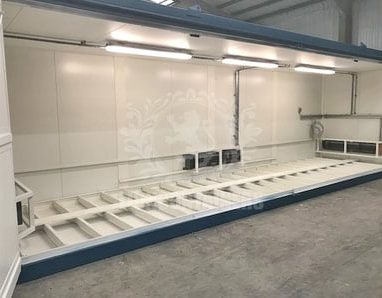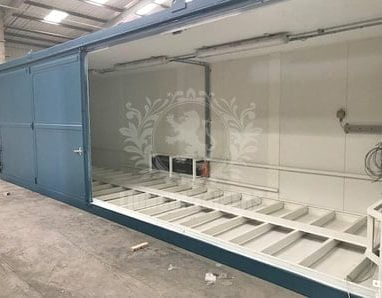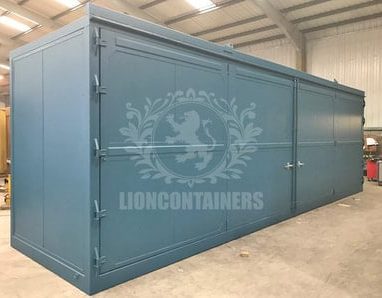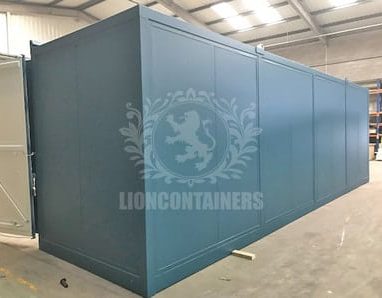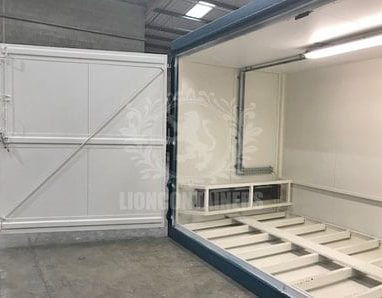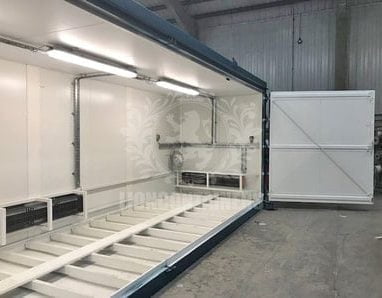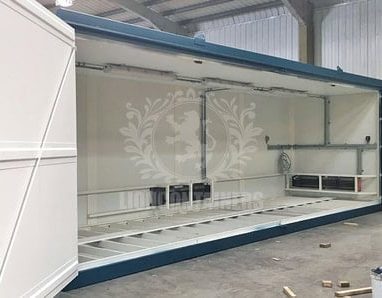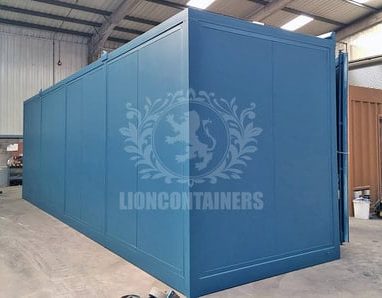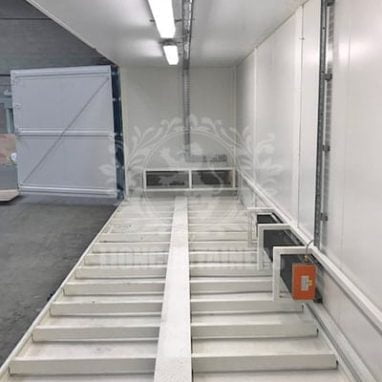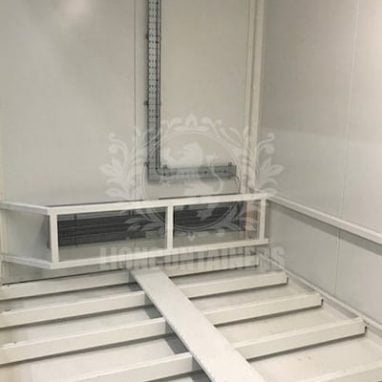 Project
Vitals
Container Size (Sq Ft)
240
Ready To Start Your Container Project?
We can help bring your idea to life, just fill in our form and a member of team will be in touch.