Aberdeen
Container Case Study
The enquiry was received on 10th February 2014, the order on 10th April 2014 and delivered to the customer in Aberdeenshire on 5th June 2014.
The spec is as follows:
Double personnel door (1894mm x 2065mm), anti vandal with 12 point locking system.

Steel bulkhead partition, which was ply lined and formed the fuel store and boiler room.

12 inch port hole opening and closing window within partition, and a 800 x 800 access hatch.

7ft x 8ft section of roof was removed, and a sliding roof hatch fab and installed (see video).

An area of the chip store was ply lined and the floor was raised by 480mm.

Two 300 x 300 louvred vents were supplied in the boiler houing end in the cargo doors.

An aperture was cut into the steel bulkhead for the agitator arm, this was 300mm above the raised floor in the fuel store.

Fuel inlet pipe apertures were cut out.

Unit was painted green.
Case Study
Summary
The container was delivered on time, and to our clients bespoke specification.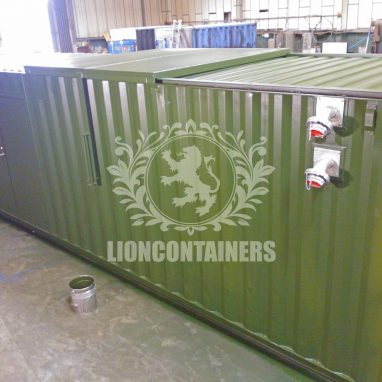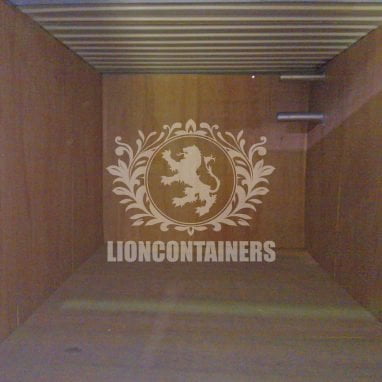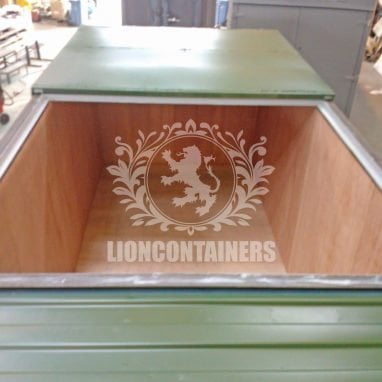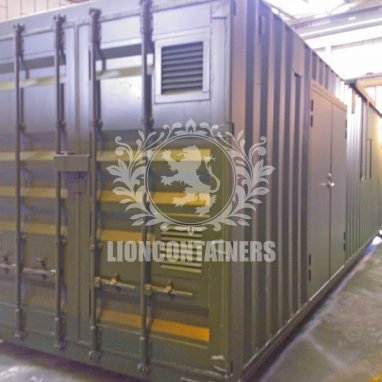 Project
Vitals
Container Size (Sq Ft)
225
Ready To Start Your Container Project?
We can help bring your idea to life, just fill in our form and a member of team will be in touch.