Redruth
Container Case Study
These boards were to be stored in stacks of 8, each weighing a tonne, and a forklift truck loaded with a tonne of materials also needed to be taken into consideration. So, at any one time, the total weight to be stored was approximately 10 tonnes.
The unit was custom built from the ground up by our fabrications team, so the specification was completely bespoke. It was constructed from corrugated steel panels to add extra strength to the structure, and was built to withstand a 17.5 tonne load at any one time. A custom ramp was constructed for safe and easy forklift loading to the unit, with a maximum ramp weight of 5.25 tonnes. The ramp specification changed slightly throughout the process, and the original ramp design meant that the ramp could remain in situ. However, due to the revised loading weights, the ramp needed to be more robust, therefore it could only be moved by forklift, and was constructed from 6mm durbar with forklift pockets. Large double cargo doors were created in the one side, for forklift access and the unit was painted in pale grey RAL9018.
Case Study
Summary
This was a very deadline specific order, and the turnaround needed was very quick. From enquiry to delivery, it took just 4 weeks.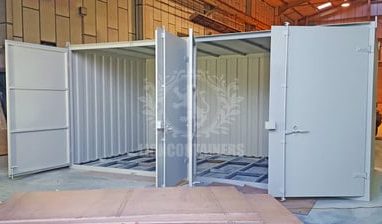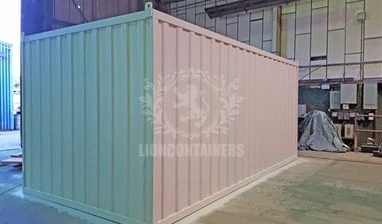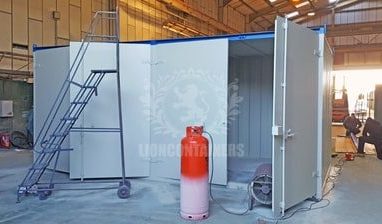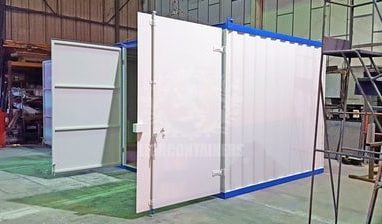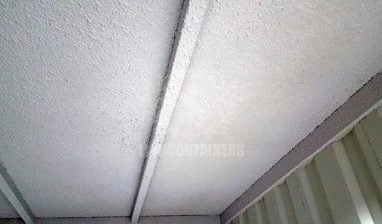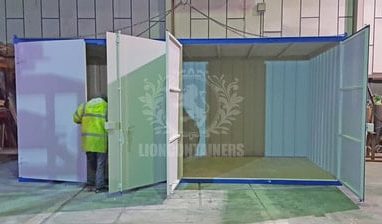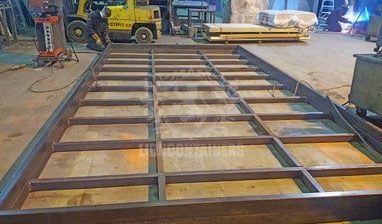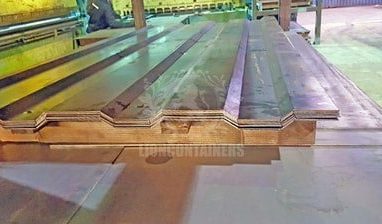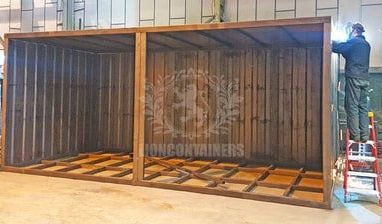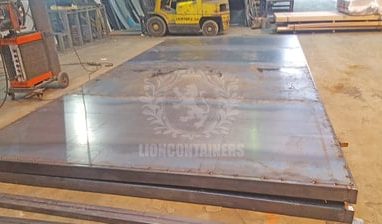 Project
Vitals
Container Size (Sq Ft)
1500
Ready To Start Your Container Project?
We can help bring your idea to life, just fill in our form and a member of team will be in touch.