Bulkington
Container Case Study
Because the container was being used for an event, the container needed to be very neat and tidy. Our client asked whether they could come and inspect it which they did, and straight away said it was perfect for their use. It was also helpful for them to see the space available and work out where the bathroom furniture and decor would fit.
Our client asked whether we could supply sliding doors, which we absolutely can. We went through the various options with them, and they settled on grey aluminium sliding doors with windows fixed either side. For out of hours security they kept the concertina doors that come with side opening containers, and the new sliding doors sat behind them. Originally our client wanted these doors to be the full 20ft length, but the constant relocating of the container to different events would put too much strain on the structure and the glass. Therefore, we came up with a solution to install a frame, where the door would sit in the centre, and steel plates would be at each end. Brand advertising was then applied to these steel plates. We also installed a distribution board and commando socket to allow electrics inside for lighting, and the container was painted in RAL5004 grey.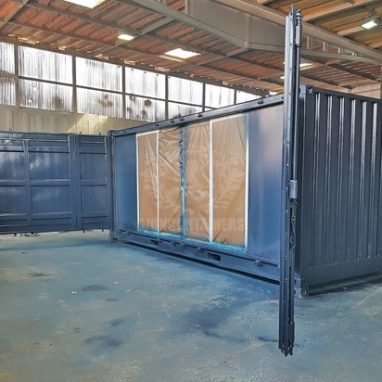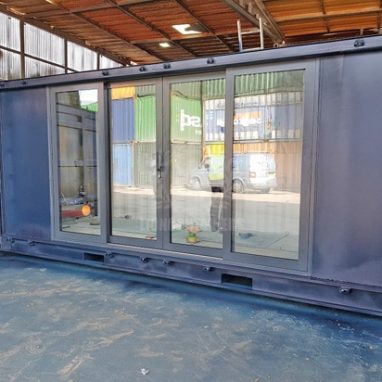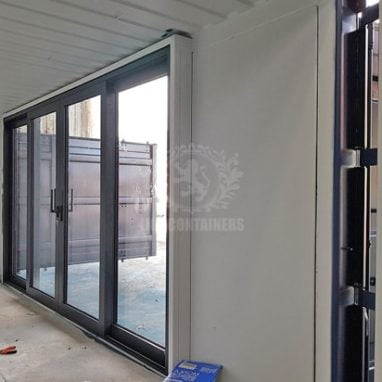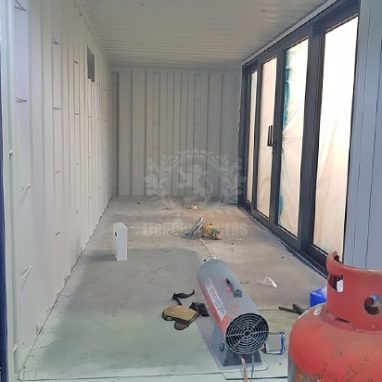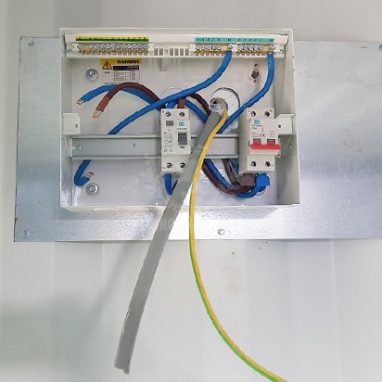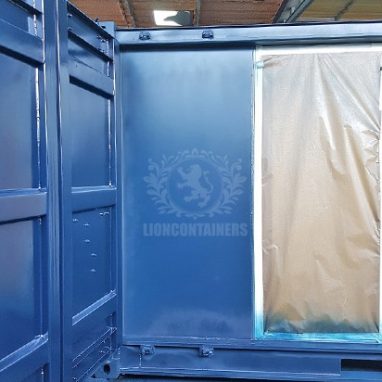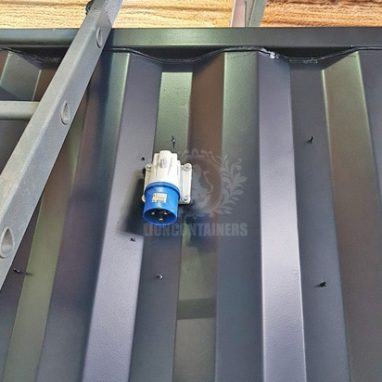 Case Study
Summary
Our client was very impressed with our constant communication, keeping them informed about modification progress and delivery dates. When they saw the finished container they were extremely happy, and it is now being used to showcase high end bathroom concepts.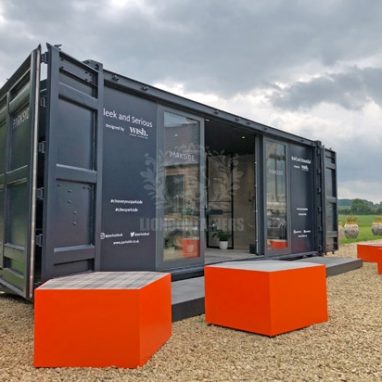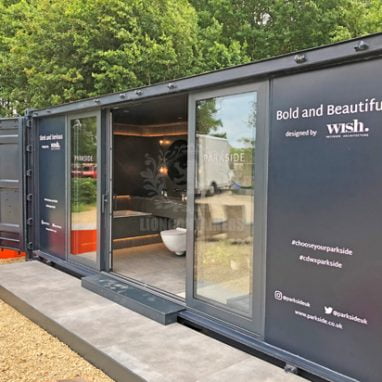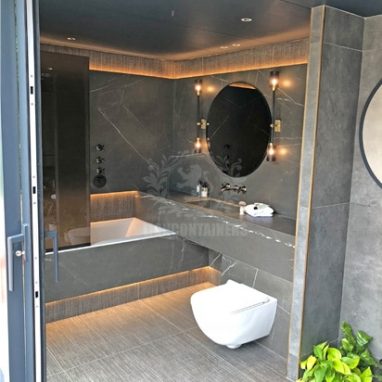 Project
Vitals
Container Size (Sq Ft)
150
Ready To Start Your Container Project?
We can help bring your idea to life, just fill in our form and a member of team will be in touch.