London
Container Case Study
Our shipping containers serve all kinds of purposes – from industrial storage and weather-resistant offshore units, to art galleries and laboratories. Sometimes, though, it's nice to go back to the basics. We received an enquiry for the supply of an ex-shipping container, to be used as extra space in a London back garden. Initially, our client only requested that Lion Containers Ltd supply the container rather than carry out the conversion on top of its installation, but after discussing the project at length, we were also quoted on all external works. Internal works were to be handled by the client.
The biggest challenge with this job was a potential site restriction issue. Due to the container being delivered to a busy London postcode, with limited garden access, we had to carry out a careful assessment of the area. Once we were happy that delivery would pose no issues, we submitted our quotation. The 20ft new (once shipped) container was to be positioned in our clients' back garden and fitted with a high-security lockbox, before being prepared, masked, and painted white at our client's request with self-priming specialised container paint.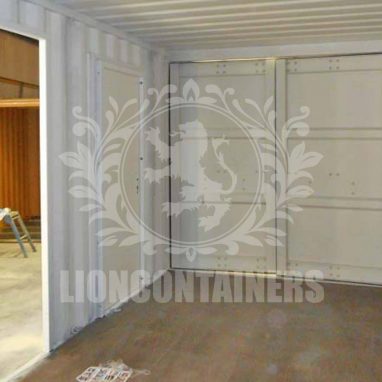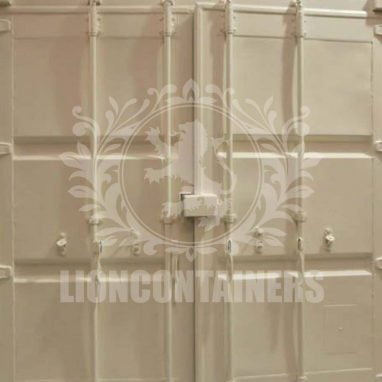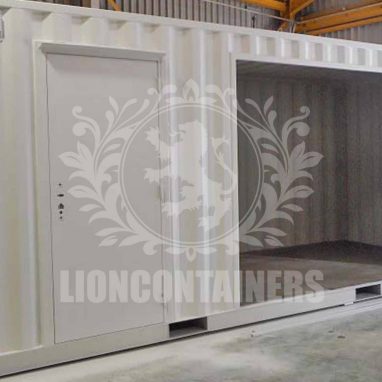 Case Study
Summary
Now for the measurements! We created a 2843mm x 2200mm aperture-and-steel box section surround. This was made with the intention of installing a double-panelled 2743mm x 2100mm UPVC Sliding Door, which we also supplied. We then installed a standard insulated, weatherproof personnel door (W 910mm x H 2065mm, frame included). This had a 90-degree opening of 710mm, a 10-point locking system with 5-pin anti-drill Euro profile cylinder, and full door furnishings. A tie-back was included to avoid the door slamming in windy conditions, as well as a rain run-off strip above the door to increase its longevity from the elements. Within 25 working days from payment, our green fingers paid off, and we left our client very happy with their product.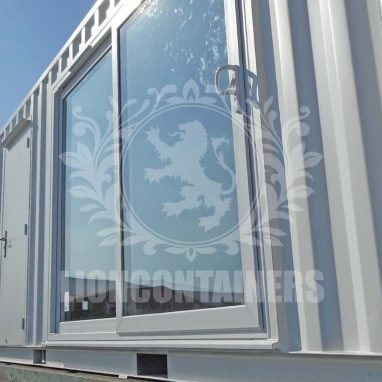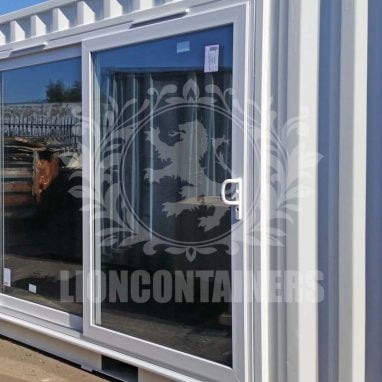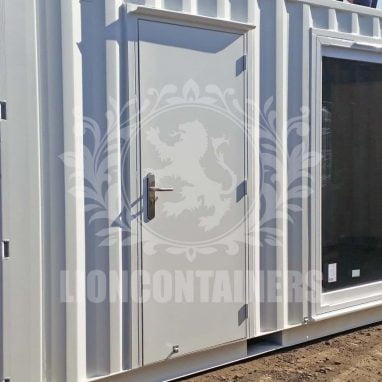 Project
Vitals
Container Size (Sq Ft)
150
Ready To Start Your Container Project?
We can help bring your idea to life, just fill in our form and a member of team will be in touch.