Coventry
Container Case Study
Due to us working on the site previously, we knew what they expected in terms of quality, as well as the rules, security and layout of the site. All of these factors meant that our new client only wanted to work with us. For this build we utilised a 20ft new (once shipped) container, which was painted with self-priming specialised container paint in their brand colour, RAL5024 sky blue. We installed a standard insulated weatherproof personnel door and a standard insulated weatherproof single glazed sliding window with anti-vandal shutters.
A 9mm Plywood faced stud partition was installed with a hardwood internal personnel door with full furniture including a latch and 5 lever lock. This partition separated the office area from a storage area. The container walls and roof were lined with 9mm ply over 50mm insulation, this was to the office area only. The storage area had Grafo-Therm insulation on the ceiling and 4 bays of heavy duty boltless widespan shelving. A basic electrical package was installed in both the office and the storage area, consisting of two 5′ single anti-corrosive light fittings, 2 way switches, two 13 amp twin sockets, a 2KW wall mounted convector heater with RCD distribution board, and a single phase external isolator.
Case Study
Summary
The delivery went smoothly, largely due to us knowing the layout of the site already, and being aware of access rules. Our clients were looking for very high quality and are extremely pleased with the end result. They commented at the time that they were impressed with just how good it looks.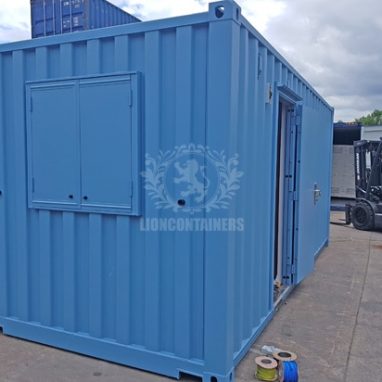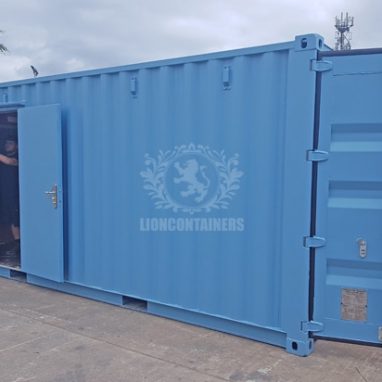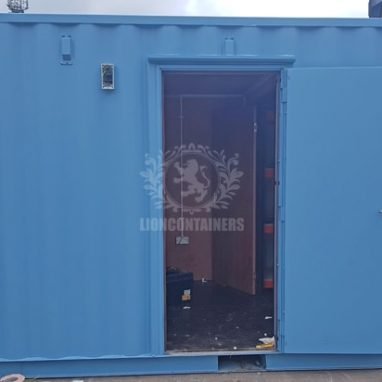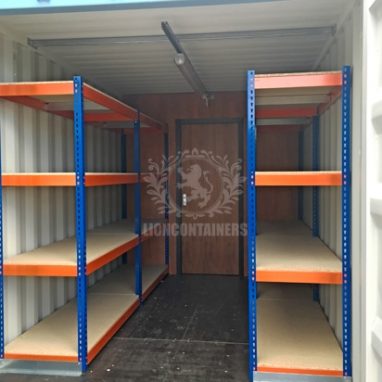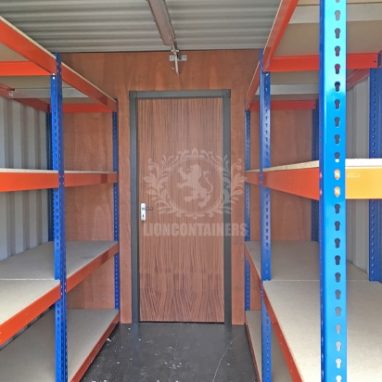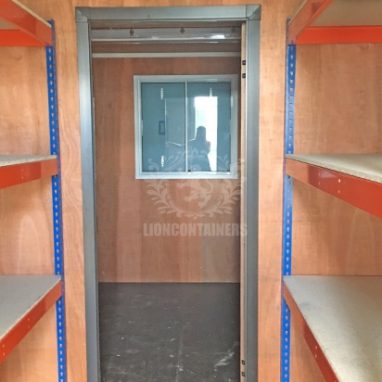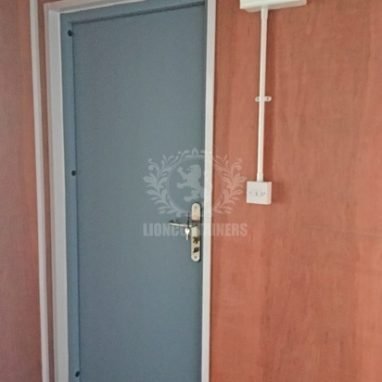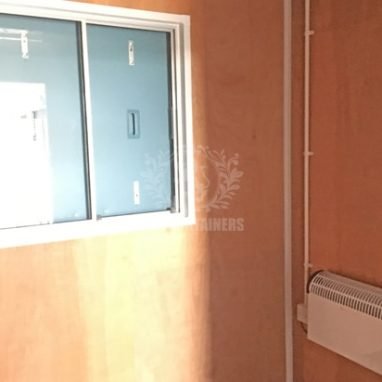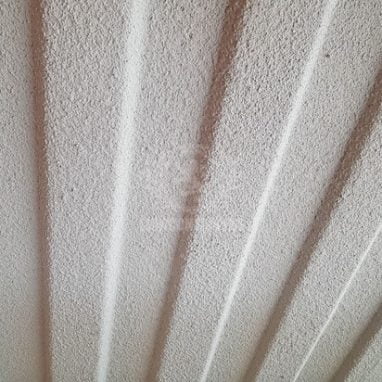 Project
Vitals
Container Size (Sq Ft)
150
Ready To Start Your Container Project?
We can help bring your idea to life, just fill in our form and a member of team will be in touch.