Abingdon
Container Case Study
They enquired about a 20ft new (once shipped) container, advising that it needed to be neat and tidy for the storage of compressors. They also requested a green container, so choosing a new (once shipped) was perfect, as we can specify blue or green from the very beginning, without having to paint the container.
We installed a personnel door which had to be placed in a very specific way, in this case positioned on the right-hand side when looking at the cargo doors, 1.5 meters from the 8ft end panel. It had to be left hand hung, outward opening. We installed electrics consisting of the 5′ single anti-corrosive light fittings and switches, a 13-amp twin socket and a 2KW wall mounted convector heater with external isolator and distribution board. We also lined the walls and roof with 9mm ply lining over 50mm insulation. When it came organising the delivery, the site had very specific RAMS (Risk Assessments and Method Statements) which we had to abide by. Our haulier had to go to site, carry out a risk assessment on site, complete a method statement and state a lifting plan i.e. where the haulier will be going, the location of the pick up, the angle of the crane etc).
Case Study
Summary
All of this was completed with 5 weeks, and our client is extremely happy with their container.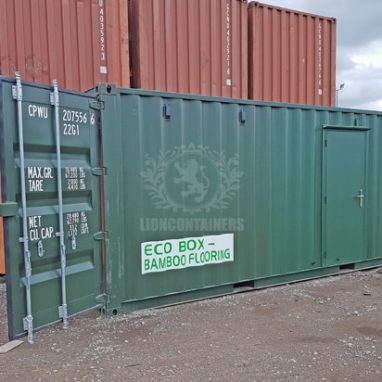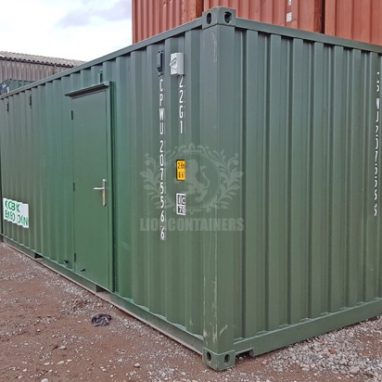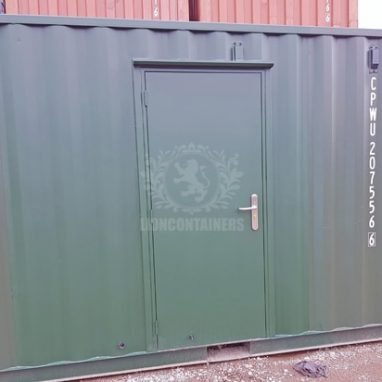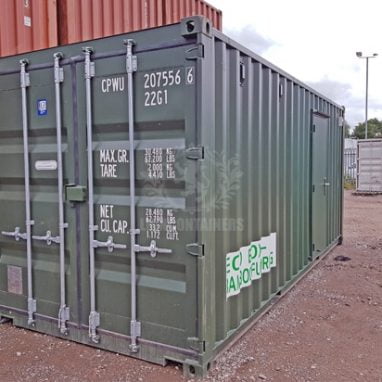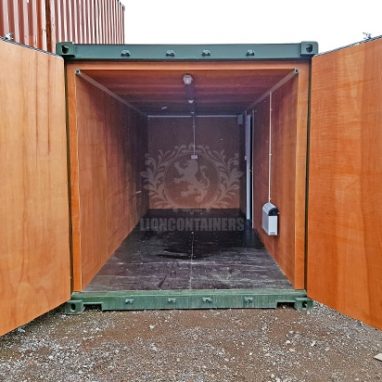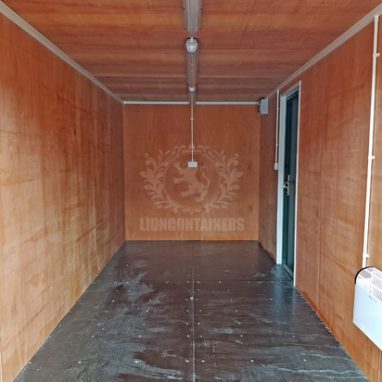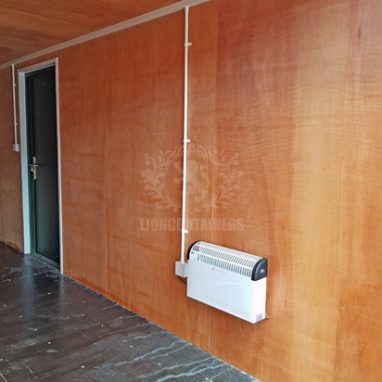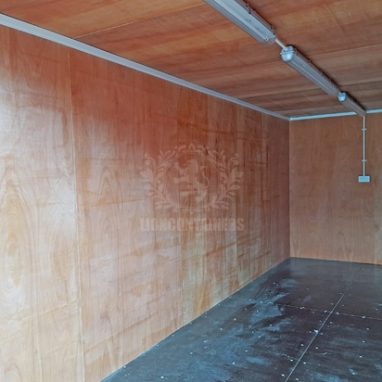 Project
Vitals
Container Size (Sq Ft)
150
Ready To Start Your Container Project?
We can help bring your idea to life, just fill in our form and a member of team will be in touch.